Do you love watermelon? Have lots for your garden this year? Get over 10 watermelon recipes for summer below and dig into the juicy treat. Watermelon is a summer staple around our home and I am thrilled to have found a few new ways to serve it up. Browse through the list below and get creative with your watermelon recipes as well.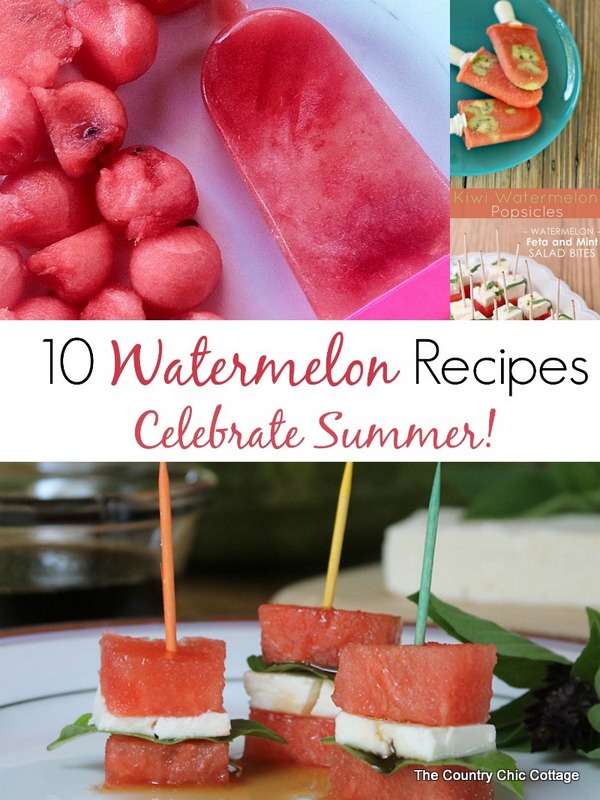 Watermelon Recipes
Watermelon Coconut Water Refresher Smoothie
Watermelon Feta Appetizer Bites with Basil Syrup
Watermelon Feta and Mint Salad Bites
Looking for easy recipe ideas?
Struggling with supper and what to make? Do you wish you had a way to make meals faster? The dump recipes system allows you to make 10 meals in just one hour or less, rescuing your dinnertime and saving you time and money.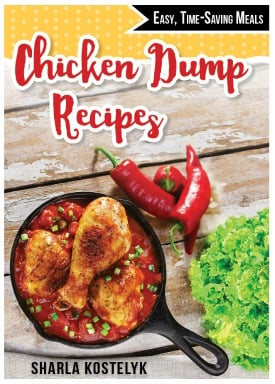 Want to try it for yourself? I have the perfect cookbook for you. Chicken Dump Recipes includes 5 plans, each with printable shopping lists and printable labels. Most of the 25 recipes included can go from the freezer to the crockpot, saving you even more time. All the recipes include gluten-free instructions as well.
What are you waiting for? Give the dump recipes system a try in your home and make meal time a bit easier!