Do you love watermelon?  Have lots for your garden this year?  Get over 10 watermelon recipes for summer below and dig into the juicy treat.  Watermelon is a summer staple around our home and I am thrilled to have found a few new ways to serve it up.  Browse through the list below and get creative with your watermelon recipes as well.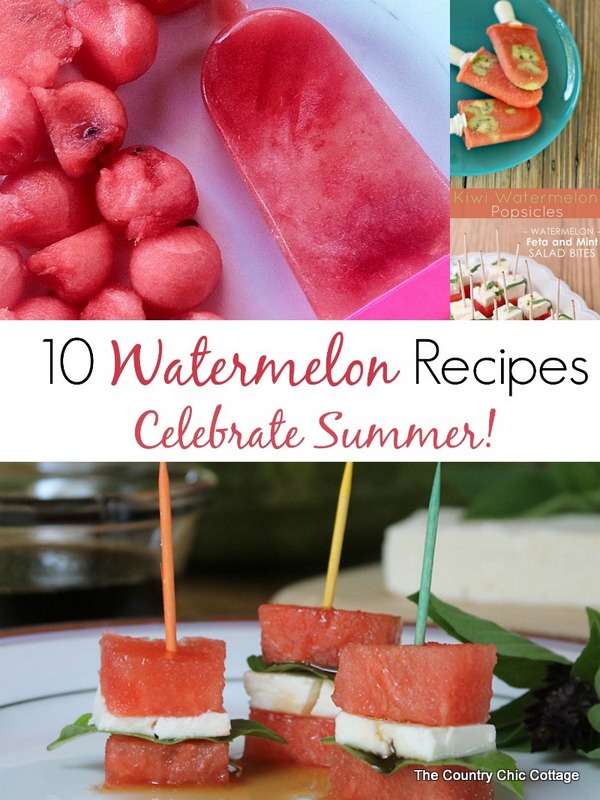 Watermelon Recipes
Watermelon Coconut Water Refresher Smoothie
Watermelon Feta Appetizer Bites with Basil Syrup
Watermelon Feta and Mint Salad Bites
Weekly Newsletter
Subscribe to get our latest content by email every week!