You can make this mini Seuss book jewelry in minutes with this fun craft tutorial. I love making a few things each year to celebrate the birthday of Dr. Seuss. This Seuss book jewelry till work for teacher gifts or even for kids to wear. Customize it anyway you would like just buy some miniature books and make your own today. Seriously in minutes you will have any of the items below.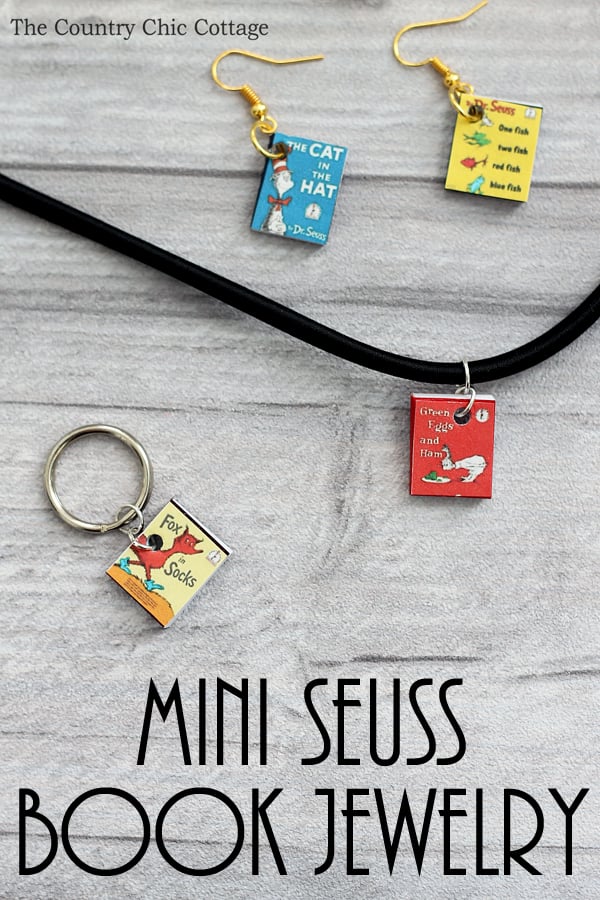 To make these mini Seuss book jewelry you will need:
Some of these links may be affiliate links.
Mod Podge (I used the paper version)
Crop-a-dile or other industrial strength hole punch
Jump rings
Necklace, key chain, earring hooks, and more to make jewelry
I have sized the mini book covers to fit onto the books from side to side. Some additional trimming needs to be done to make them fit top to bottom. I just used scissors to cut out the Seuss books and trim to size.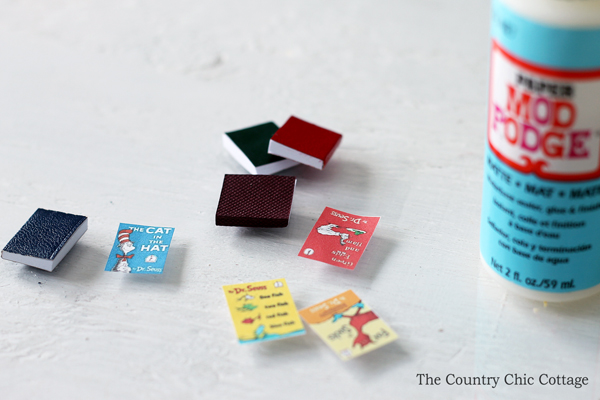 Decoupage each one onto the miniature books and allowed to dry before continuing.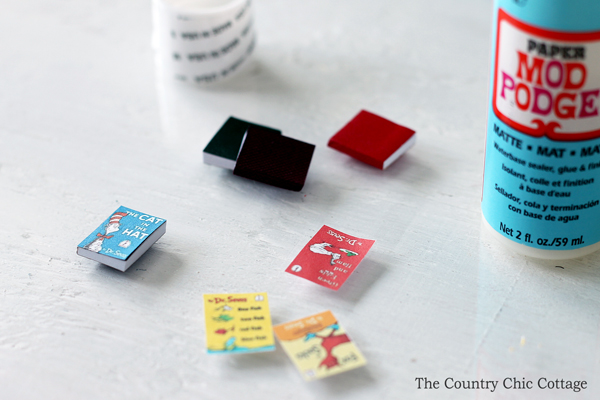 Use a heavy duty hole punch like shown to make a hole all the way through the miniature book. I love my Crop-a-dile for this but there are others on the market.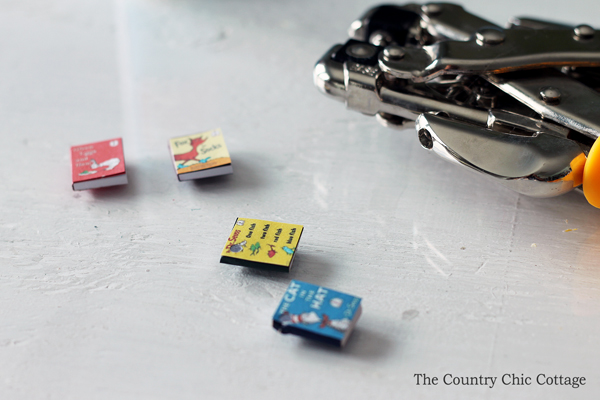 Then just add jump rings to the books and add them to the jewelry of your choice. We made a set of earrings, a necklace, as well as a key chain. You can add these mini Seuss book charms to anything! I love a quick and easy project that is adorable as well.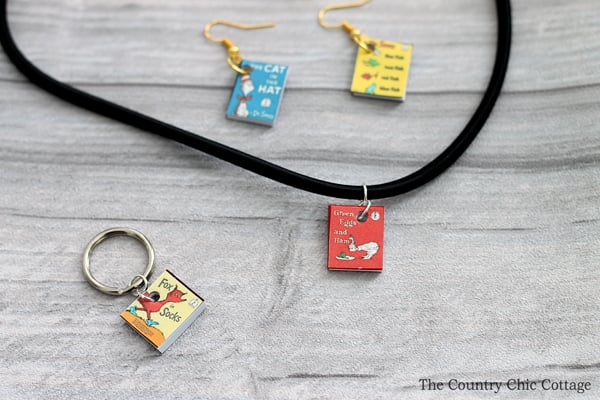 Who will you make this mini Seuss book jewelry for? A teacher? Classmate? Get started on a bunch of these today!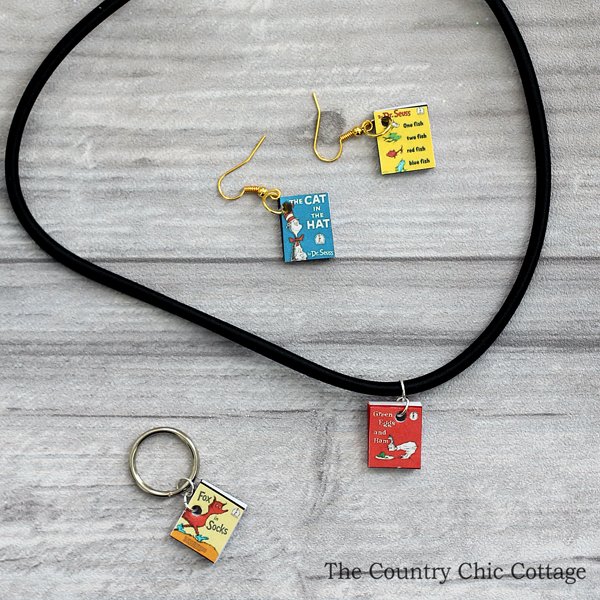 Need more ideas for Seuss jewelry? Check out the use of shrinky dinks in this post.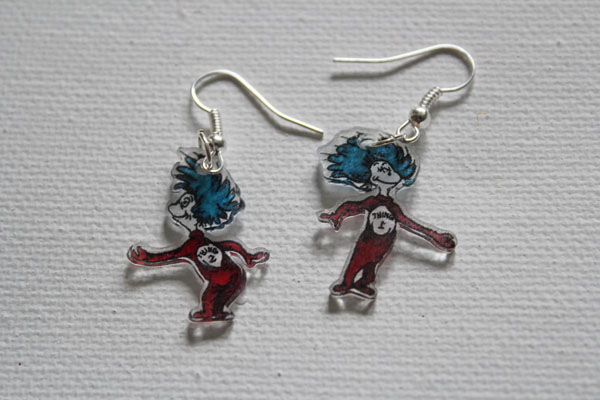 You can also find tons more Dr. Seuss crafts that take 15 minutes or less in our post here.