Start a bonfire and try one of my five s'mores recipes tonight. You know you want some of delicious variations on the traditional s'more. These are so simple to make that you can try all of the recipes in a s'mores tasting party. Of course you can just put the ingredients for one of these out next to the traditional version if you are feeling a little less adventurous.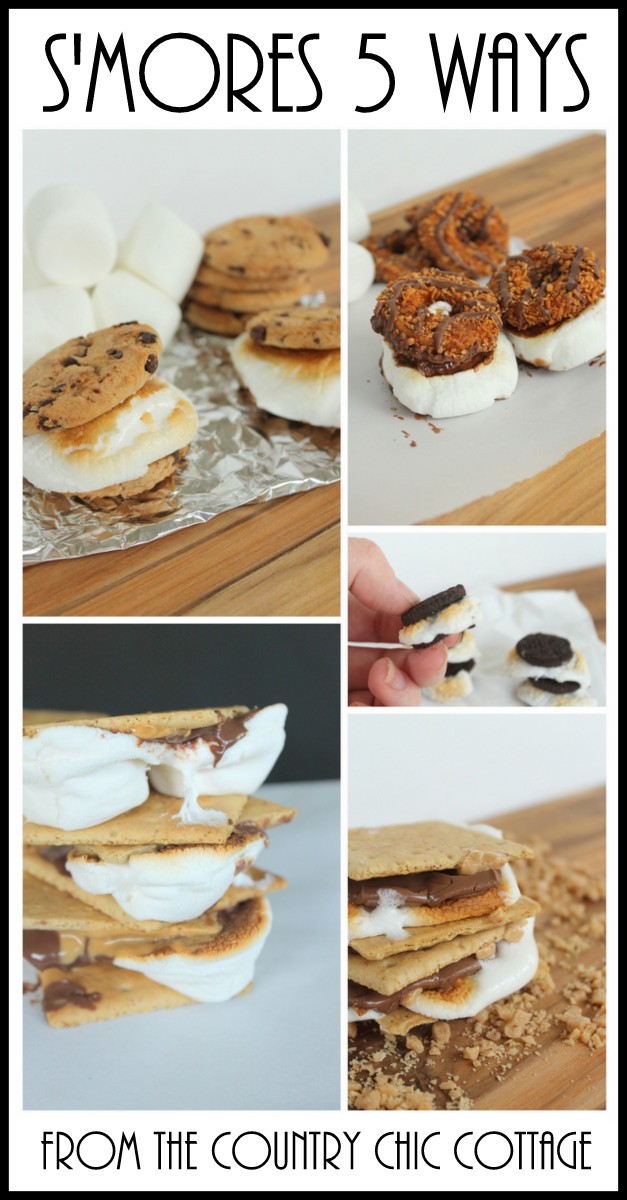 Lets start by adding a little pizzazz to the traditional s'more. TOFFEE! Sprinkle on toffee chips for a sweet and crunchy twist on the classic. If you love toffee in candy, this variation is definitely for you.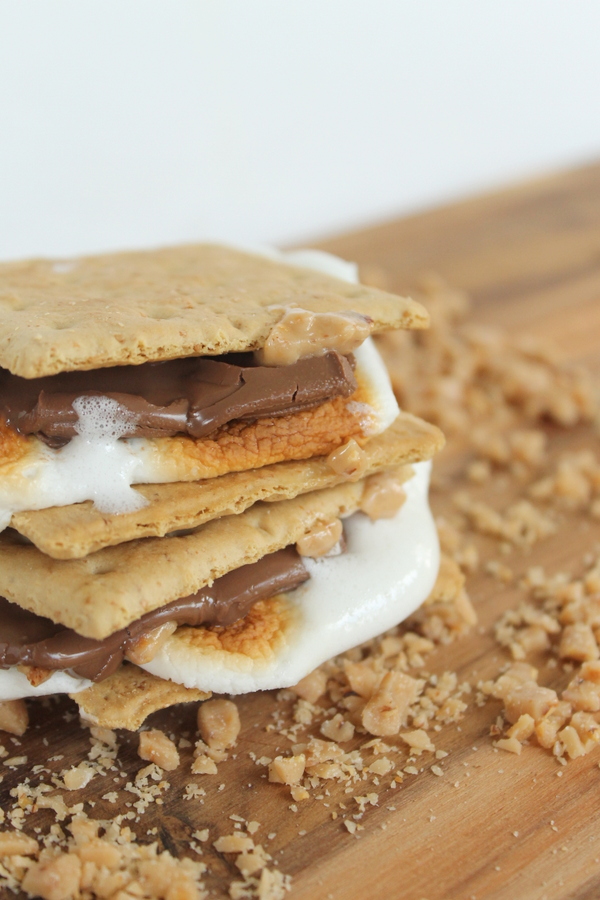 Do you have some mini marshmallows? Go mini with your s'mores! Try a roasted mini marshmallow in a mini Oreo cookie for a delicious bite size dessert. Be sure to make a few of these because you are going to want them!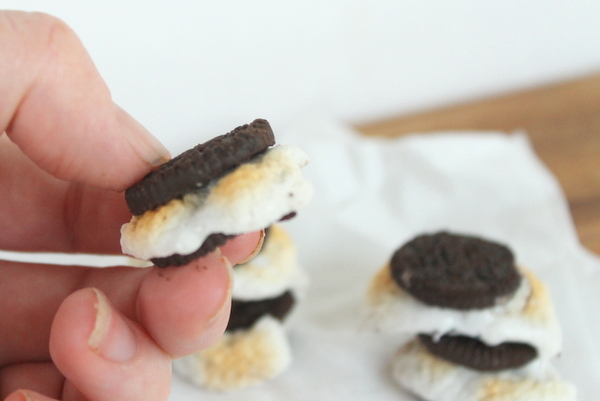 Continue to experiment with various cookies and toasted marshmallows. Squeeze a marshmallow in between two chocolate chip cookies with no other ingredients required. The cookies can be store bought or homemade. They will get warm from the marshmallow and taste almost fresh from the oven.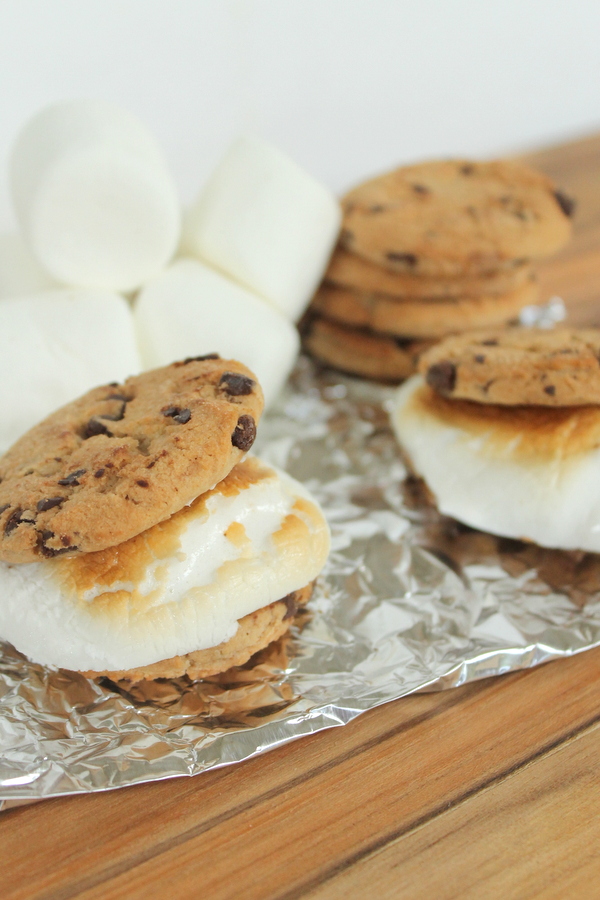 I am a sucker for those Girl Scout cookies. So I just had to use Samoas to make a s'more variety that would leave me wanting more! Put your toasted marshmallow between two of these for a messy, lip smacking treat around the campfire.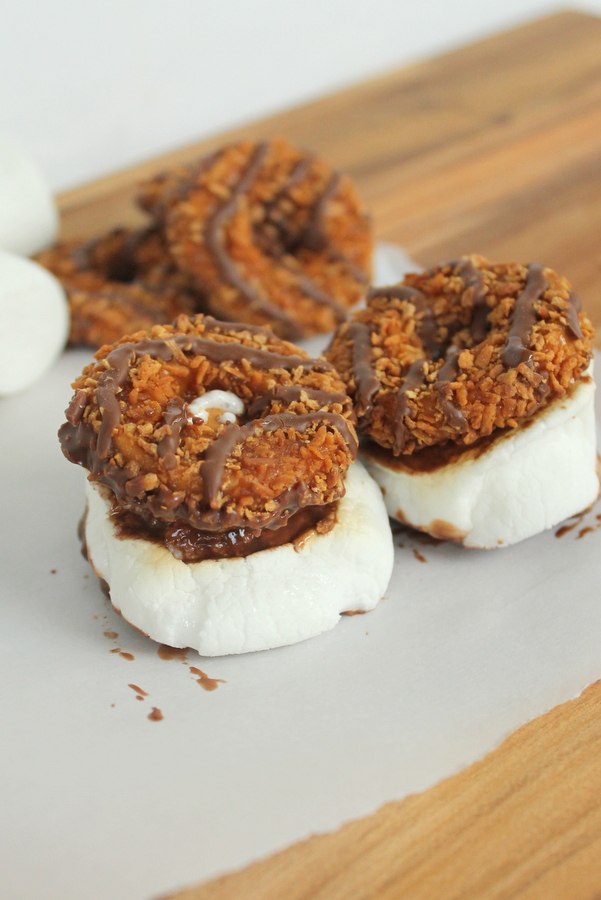 Last but not least are my peanut butter Nutella smores. I could eat these for a meal. They are delectable and messy and just plain amazing. You can see more about these by clicking here plus my way to make s'mores indoors is there with tons of pictures.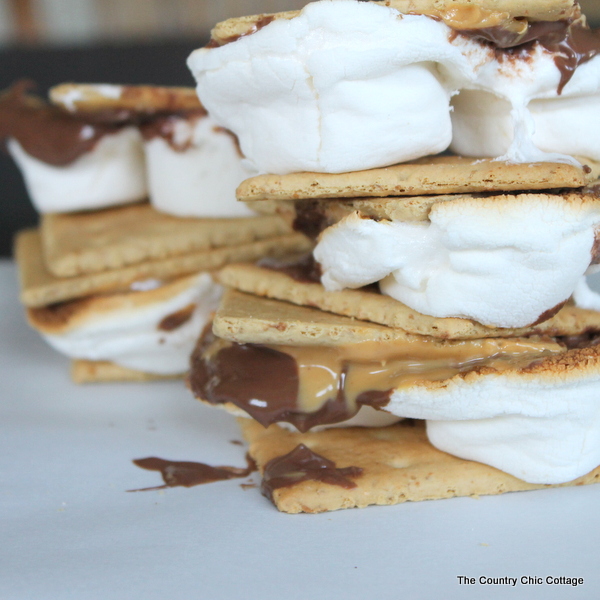 Now that you have five s'mores recipes that look this amazing there is no reason to go back to the plain variety. Give one or more of these a try at your home. You kids will love coming up with new combinations as well. Raid those cabinets and see what type of s'mores you can invent!