Antique appliances seem to be in every magazine I pick up lately. Everything old is new again y'all! These trends just keep coming back around. Did you know that you can actually buy these appliances brand new and add them to your farm kitchen? And, yes, they will look just like grandma's stove from back in the day. This post is sponsored by Elmira Stove Works however all projects and opinions are my own.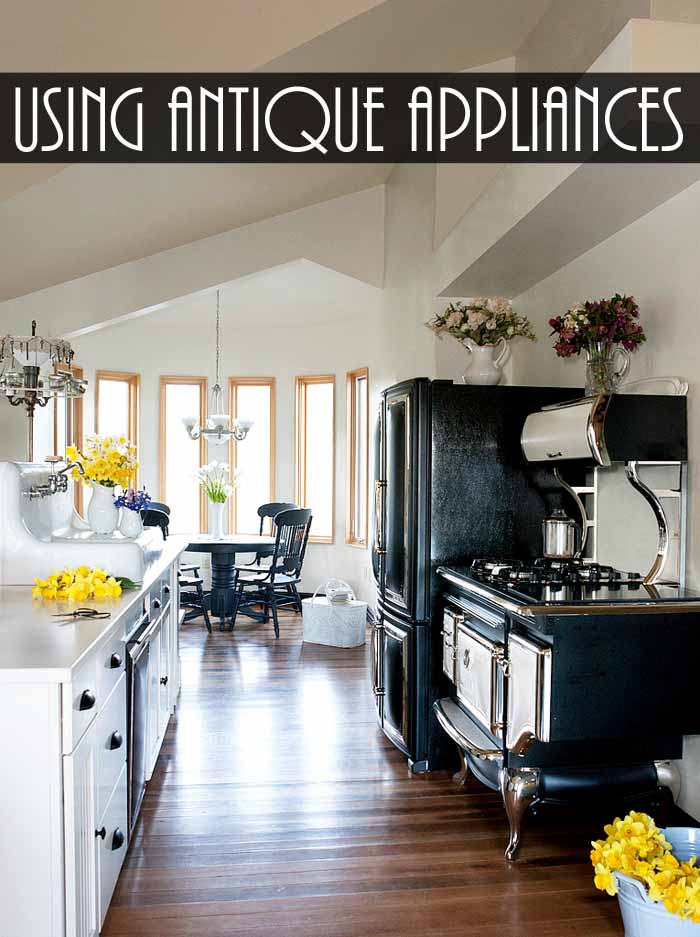 Antique Appliances
Just what all can you get with that retro look? Ranges, refrigerators, wall ovens, microwaves, and even dishwasher panels to make everything look cohesive. If you are planning a kitchen remodel with a farmhouse feel, this is definitely the place to go. Plus you will end up with a kitchen like no one else on your block. Now, that alone is worth it!
Inspiration for Your Rustic Kitchen
Let's look at some inspiration to get you started. After all, designing your kitchen to have the look and feel that you want is important. The image below is a model kitchen, but you can get a real feel for the look and style of the appliances. But there are so many more colors besides black! You can really get a custom look with these appliances.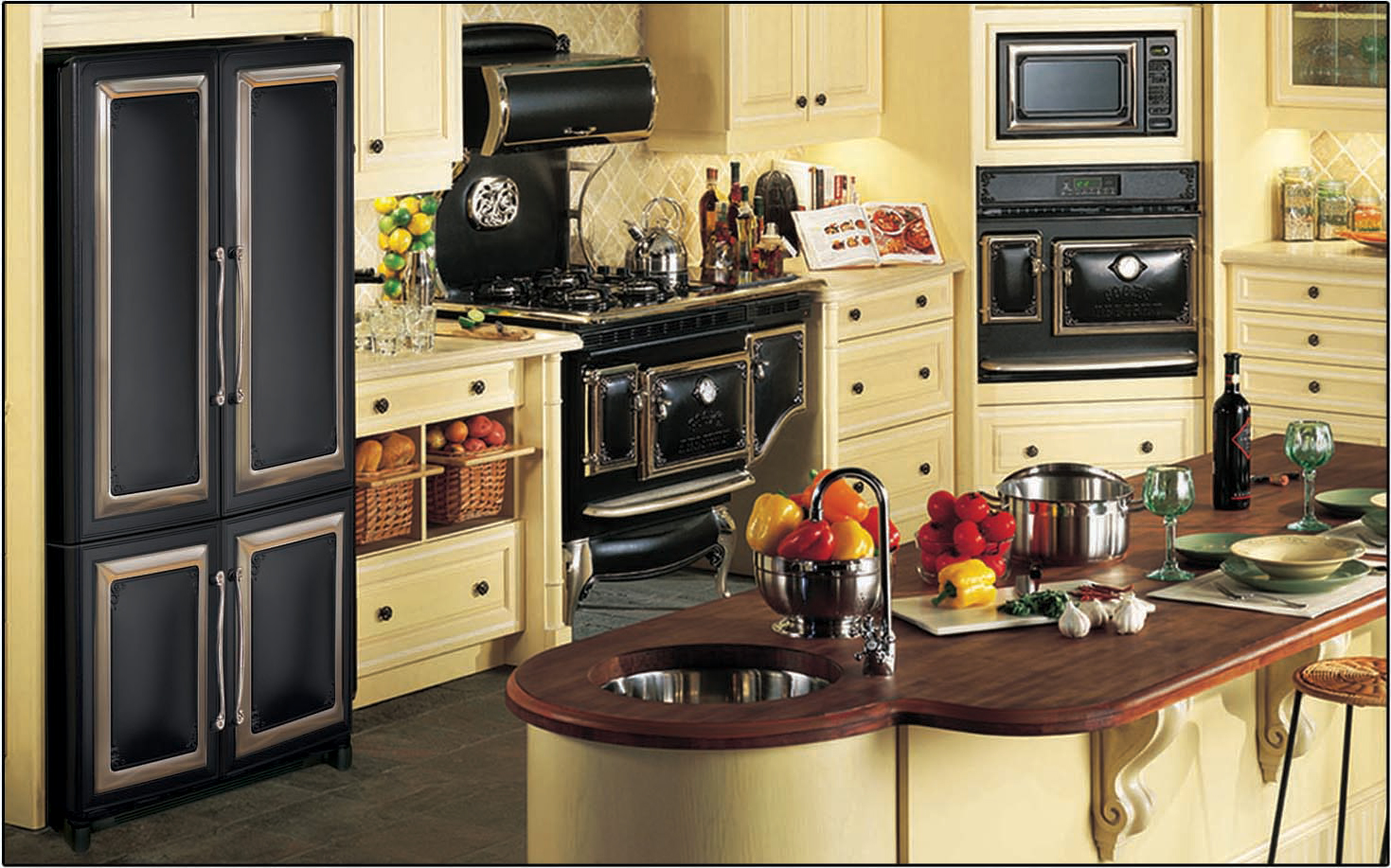 Dream Kitchen Designer
There are seven color options to choose from plus two metal trims on this antique line so, you can customize the look to go with your existing decor or create something brand new. You can even create your dream kitchen right on Elmira's website! You can see my mock-up in the image below. What would you change? Tell us in the comments or create your own dream kitchen in minutes.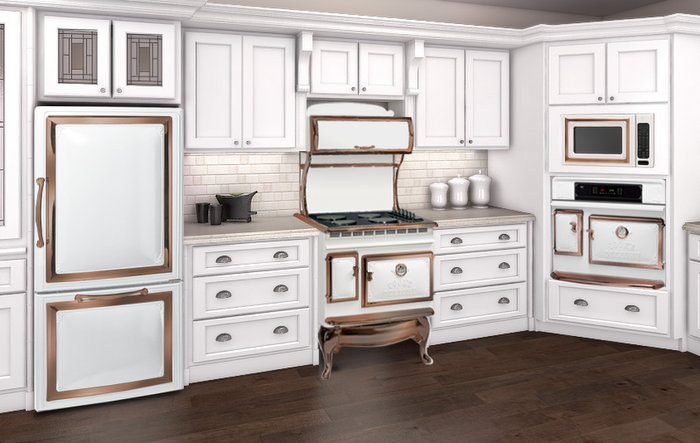 I am loving the white with copper trim! It makes my heart pitter patter! Which combo is your favorite? Play with the options on the dream kitchen designer until you find one that makes your heart flutter. Be sure to print it out for inspiration even if you can't shop right now. House goals y'all. We all need them!
Updating Your Kitchen
Now that you are inspired, it is time to plan your kitchen update. Whether you are planning a major remodel or just a facelift, you can work antique appliances into your plan. Replace just one piece and you will see a world of difference in your space.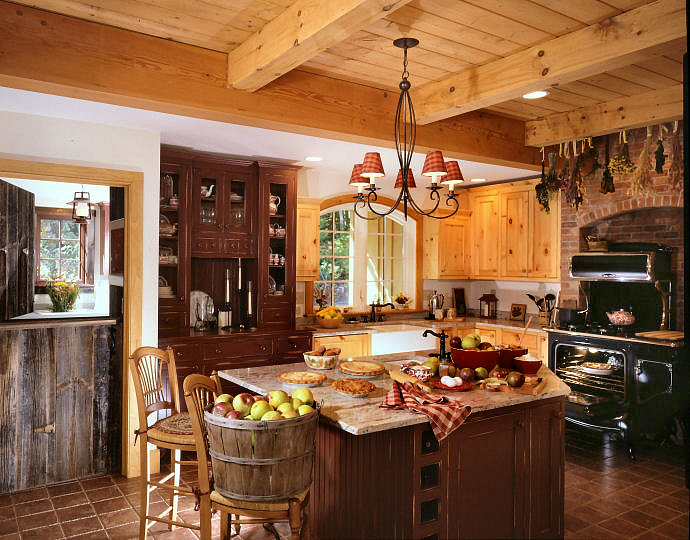 You could also just go for it and replace all of your appliances with these that look like antiques. Either way you go, you are sure to love the change it gives to your space. If you love all things rustic and farmhouse, this may be one trend that you need to add to your home's decor.
What do you think of the trend of adding antique appliances to modern homes? Would you jump on the bandwagon? I know the images above have me completely rethinking my upcoming kitchen remodel. Back to the drawing board for me! What about you? Will you consider this trend for your home?
Love this idea for a rustic kitchen and want more? You can try the links below as well!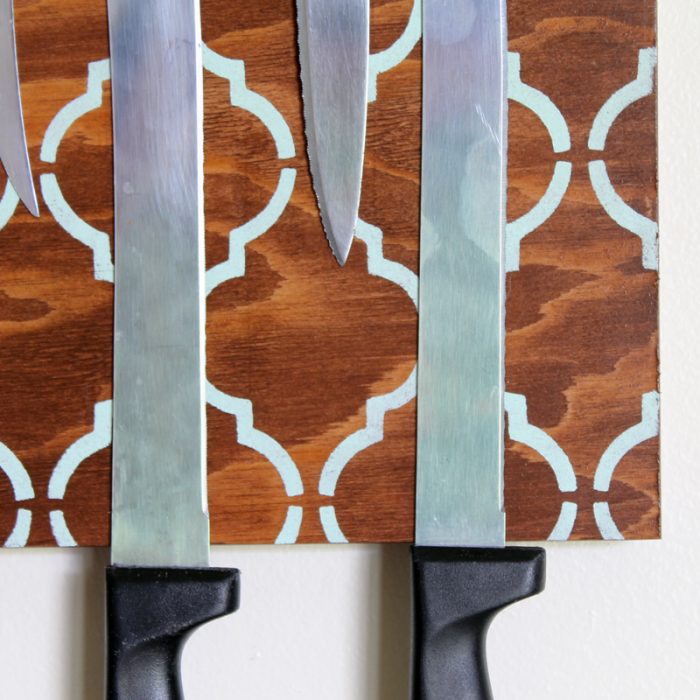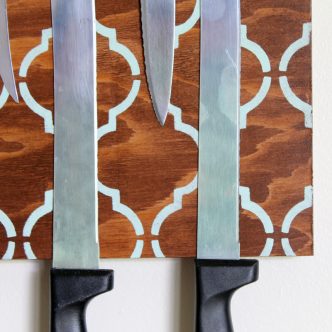 DIY Magnetic Knife Block
Organize your kitchen in style with this DIY magnetic knife block! In just a few simple steps, you can create a fun, decorative knife block for a fraction of the cost of a store-bought version.
Read More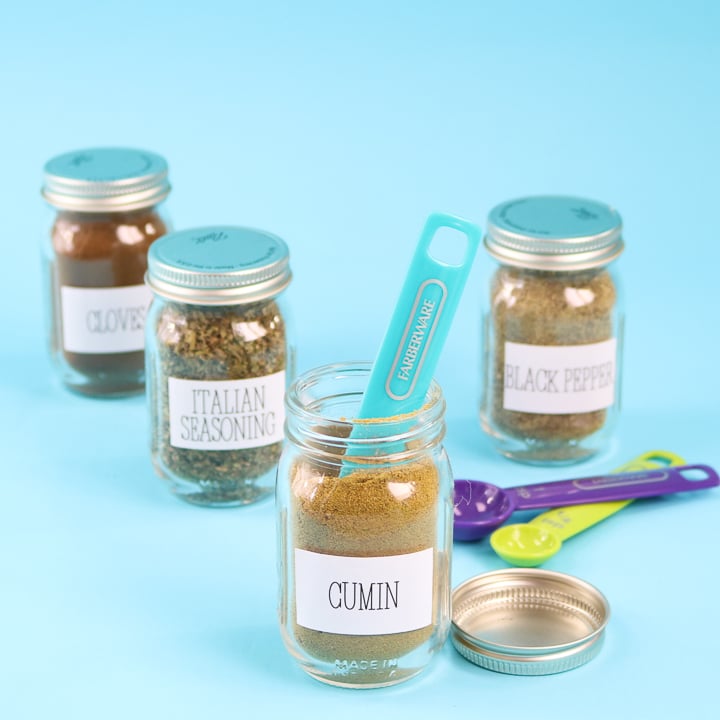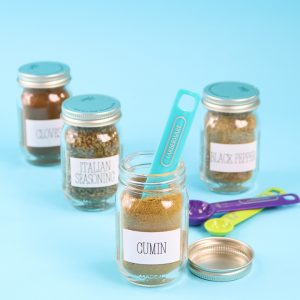 Printable Spice Jar Labels with a Cricut
Want to organize your spice cabinet? Here's how to make printable spice jar labels that look great and help keep your kitchen organized!
Read More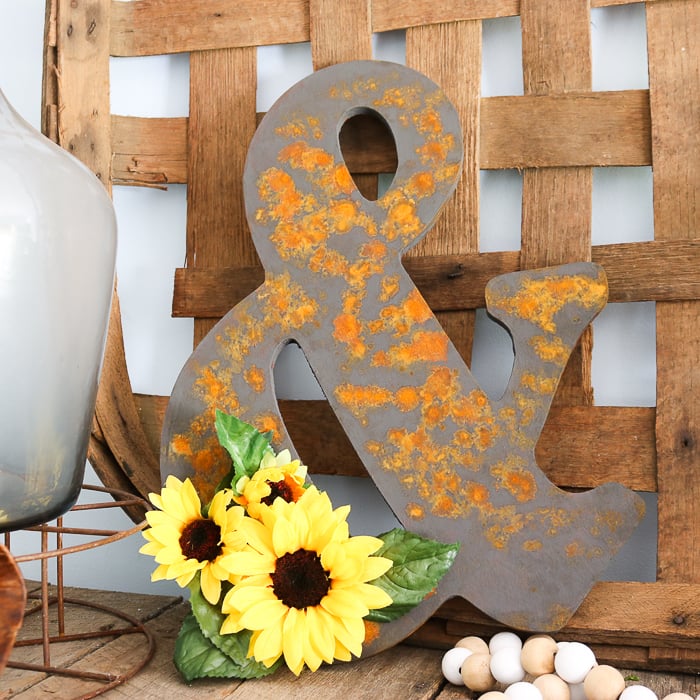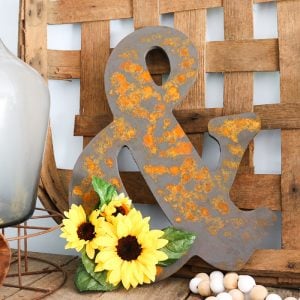 Rustic Ampersand Project with Rust Effect Paint
In this project, I use rust effect paint to add a rusted metal effect to this plain wood ampersand! Follow these instructions to add a genuine vintage rust look to just about any craft.
Read More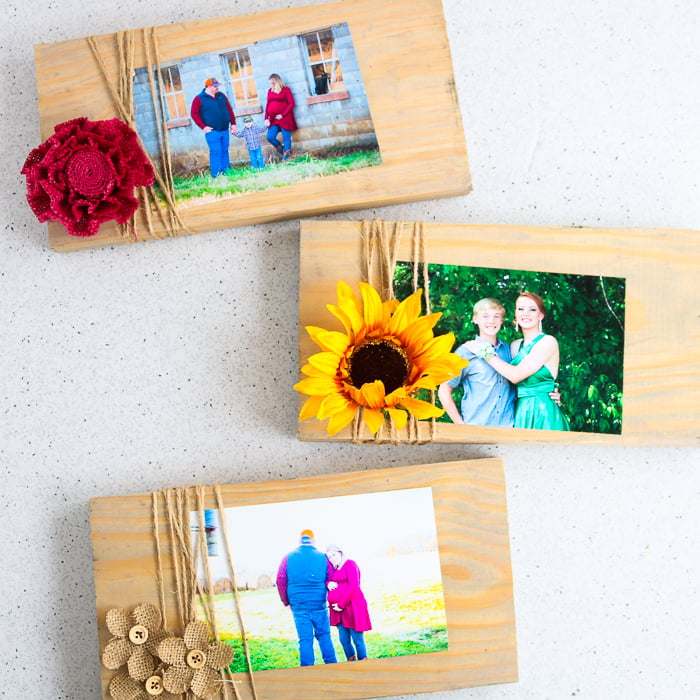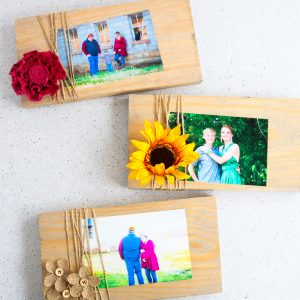 How to Make a Picture Frame from Scrap Wood
Here's how to make a picture frame using scrap wood. Add fun embellishments and personalizations to create rustic, creative homemade picture frames in just a few simple steps.
Read More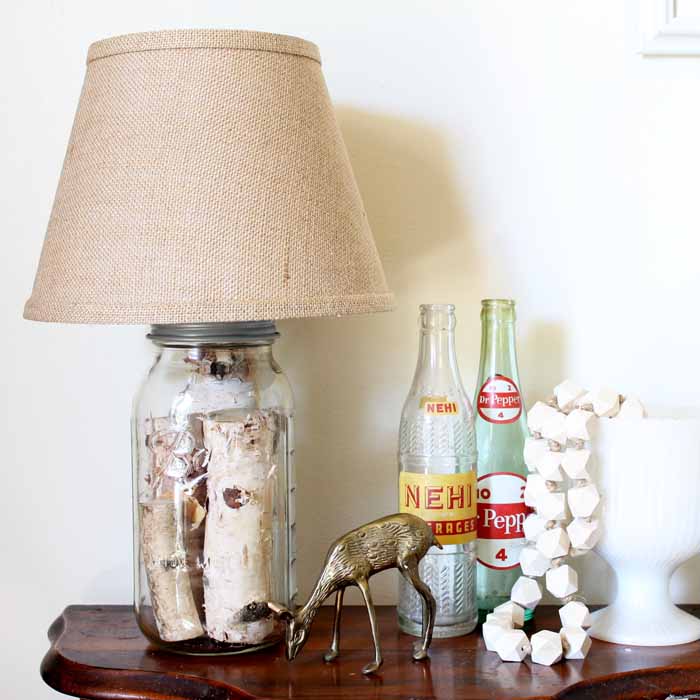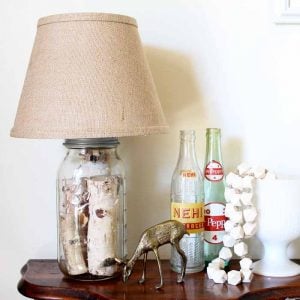 How to Make a Mason Jar Lamp – Easy!
Make a mason jar lamp and add your own style as the lamp base. This easy craft only takes a few minutes and a few dollars to make. Add a rustic burlap shade for a perfect farmhouse style!
Read More