I thought I would collect some apple recipes for y'all today. We have two little apple trees in our yard. Well they were little when we planted them. Now? Not so much. This year's harvest has been massive and I have been searching for new ways to use nature's bounty. Find inspiration to use up your apples this fall below.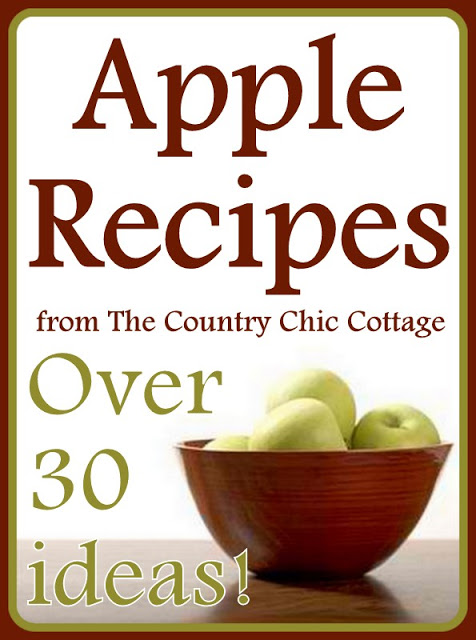 Apple Recipes
Just click on the links below to be taken directly to the recipe. You can then print or bookmark from the new window that opens. Enjoy!
Homemade Applesauce
Chunky Cran Applesauce
Apple Streusel Cheesecake Bars
Stovetop Apple Butter
Fruit and Herb Stuffing
I hope you enjoy this great collection of apple recipes. Now get to peeling! You will want to try several of these great recipes. I love cooking with apples in the fall and these recipes have a little something for everyone. From side dishes to breakfast to dessert and more. Gather up those apples from your trees or head out and go apple picking. Either way, you will want to be sure to bookmark or print some of these apple recipes to try this season.