My avocado salmon sandwich spread is perfect for a great low fat lunch alternative. The avocado makes a perfect creamy substitute for high fat mayo in this wonderful sandwich. Make a batch of this up and your family will never even know that they are eating avocado. Mine didn't!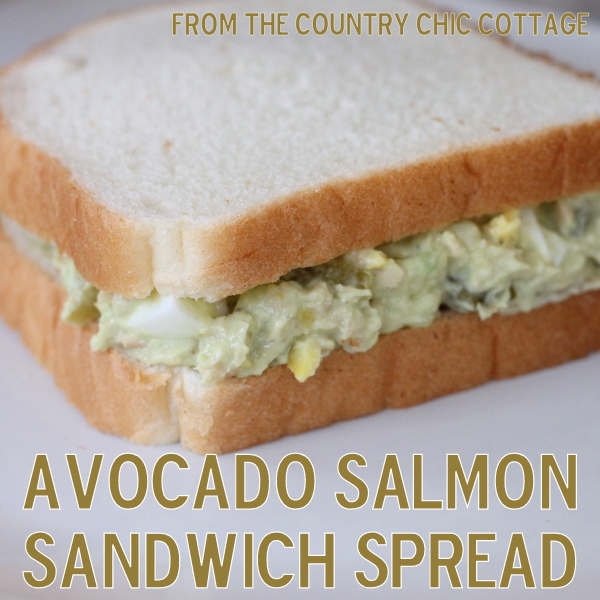 Avocado Salmon Sandwich Spread Recipe
1 avocado
juice 1/2 lemon
5 oz salmon pouch
1 tbsp mayonnaise
1/2 tsp garlic powder
1/4 tsp celery seed
1 tsp spicy mustard
1/3 cup bread and butter pickles chopped
2 hard boiled eggs chopped
bread
Mash 1 avocado with juice of 1/2 of a lemon. Mix remainder of ingredients with the avocado. Serve on bread and enjoy!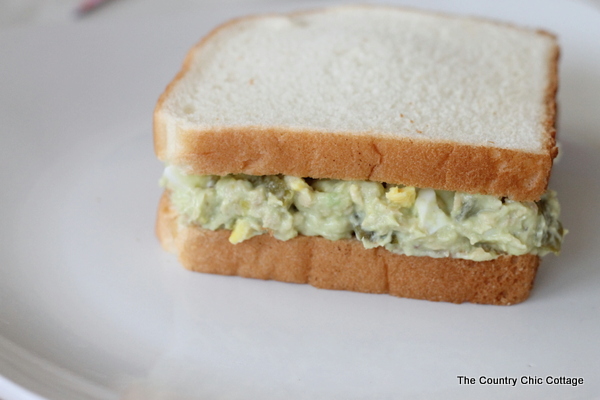 So simple yet so good! This great low fat alternative will have your kids and hubby eating a good for them meal and not even knowing it. Grab an avocado at the grocery store this week and give this recipe a try on your family. My avocado salmon sandwich spread is sure to please even the pickiest of eaters.
Love avocado? Don't miss our avocado BLT pizza recipe!