I am going to show y'all how to make a little barn button birdhouse today. Plus there is a designer challenge for using buttons on a birdhouse over at Buttons Galore and More. Y'all could win plus my little birdhouse could win too! I am on the design team over at Buttons Galore and I am provided product for projects such as these. Plus I used some of my paints provided by DecoArt cause y'all are going to love that shimmer! Are you ready to learn how to make your own barn birdhouse?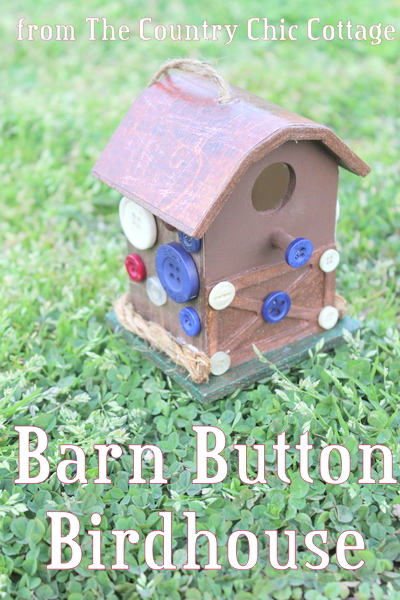 I am participating in a buttons and birdhouses designer challenge over at Buttons Galore and More. Head on over and
vote for your favorite birdhouse
(maybe mine?). Plus if you comment over there you are entered to win a Starbucks gift card…we could all use that right? Drop me a comment below and you could win a package of buttons as well…now that is something we could all use!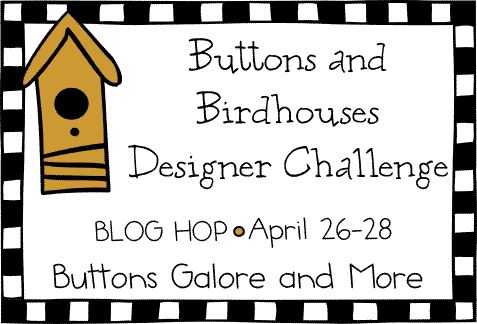 Each designer received a different birdhouse. Mine was barn shaped and that made my wheels really turn. If you look at buttons a lot of them have words on them similar to an old sign. My inspiration for this birdhouse was old barns that you see in the country that have metal signs hanging all over them. I used the button part of this challenge to mimic the signs on an old barn.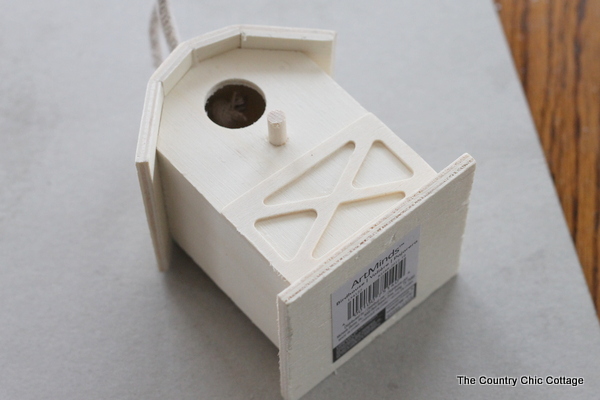 First of all, if I was going for the rustic look, I had to remove that white rope from this birdhouse. I replaced it later with a bit of jute twine. That was more the look I was going for.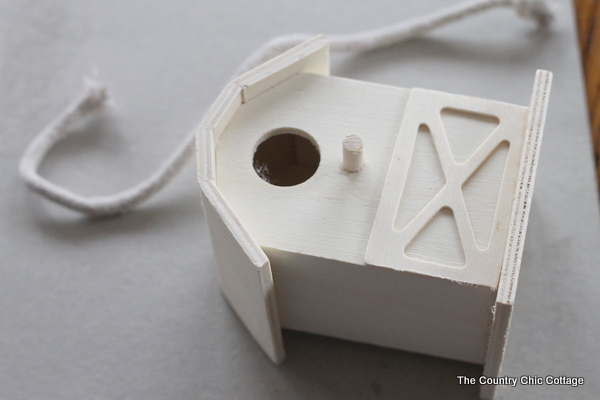 The majority of my painting on the house was done using Burnt Umber and Copper Glamour Dust from DecoArt. The copper glamour dust when applied over the brown gives the appearance of old worn copper. It was perfect for my rustic barn birdhouse.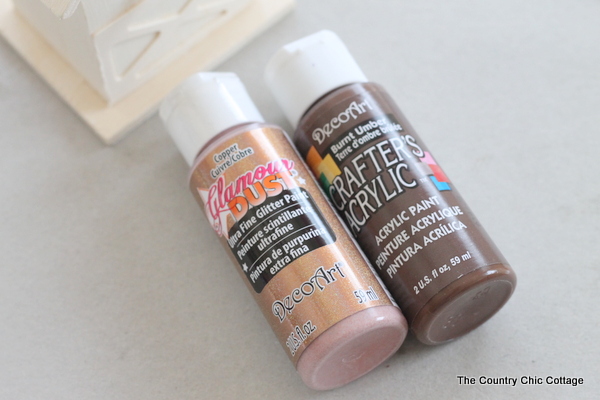 I am also going to
decoupage
onto this birdhouse so I did not have to paint every surface. I did end up painting that front "X" you all as plan A did not work for that area. Yes even I have failures.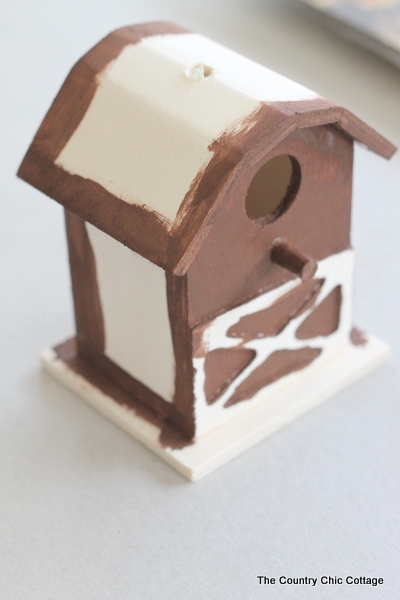 After the brown dried, I went back with about 2 coats of the glamour dust just on the roof. I wanted a rustic metallic look to those roof edges. I also gave this same treatment to the X shaped door portion on the front.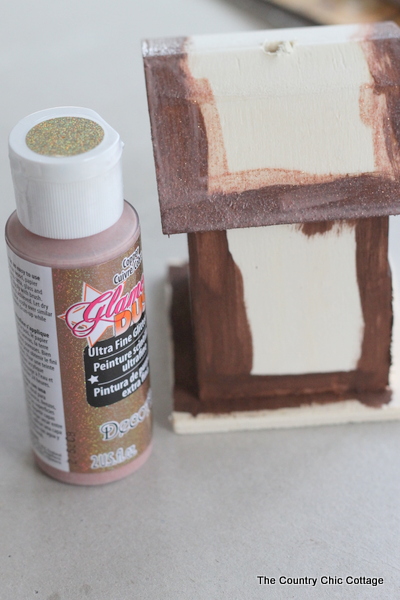 Then it was time to
decoupage
. I actually used the outdoor formula of
Mod Podge
due to the fact that this is a birdhouse and I may use it to decorate outdoors. I used a rustic metal looking paper for my roof and some wood paper for the sides.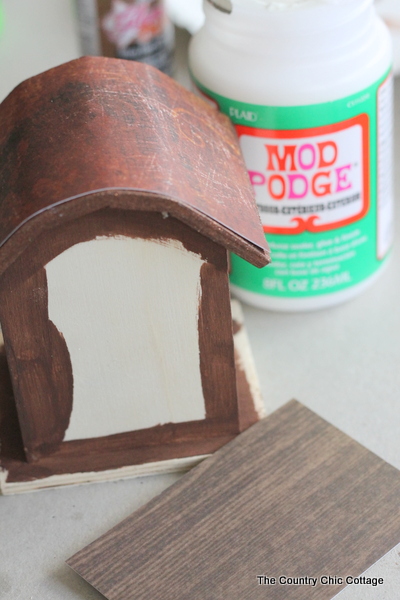 I then grabbed lots of buttons from
Buttons Galore and More
and started sorting. I was looking for buttons with words on them to mimic the signs I talked about earlier. I picked buttons like these then chose the ones that had words on them in various sizes.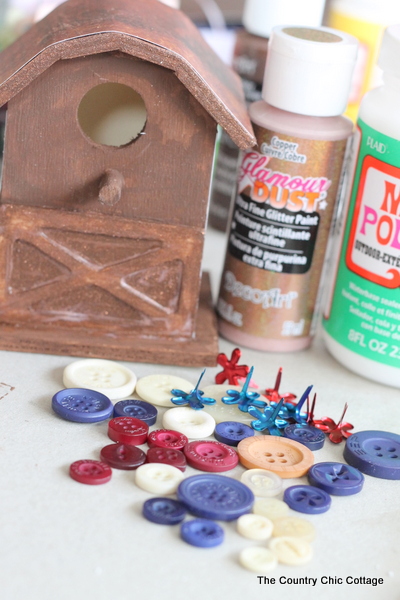 I just used hot glue to adhere them to the sides and front of the birdhouse just as if this were a barn in a field covered in old rustic signs. I ended up painting the very base of the birdhouse green again using Glamour Dust from DecoArt. I then added a piece of rope where the bottom meets the birdhouse because it needed something there…trust me!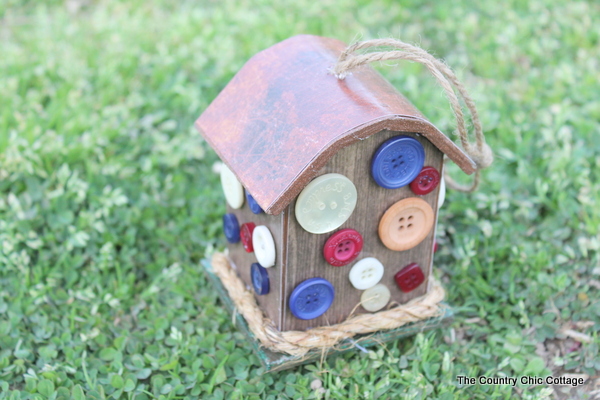 On the very front, I added a button that reads "dog house". Hee hee! Am I the only one that finds that the slightest bit amusing? From this angle you can also see how the Glamour Dust really makes the sides of the top and the door look metallic. I love that.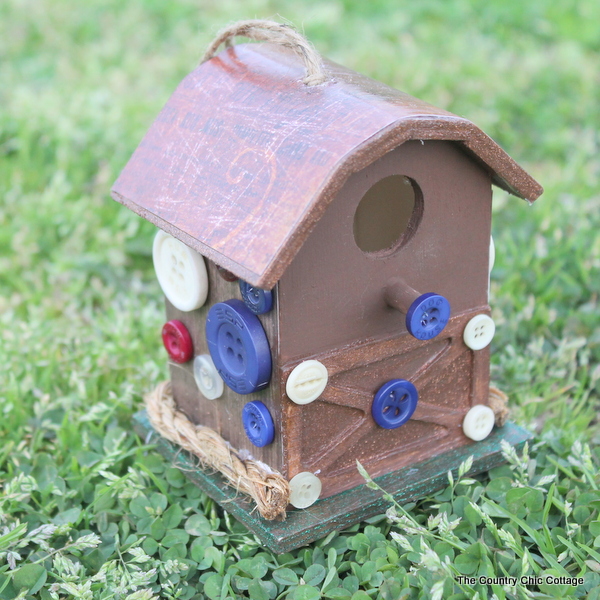 I hope you enjoy my rustic barn birdhouse and will head over to Buttons Galore and More to vote. Many thanks if you vote for mine! Don't forget to leave a comment on this post to be entered to win a surprise pack of buttons. Want to keep up with all of the button fun? Be sure to follow Buttons Galore and More on facebook and on twitter.