I found the greatest bottle a few days ago….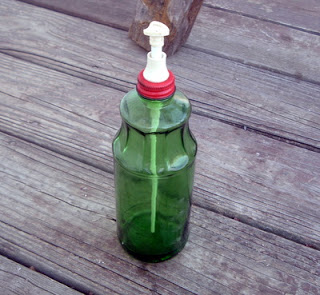 Gorgeous, green, vintage, and a working sprayer….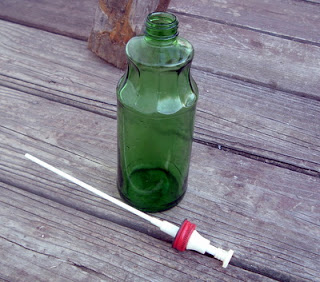 Yep…jackpot!  🙂  The bottle had "HOT SHOT" on the bottom.  I assume it was a bug spray at one time(?).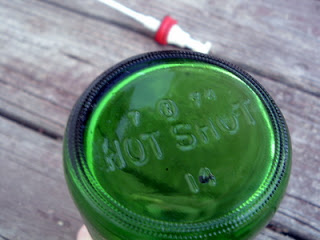 I decided to use it to beautify my cleaning products!  It will hold some all purpose cleaner next to the kitchen sink.  That other bottle I have had for years and it has dish washing liquid in it.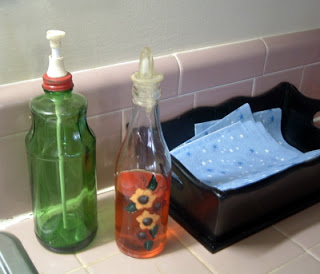 Get some vintage goodness in your kitchen…your cleaning products will SHINE!  🙂
Weekly Newsletter
Subscribe to get our latest content by email every week!