This post and photos may contain Amazon or other affiliate links. If you purchase something through any link, I may receive a small commission at no extra charge to you. Any supplies used may be given to me free of charge, however, all projects and opinions are my own.
I was honored last weekend to head to Utah to the SNAP! Conference for creative bloggers. I spoke on Google Plus and had an amazing time hanging out with other fabulous bloggers, brands, and friends. I am going to sum it all up here in one post as to not completely bore those of you that are not bloggers. If you are not a blogger and don't care about Google+, be sure to scroll down and at least see the crazy SNAP! pictures I posted below! Or if you follow me on Instagram, you might just be tired of seeing them by now! Lets talk G+ first.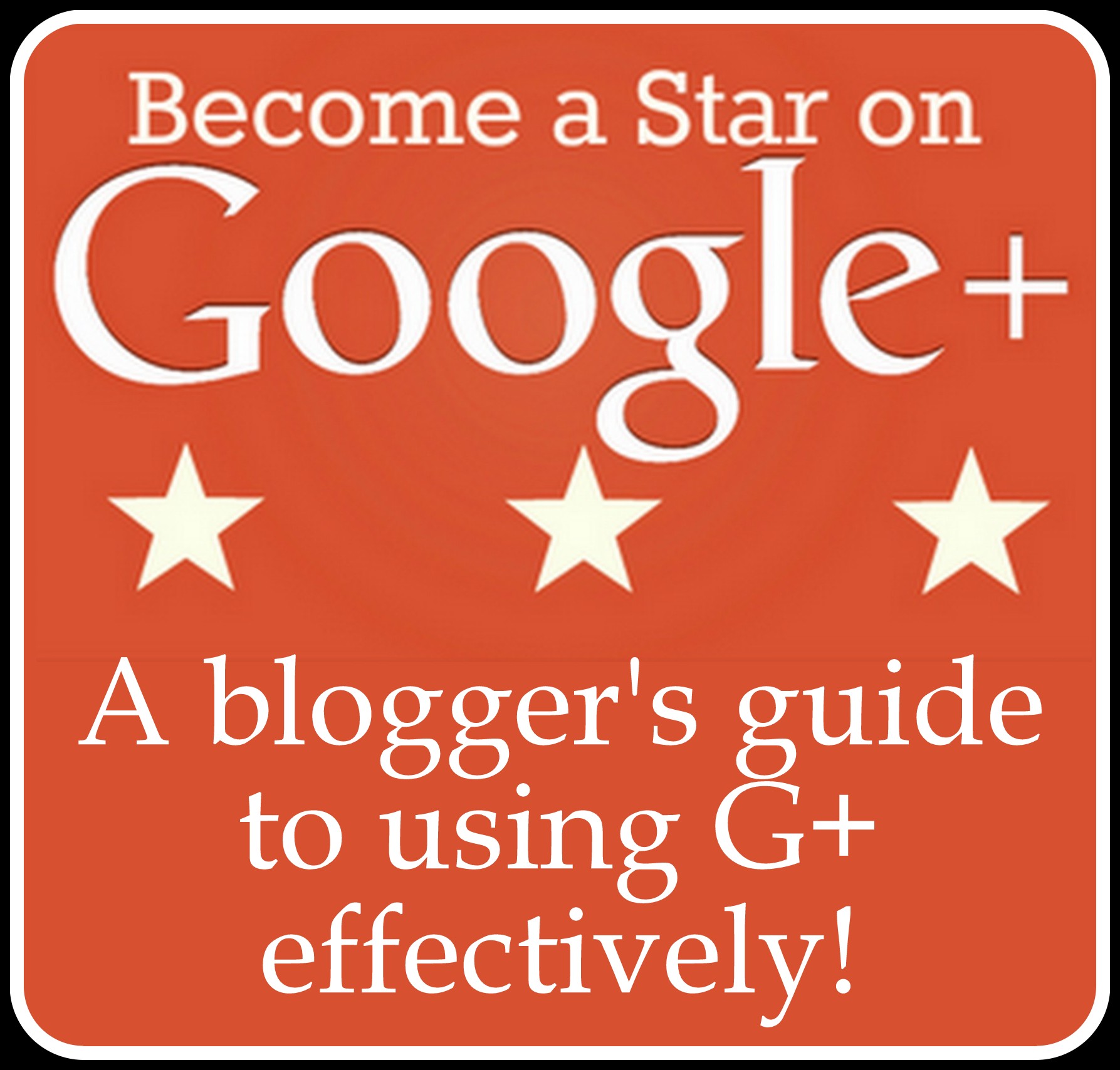 First of all….am I in your G+ circles? Follow me on Google Plus here. It seems that every blogger I meet has at least some questions on Google Plus. Why did they have to make it so darn confusing? So I joined forces with Lindsey with Mom It Forward to bring the conference attendees the basics plus teach them how to be a star on Google+. Guess what? We are going to share that information with you as well. You won't get the full benefit of the class and the entire speech but we think you can get something from our presentation and at least take some of the mystery out of G+ for yourself.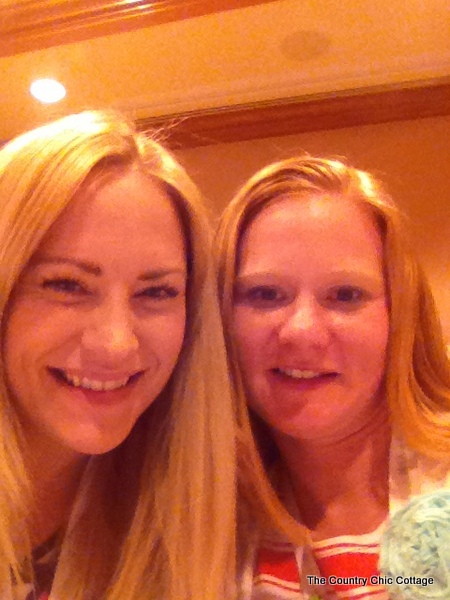 Jump in below with the presentation first, then Lindsey (being the G+ rockstar that she is) has a video series that you don't want to miss! I have linked those as well along with some other links that you might find interesting on Google+.
Create a Custom Overlay for HOA
Crafty Hangouts (for anyone that would like to start joining in with HOA monthly)
NOTE: You can also see Lindsey's words of wisdom on our presentation over at Mom It Forward.
Y'all enjoy and if I promised you a link and you don't see it above, feel free to drop a comment or a direct email to me. What is SNAP! some of you might be saying? It is an amazing conference for creative bloggers. We come from literally around the world to Salt Lake City Utah for a few days of hands on learning, experience, and of course fun.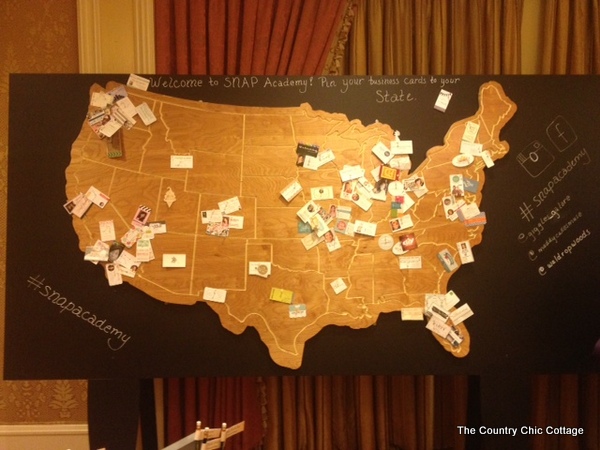 I roomed with the fabulous Carolina from 30 Minute Crafts. I met too many fabulous ladies and gentlemen to even attempt to list them all. There were also tons of brands there to meet face to face. Overall it is an amazing but exhausting time. (Ask my chest which is heavy with congestion right this second.)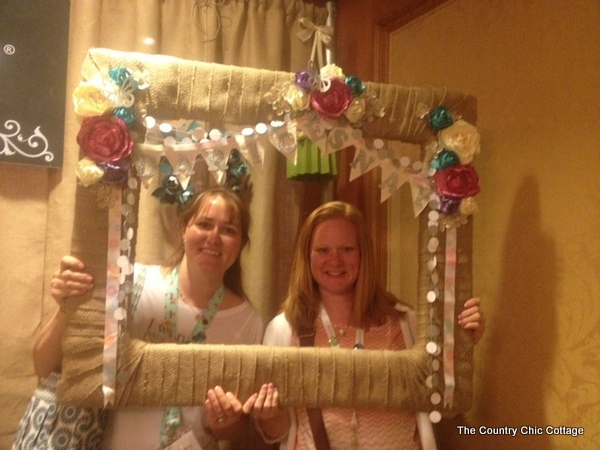 We couldn't be all serious and have our game faces on all the time right? Sometimes you get dressed up in Duck Tape and attend an 80s prom. Oh yea. That picture below happened.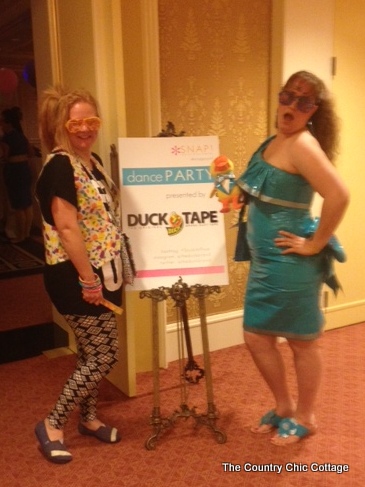 But I also got to do amazing things like paint furniture with The Home Depot for Habitat for Humanity. Nothing could have been better. I might just have shed a tear as they were talking about the family….might….okay I did.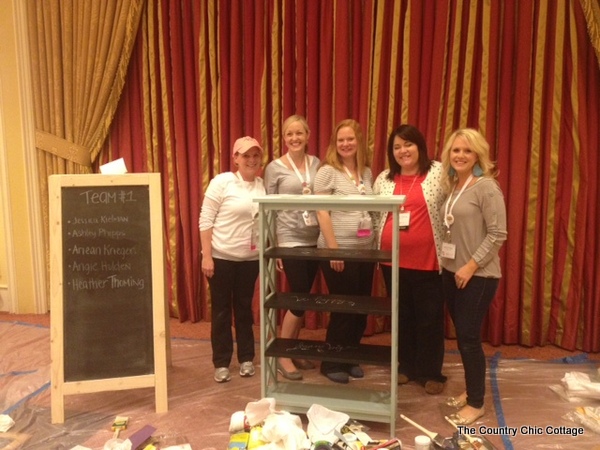 Overall it was the most amazing experience. Attending, speaking, learning, and participating. The creative bloggers you see on the internet are mostly just like that in real life. They are warm, inviting, and so kind. You walk in thinking you "know" them because you have read so much of their story and ….well….you do! There are amazing women (and men) behind those blogs and I feel honored to have met so many of them. Until next year SNAP! conference!
Get Our Weekly Newsletter