Did you all know that the best place to buy rugs is online? In my world at least. I live in the country and shopping for rugs in a store can be a huge headache. Over the past few years, I have started shopping for rugs online. I thought I would share my tips and tricks here with y'all today.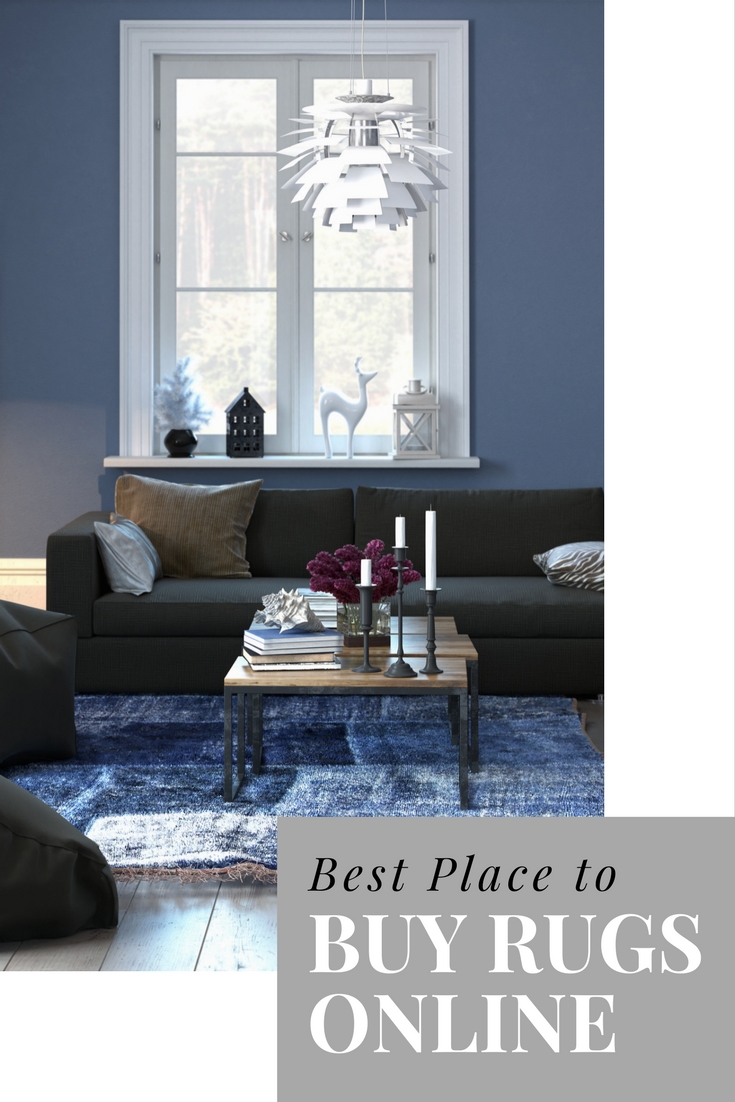 The links below may be affiliate links which means that you do not pay anymore but a portion of your purchase will go to support this site.
How to Buy a Rug Online
Start by determining the best size rug for your space. You can use this resource to size the rug.
Pick your material next. Some materials are inherently less expensive but may not work for your space. Consider heading to a rug store JUST to look at materials. List materials that you would consider for your home. You can reference this list again and again. I look for rugs made from natural materials (like wool) instead of manufactured ones.
Map out the color that will work best in your space. Get paint chips to help you determine what will work best in your space.
Shop for a sale once you have all of your criteria determined. You can shop for a few weeks at our suggestions below to get the best value for your money.
Best Place to Buy Rugs Online
Look at these sources often and be patient. The rug of your dreams is just a few clicks away and will go on sale eventually. Happy shopping and rug hunting! Hopefully you are now a master and have learned all about the best place to buy rugs online.
Get Our Weekly Newsletter