This post and photos may contain Amazon or other affiliate links. If you purchase something through any link, I may receive a small commission at no extra charge to you. Any supplies used may be given to me free of charge, however, all projects and opinions are my own.
I thought I would share a bit about my blog story with you all today. If you have ever wondered where the blog started, this is the post for you! I will also end with a little bit about my new endeavor that is going to help YOU to grow your own blog. If you want my tips and tricks plus those of other top bloggers, I have a great resource to tell you about today!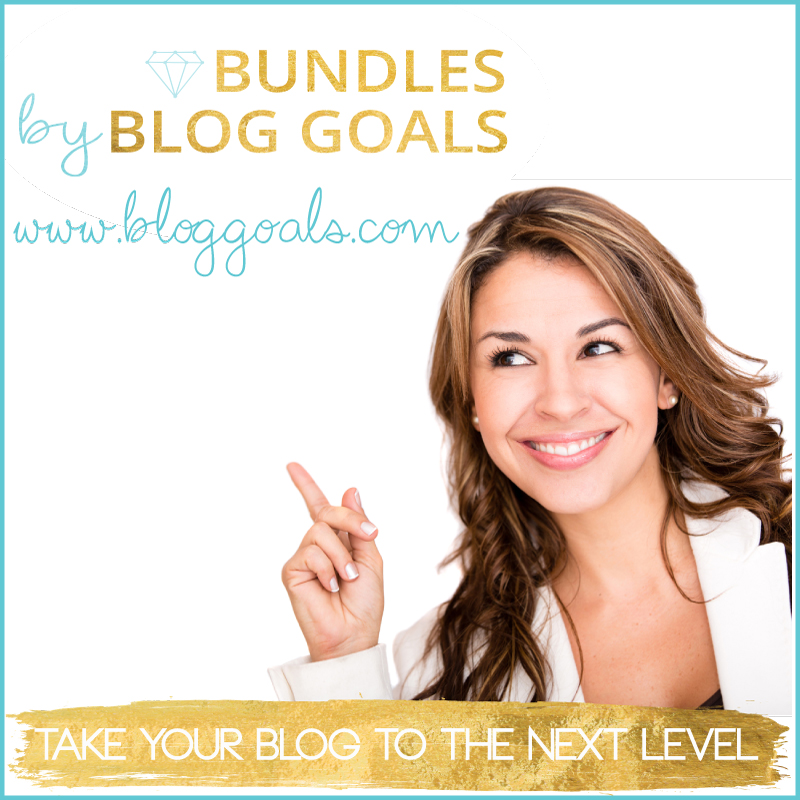 My blog story begins in January of 2010. I had been friends with Gina from The Shabby Creek Cottage for several years (yes before blogging!). I saw the amazing things that she was doing with her blog and loved every minute of it. Gina could make ANYTHING look great — from thrift store finds to things from the trash. I started looking at my home with new eyes. She had me guest post a few times and I was hooked. I started The Country Chic Cottage in January of 2010. I really wanted to spruce up my home but I had no money. (Seriously no money.) I wanted to be held accountable on my mission however, so I popped onto Blogger one day and my home on the web was born. It wasn't long after that the economic down turn really hit home. My salary as an engineer was reduced by 20%. I was in shock. How would we get by? Would we be able to pay our bills? I realized quickly that I needed an alternate source of income that could sustain us even through hard times.
I started pouring every ounce of energy I had into learning all about blogging. I made my blog all it could be over those next few years. I absorbed tons of free information online and started talking with a few other bloggers. Soon our blog tribe was born and we helped each other out along the way (you all know who you are!). There are so many days I wanted to quit. Throw it all in. I mean I didn't make any real money for years….what was the point? Those ladies helped me see the big picture and what potential was out there for myself and my blog.
I fell more into the "craft" niche after a while and I was much better suited for small projects than big home renovations. Once I finally realized what I was good at….the sky was the limit. That is why I really encourage people to dig deep into what they are good at making or writing about. Those are the things that you can sustain long term. You can start today loving what you are doing and make a good living at. I started making a full time living around 2014, but SURPRISE — I am still at my day job (yes still today). I have managed both careers for a long time now. It is a struggle most days but all of my kids are older (the youngest is 11) and I don't know what else I would do with my time most days. I rise early and knock tons of work out before the kids ever get out of bed. Why hold down two jobs? Go back to my beginning fears during the economic downturn. We have set some financial goals in place and once we reach those things will change (and I will let y'all know). But for now we are just chipping away at our long term goals as a family.
I found along the way that I really enjoyed helping other bloggers. I love jumping in to answer a question in a Facebook group or jumping in a chat with someone that is having an issue. I started about a year or so ago shooting an occasional video on blogging topics. That led me to write my Editorial Calendar eBook which was my first eBook geared towards bloggers. I also started some mentoring and coaching of a few bloggers. At the same time, Gina was doing daily periscopes that would knock your socks off with information geared towards bloggers. That is when divine intervention occurred.
One night I could NOT sleep. I wanted to build an email list of bloggers. I wanted to find bloggers that needed help and offer that up. I got up that very night and bought the domain BlogGoals.com to start a resource for struggling bloggers. The very next day Gina and I had lunch (as we do once a week or so) and she started telling me about her great idea. The night before she had an idea to create a fabulous blogging e-course to help bloggers. My mouth fell open. At the very same time, in two different houses, we had basically had the SAME idea. Freaky right? But I swear y'all that is the way it happened. Within days, we had found the rest of our team and the creation of the Blog Goals workshops had begun!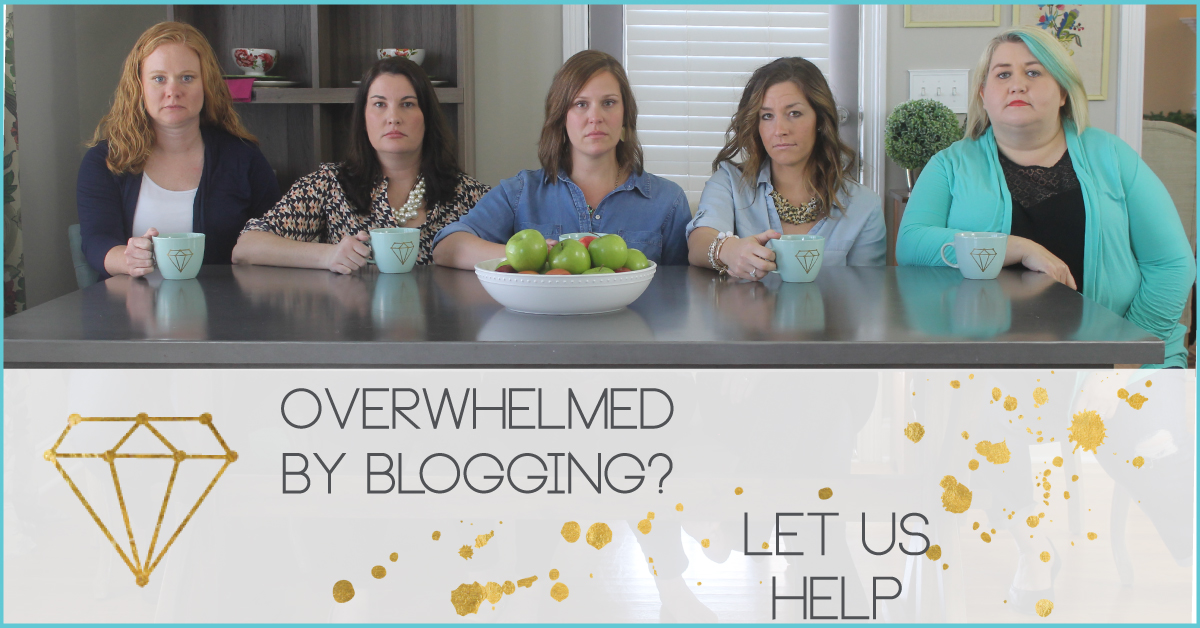 (I promise we don't always look that mean!!) I am thrilled to be able to offer up these workshops to anyone that wants to learn more about blogging. We have put together some fabulous workshops for you all! Plus we have bundled them together so you can get them all at one low price! The workshops themselves are $119 and cover the following topics (click on any of the links below to learn more or purchase):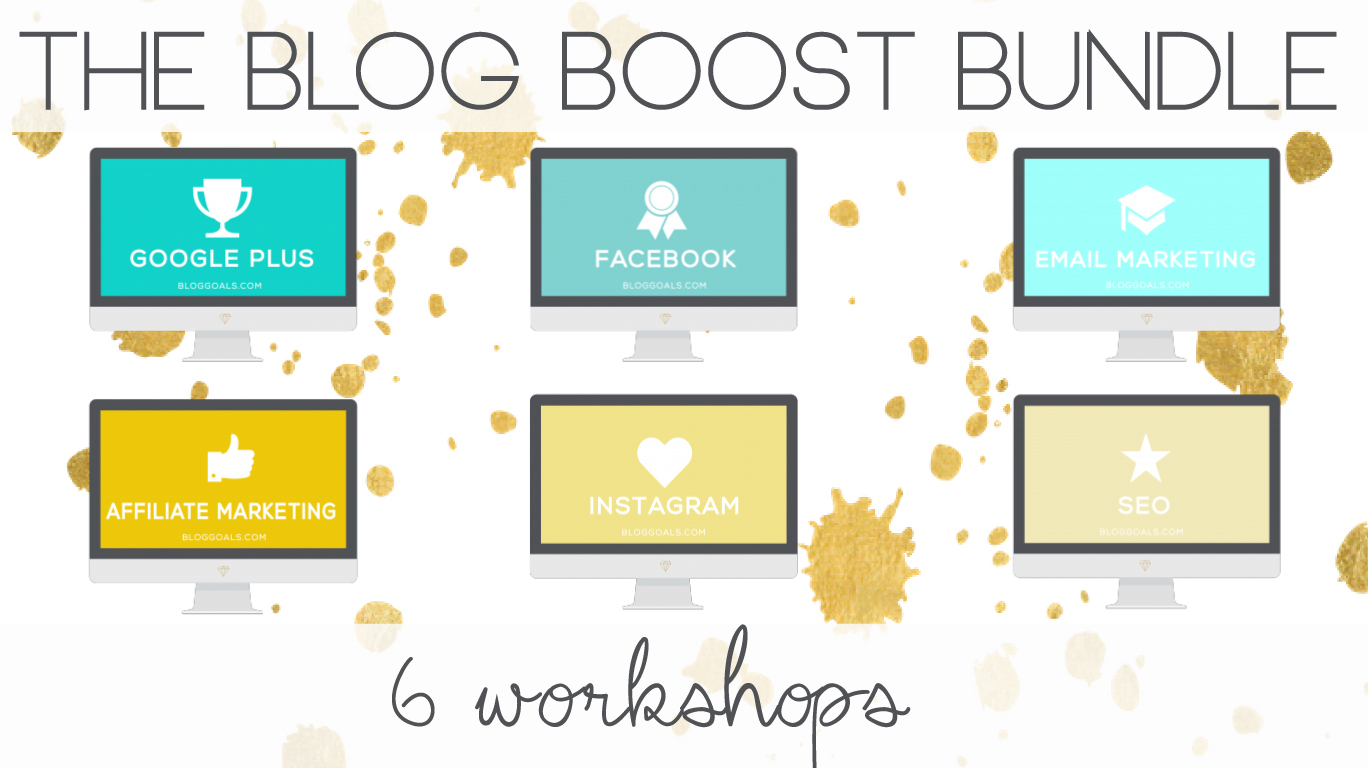 We are also bundling all SIX workshops together for a low price of $299! You can click here to see more about the workshops and make your purchase today. I can tell you that these ladies really know their stuff! They have been a complete inspiration to me. The bonus of being an instructor is that I get access to all of their information as well. I can personally vouch for this course and stand behind it in every way. If you want to learn more about growing your blog, get the Blog Boost Bundle. I would also love for you to meet each of the other instructors that I've teamed up with and hear about their blogging journeys. Be sure to head over to their blogs to learn more about their success. Just click on any of the links below.
Lesley from Chaotically Creative | Email Marketing Instructor
Tasha from Designer Trapped | Affiliate Marketing Instructor
Gina from The Shabby Creek Cottage | Facebook and SEO Instructor
Bre from Rooms for Rent Blog | Instagram Instructor