Hi everybody! I'm Gloria from
Potentially Beautiful
. Thank you so much, Angie, for having me over today. This is actually my first guest post, so be gentle with me. 😉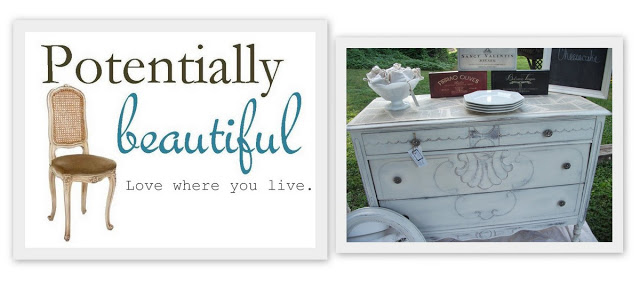 I've been a single mom of three for the last 12 years. Two are in college now and one a senior and all are still at home. Being a single mom, broke all the time and loving to redecorate my home, I have learned how to DIY and decorate on the cheap. My moto over at PB is to "Love where you live." I'm also a renter and that throws some challenges in the mix too. I love sharing ideas and tricks with my readers so that they too can love where they live.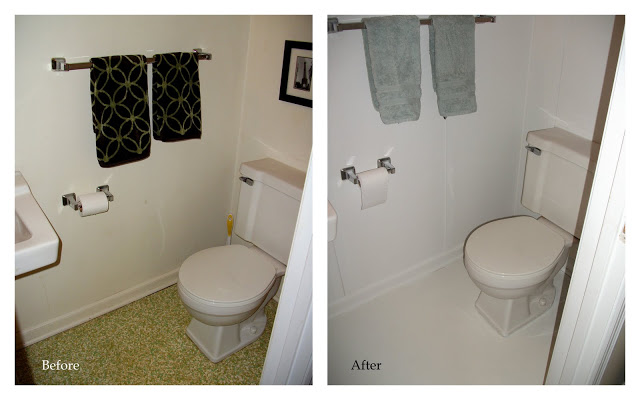 Come on over and see what magic I worked in that horrible 1970's half bath.
I also L.O.V.E. thrift shopping and yard sales and I've shown my readers many projects on how I saved some thrifted furniture and repurposed other finds.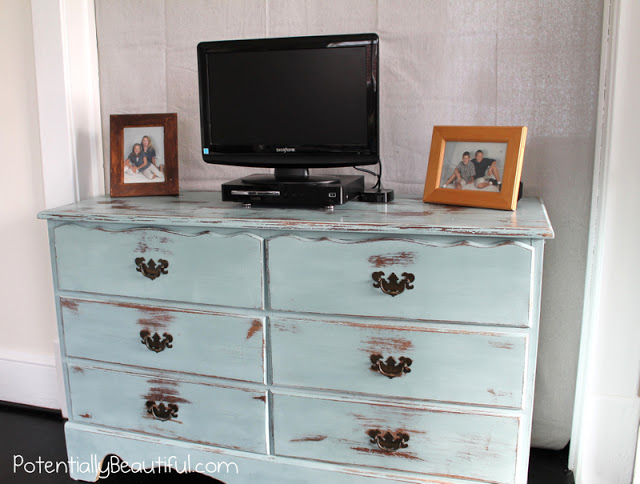 This is my most recent
furniture save
. It was a beat-up dresser from Goodwill that got a brand new life with just a little paint.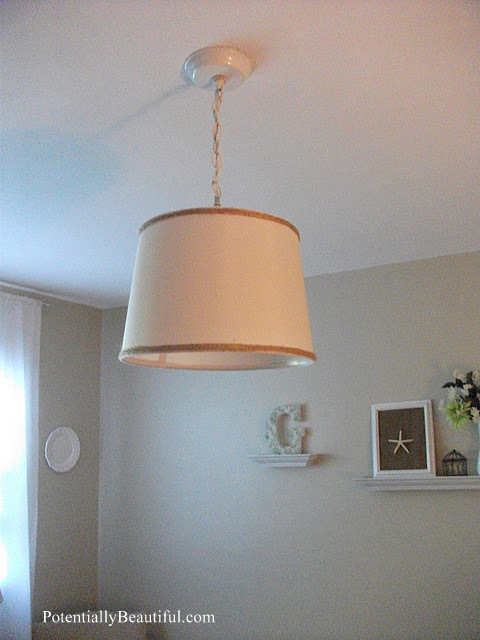 I love what a change in lighting can do for a room and I've made over several lamps and light fixtures that I picked up thrift shopping. So easy and a it makes a big difference. Come see how I made this one
here
.
Well, I hope you all come on over and visit and of course would love for you sit and stay a while. You can also find me on
Facebook
,
Twitter
, and
Pinterest
. I really enjoy talking and sharing ideas on all these mediums. Don't you just love social media? 🙂
Thank you again, Angie for having me over. See y'all soon!
Get Our Weekly Newsletter