It is my very first blog swap!! Y'all head on over to
Fun to Craft
and see the chalkboard I made…you won't ever guess what I made it from!!
And now please help me welcome Stacey!!
~*~*~*~*~*~*~*~*~*~*~*~*~*~
Hey Country Chic Cottage Readers!
I blog to share tutorials, crafts, sewing projects, recipes,
frugal finds or tips.
I have two crazy kiddos and one law student for a husband who is sometimes seen around our house. (He has 4 weeks left though so we are in countdown mode!!) I get bored and craft as my creative outlet. I think it helps keep me sane! I definitely dig home decor, sewing, crocheting, hand embroidery, spray painting, hot gluing and anything else I have to do to make that project

just

right.
Aside from crafting, I love Diet Dr Pepper, sour skittles or pretty much anything sour, reading, watching some reality TV, eating chips and salsa like it's going out of style, and playing games with family and friends.

If you haven't been following me this week, I am planning a dinosaur birthday party for my son. Today I am continuing on with my Dinosaur Party stuff for my little man, Hudson. He is turning 3 and he needed something to help him feel like the special birthday boy. Enter the freaky Spongebob party hat. Sorry to anyone who is into Spongebob. We just aren't in that stage yet and I am not really into characters. (I know, my poor kids!) Plus, Spongebob was the only party hats that Walmart had.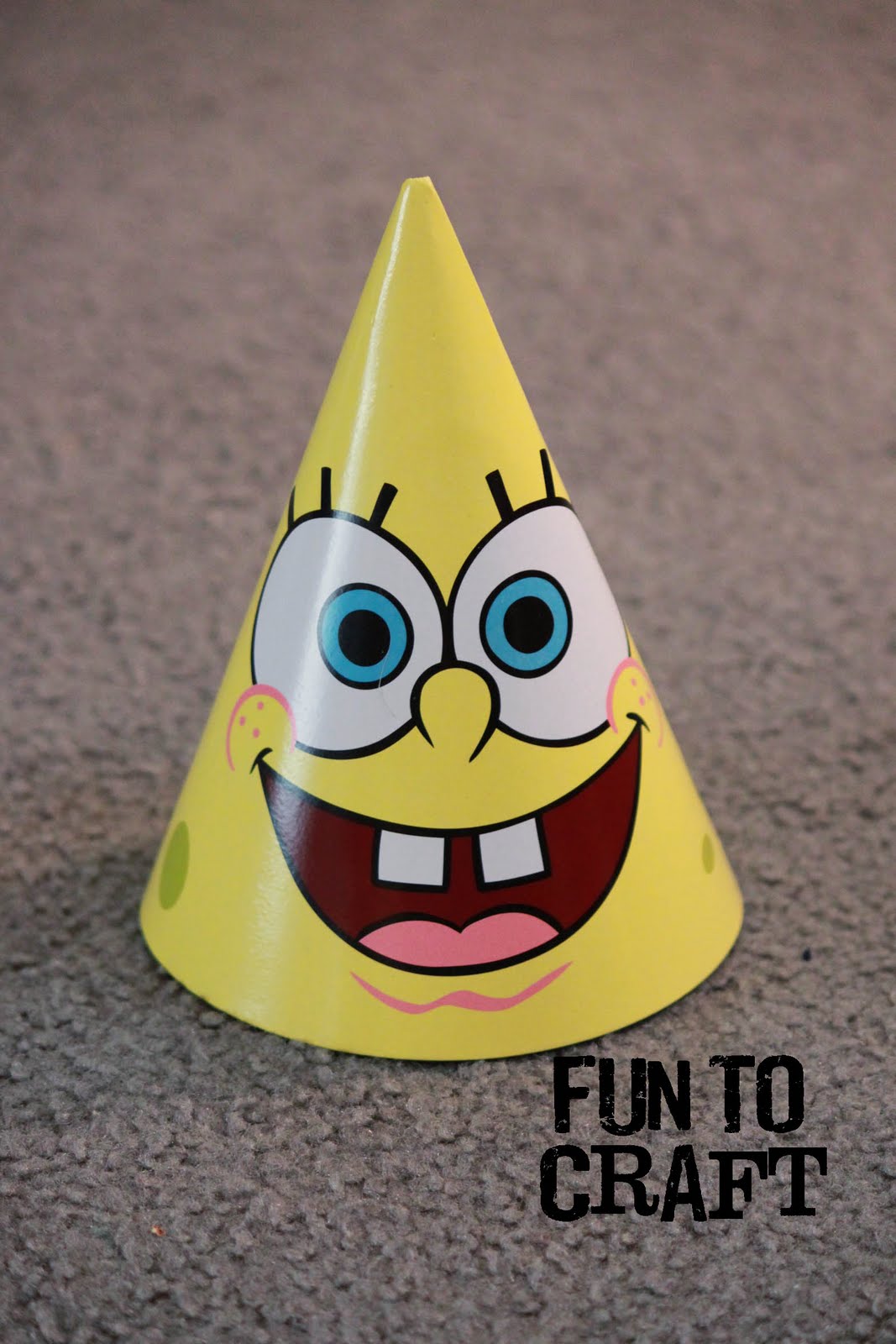 So I took apart the hat and laid it out as flat as I could get it. I found some fun scrapbook paper at the store to cover up Spongebob's shining face.
Be sure to place the hat face down onto the backside of the paper to trace…otherwise it will be backwards and although it can be fixed, it does matter a little. (Yep, I did it the 'wrong' way that is how I know!!)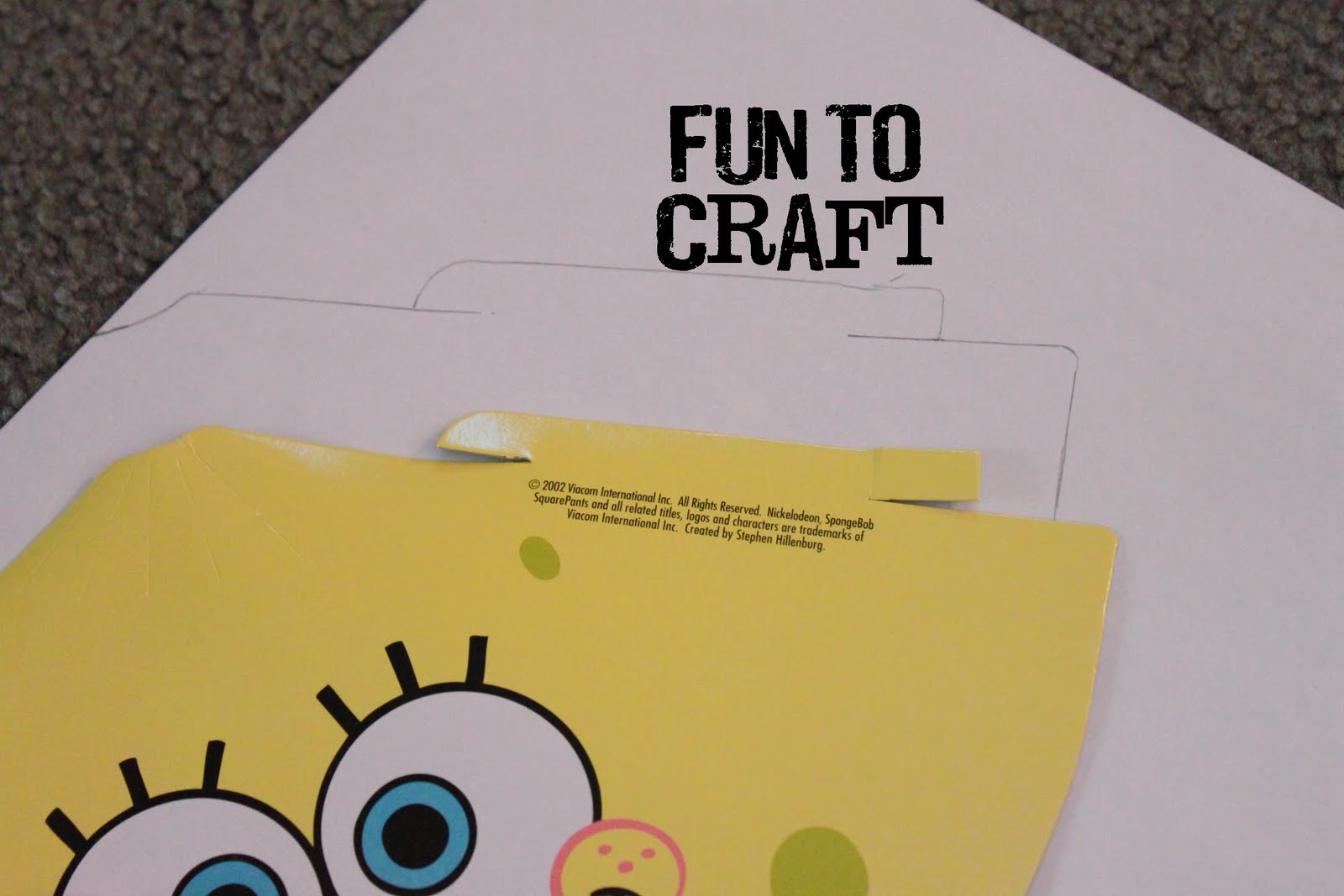 Use a bit of spray adhesive and spray the face and the backside of the paper. Let it sit for a minute and adhere it together. I decided I wanted to add some dino bling to this so I took my png file and imported it into Make the Cut. It automatically traces the image right there in the program.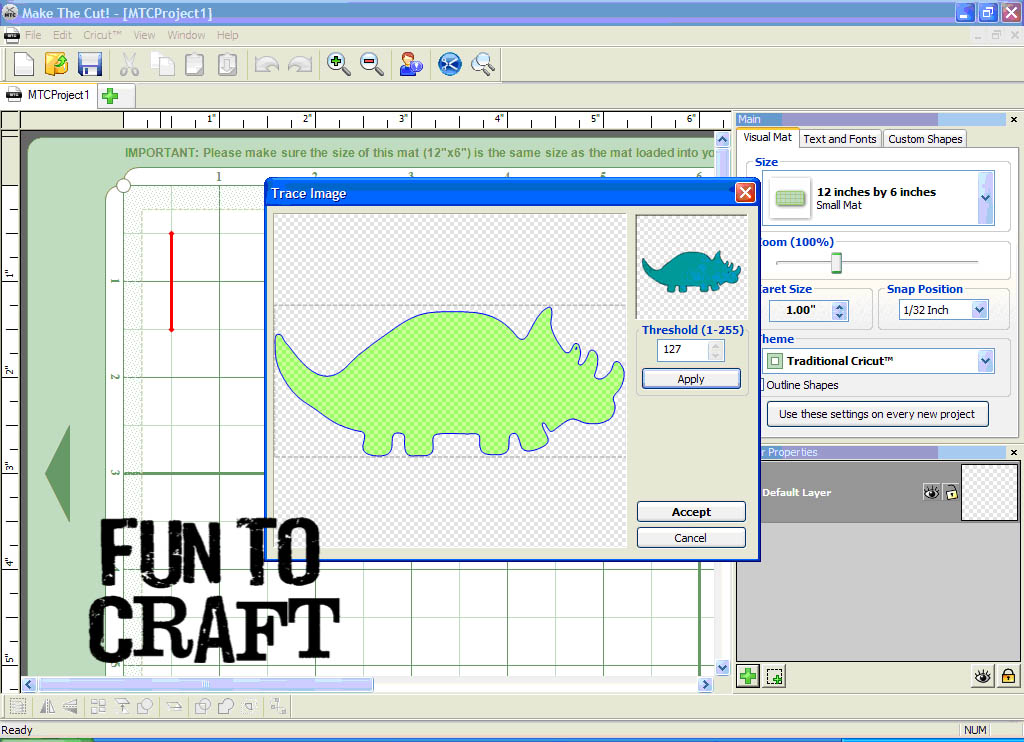 Then I cut it out with my Cricut.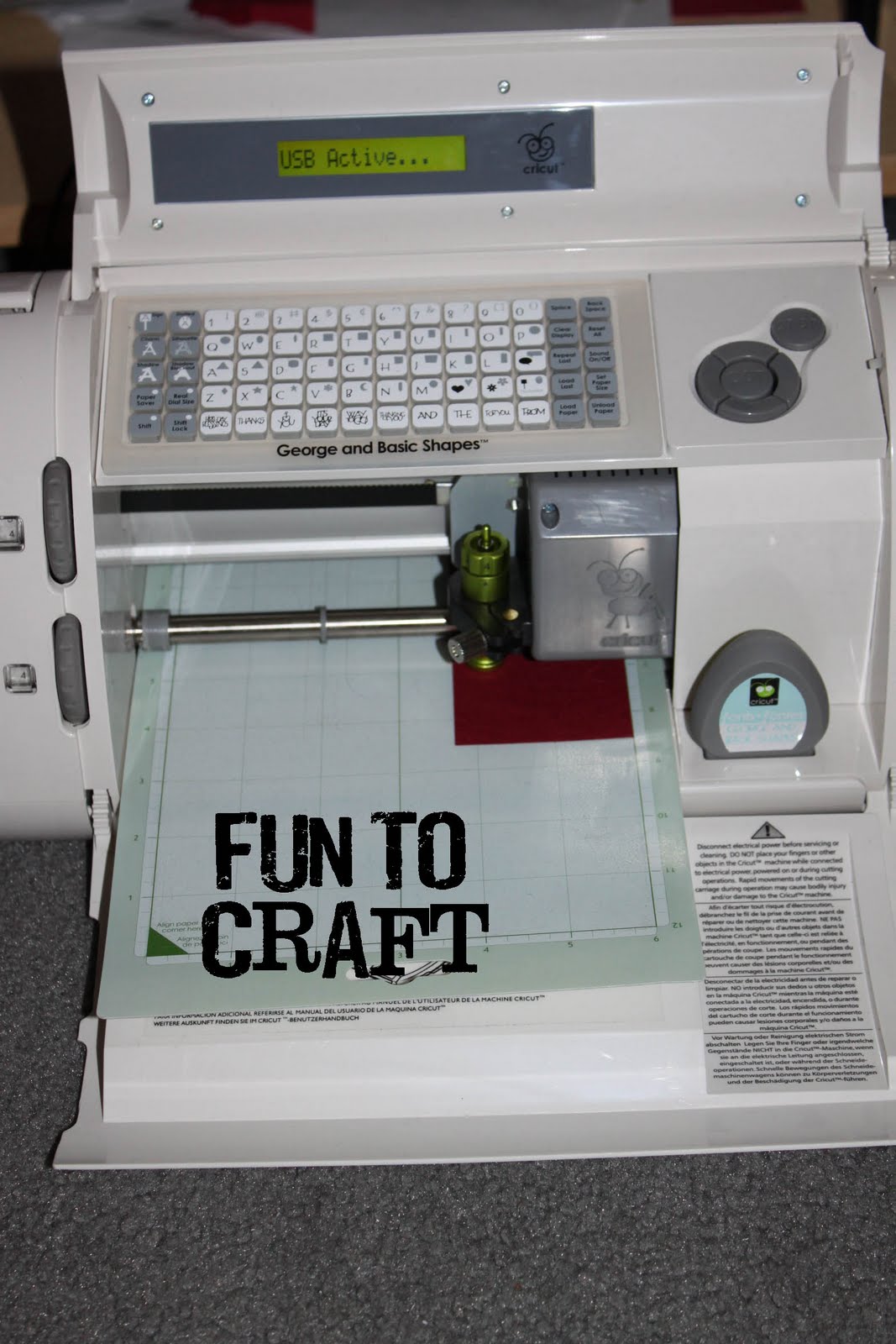 I took off the scrap of paper to reveal my cute little dino ready to be placed on the hat.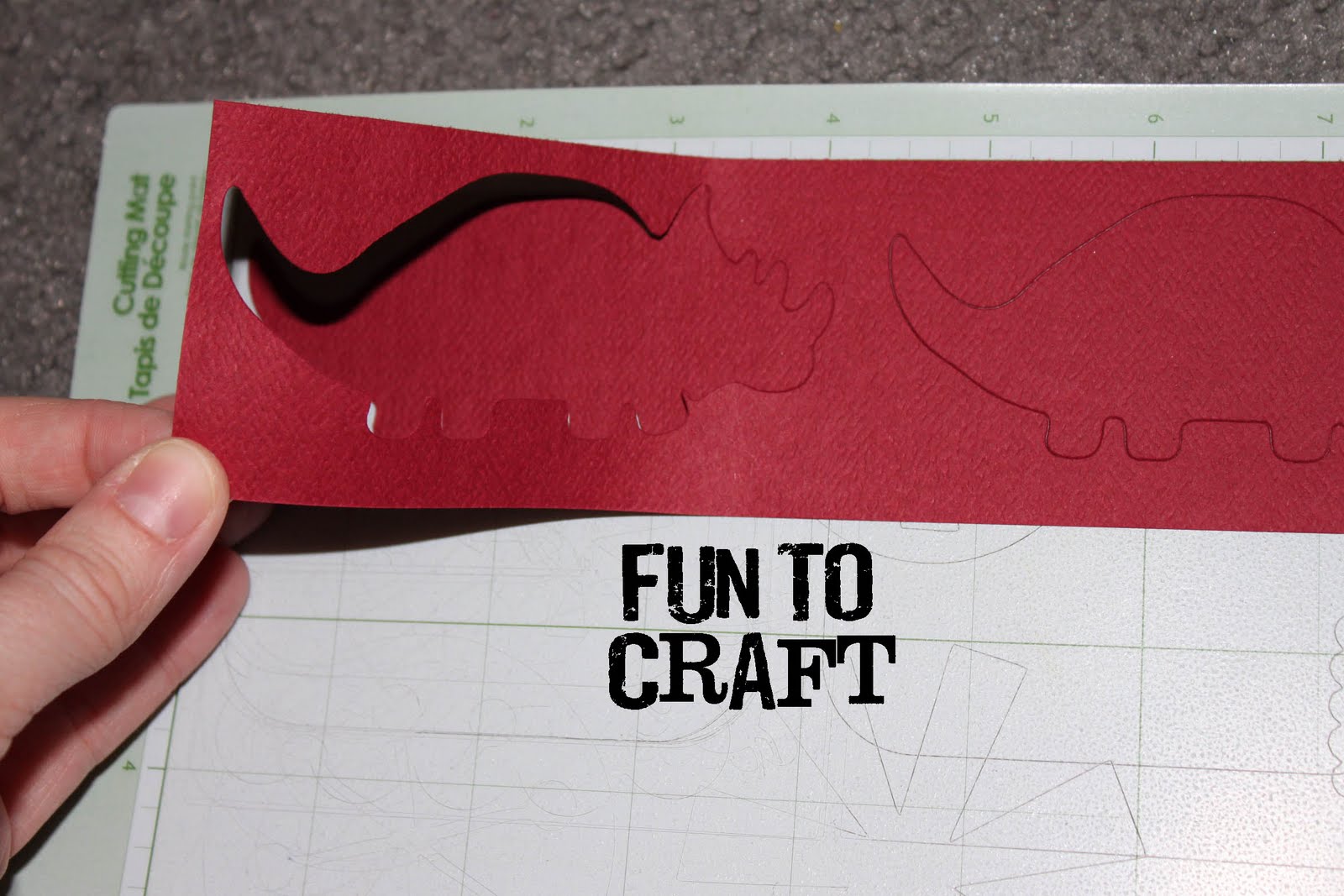 I used spray adhesive on the back of that and stuck it on like so. I decided it needed something a bit more birthday-ish too.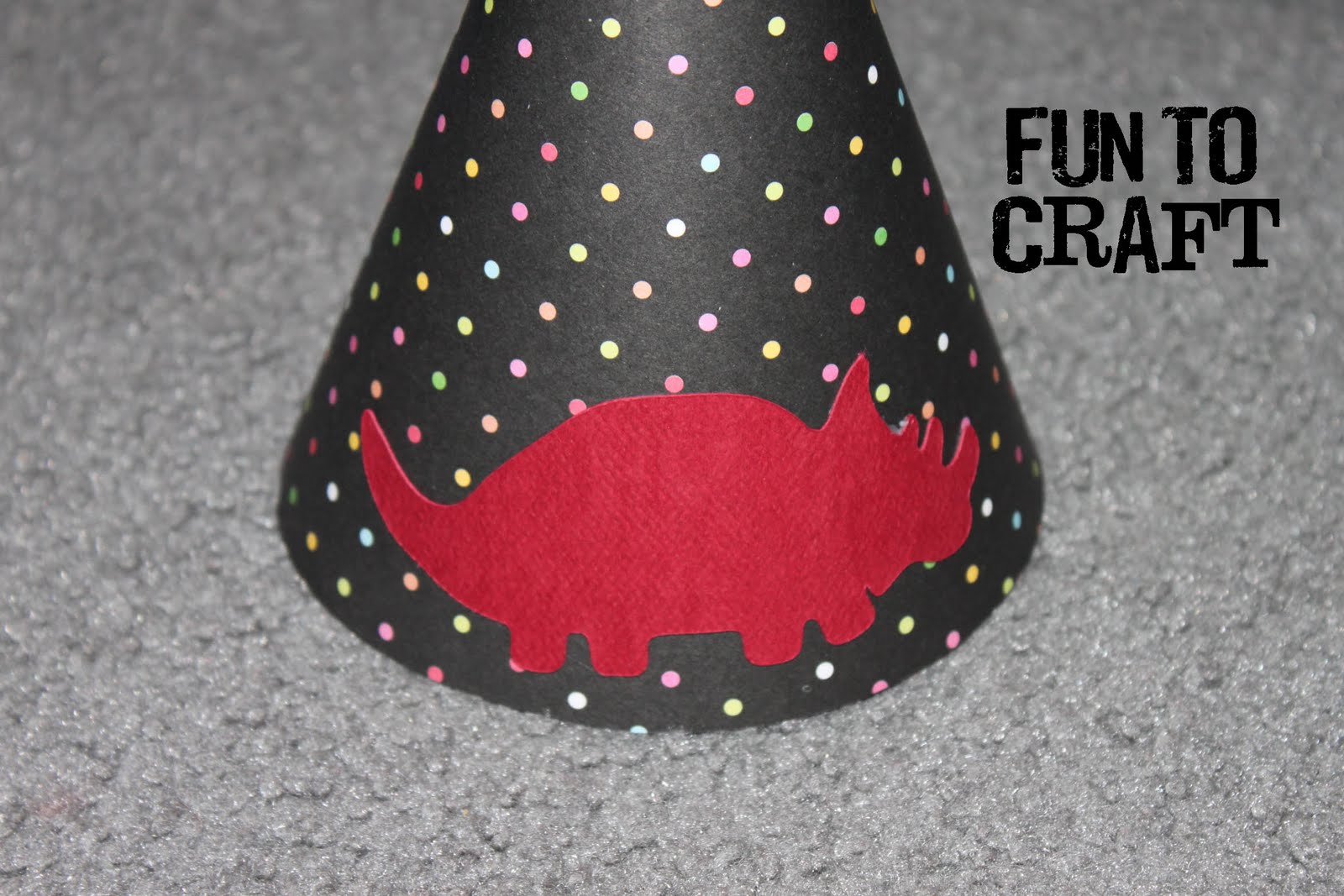 I grabbed some curling ribbon and added it to the top. I just got lazy and taped it inside in the pointy part. And like that, we go from Spongebob to Dinosaurs. I can't wait to see what Hudson thinks of it!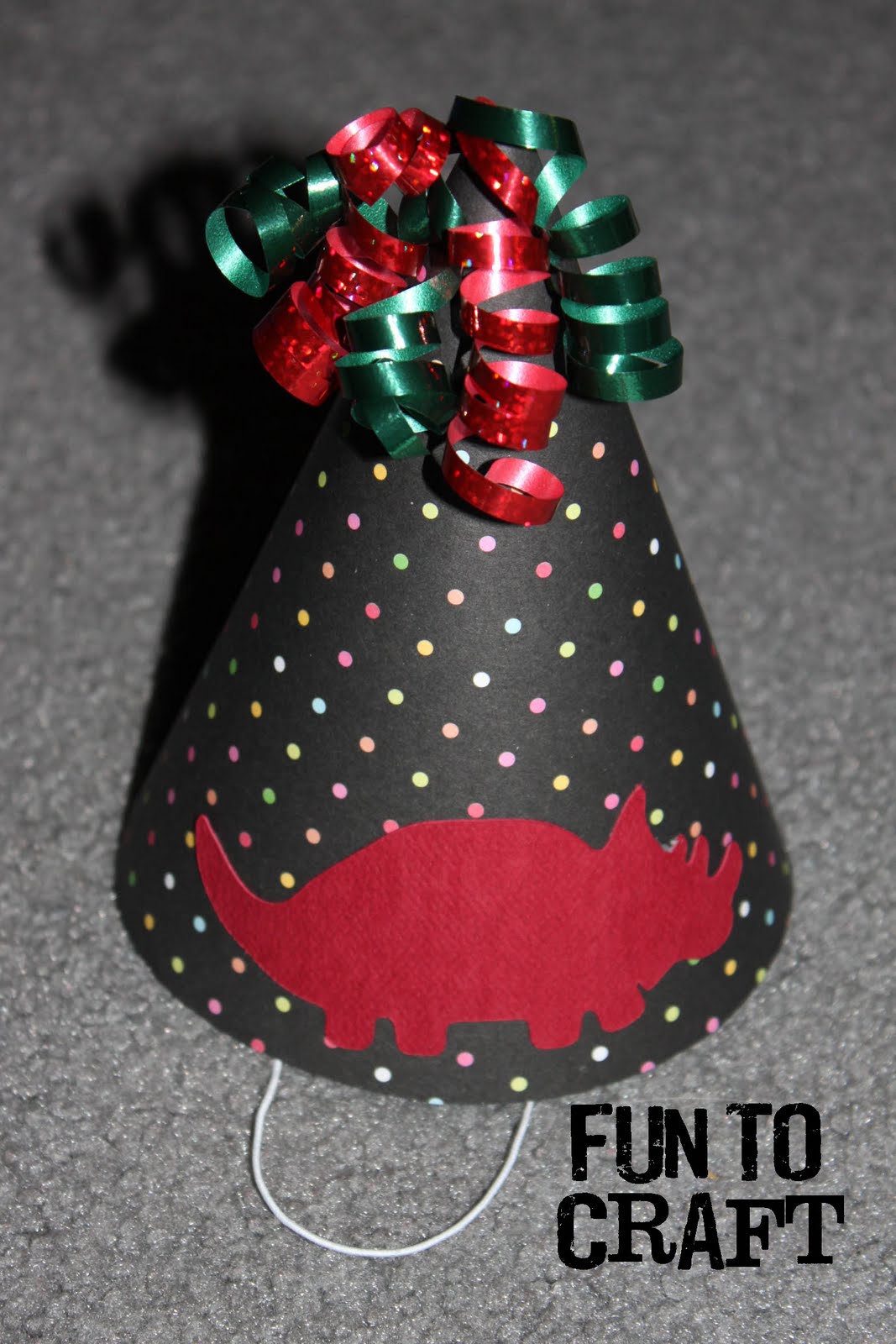 This is just a sampling of what you can see at Fun to Craft. So stop by and join in the fun with me. I even have a linky party on Fridays.
Thanks again to Angie for having me here today. It's been a blast!
~*~*~*~*~*~*~*~*~*~*~*~*~*~
Now how smart is that?? (Makes me want a Cricut even more though….) I think that is going to be one FAB party!! Thanks so much Stacey for swappin' blogs! Y'all be sure to follow Stacey's blog cause has terrific ideas and tutorials — you won't be sorry! And anyone that loves Diet Dr Pepper is okay in my book!