I am so glad Meg from
A Little Knick Knack
agreed to blog swap with me! Head on over there and check out my post. In the meantime, Meg — take it over!
~*~*~*~*~*~*~*~*~*~*~*~
Hello All! It's Meg, from
A Little Knick Knack
AGAIN

! Angie graciiously agreed to do a blog swap with me and then I ambushed her with a need for some assistance on her
What Would You Do With It Wednesday
! So, you get to see me twice this week. I have one word for that….Awesome. 😉
Anyway, I've been seeing a ton of Monogram letters in blogland lately. And the more I saw them….the more I had to have one for myself!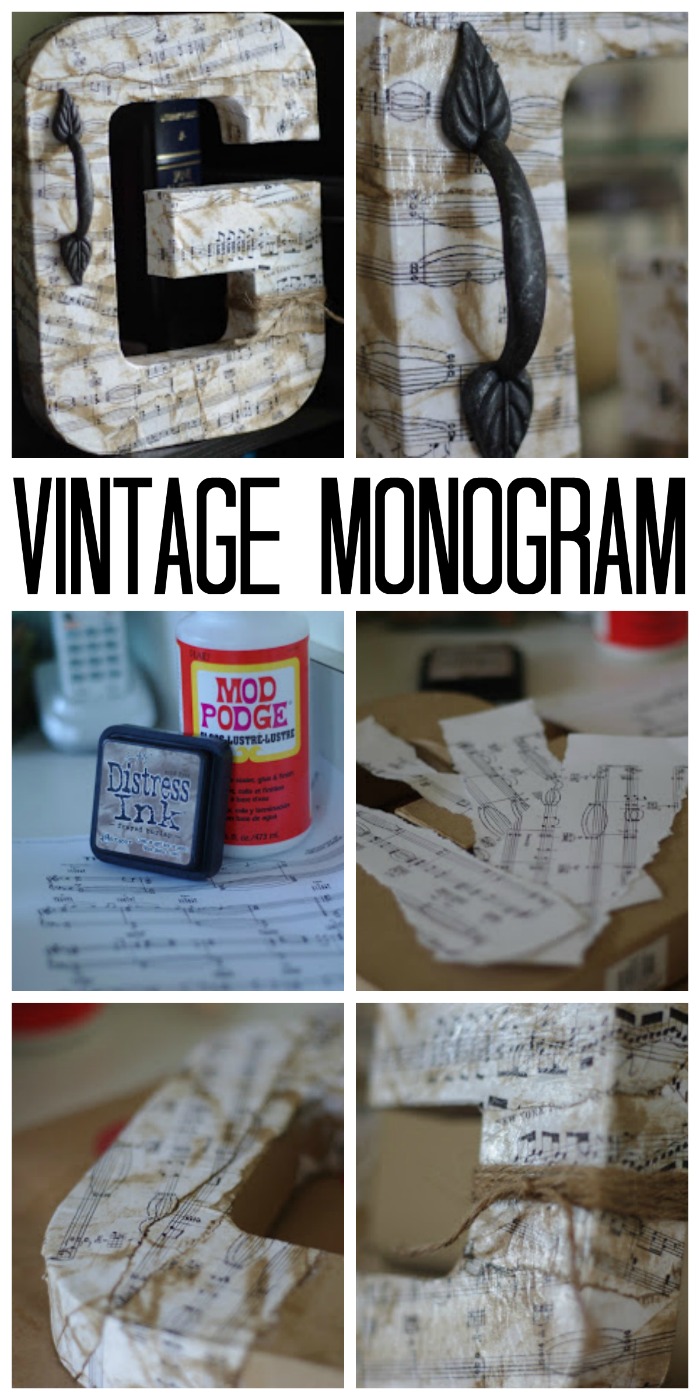 Using a 40% off coupon for JoAnn's, I purchased a 'G' for about $4. Did ya'll know I used to play the piano? Well, I did! Too bad once I left high school, I did not have a piano close to practice on and I still do not have one now! Although the knowledge has pretty much left me, the love of piano and all things music still exists in my little heart. (I also enjoy literature….poetry….ahem).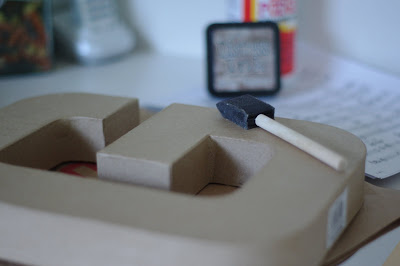 Anyway, I found some sheet music online and printed it out on regular paper. I wanted to try tea-dying but found my methods were slightly…wrong. Well, completely wrong. So, I resorted to my trusty distressing ink. Love that stuff.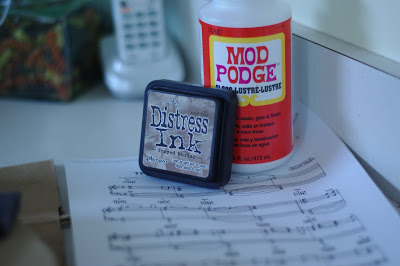 I tore up the sheets of music and used my distressing ink and then crumpled them up into a ball to help give them that worn feeling.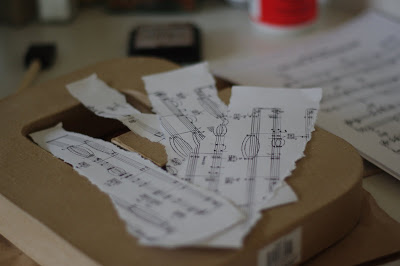 And then, I glued!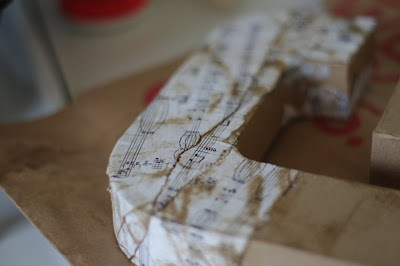 It was really fun. I think it turned out pretty well. What do you think? All nice and shiny…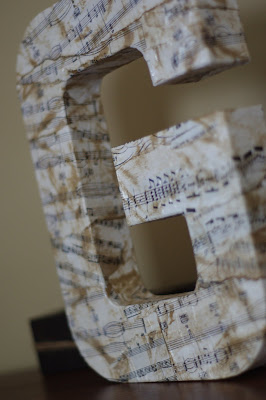 Then, I thought it might be fun to add some

more

to my little monogram….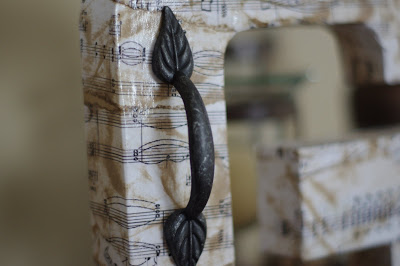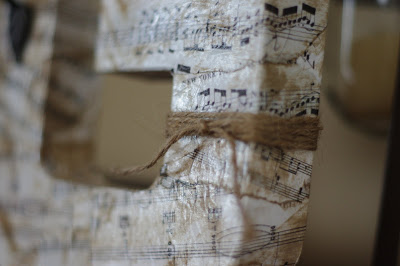 And I think I really like it!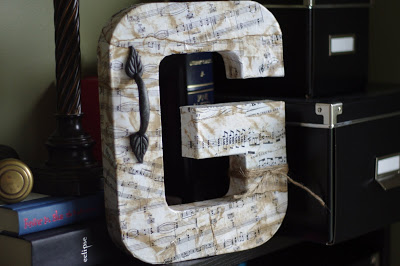 And there you go….a monogram. The End.
Thanks for swapping with me, Angie! Have a great weekend ya'll!