I promised yesterday when I made the burlap and ribbon pillows that I would do something similar with no sewing. So here ya are….burlap and ribbon candle wraps. These are perfect for your rustic home decor and can be made in minutes. That is a project that I love!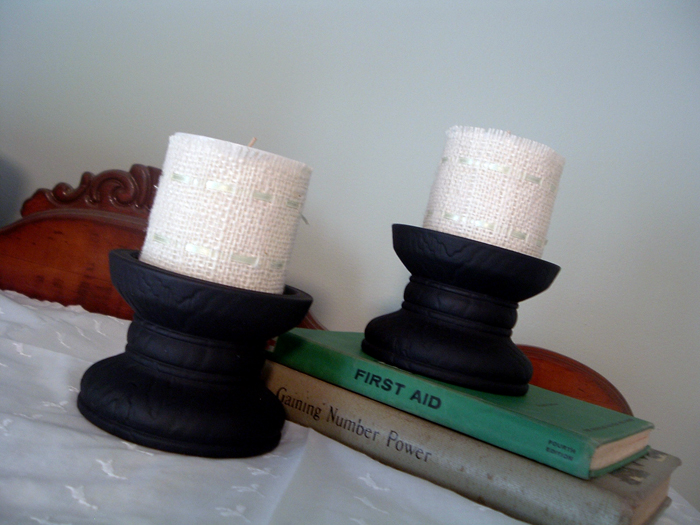 Now believe it or not…those candle holders used to look like the image below. I picked them up from the thrift store because I loved the shape. But they badly needed some paint.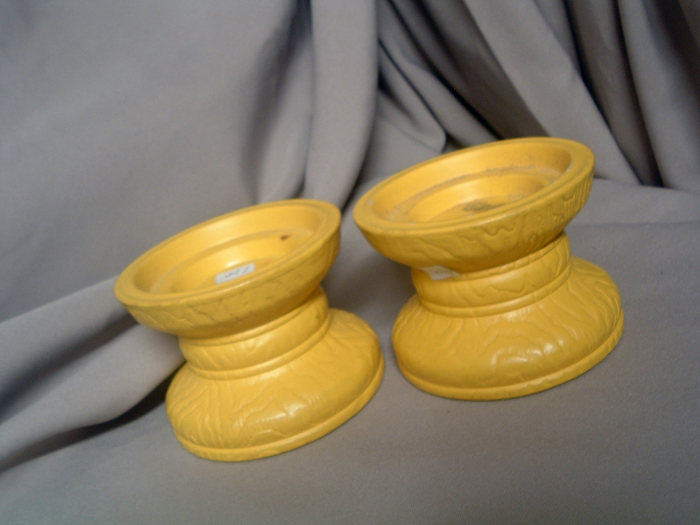 Some black spray paint fixed them right up….better already right? Now it is time to get started on those candle wraps.
You will need some burlap and ribbon for the candle wraps. I used a cream colored burlap in this case but you can use any you have on hand. Pick the ribbon color that will match your home decor. You can use any width ribbon that you like. Cut your burlap to the height of your candle and enough length to go almost all the way around the candle.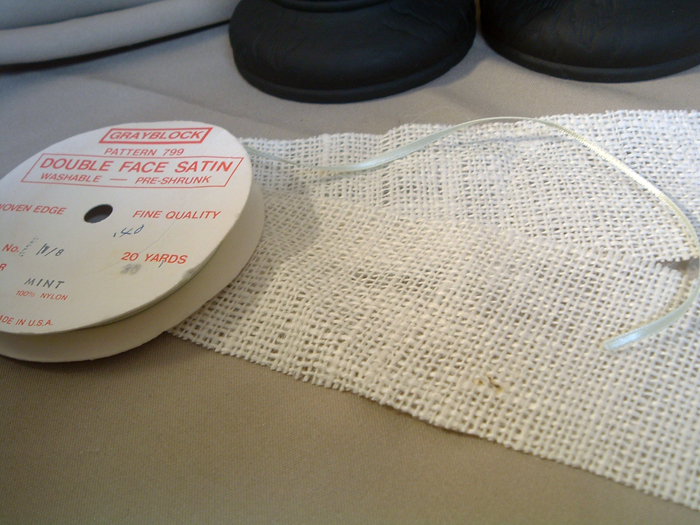 I removed a few strings all the way around the cut edge to give it a shabby look.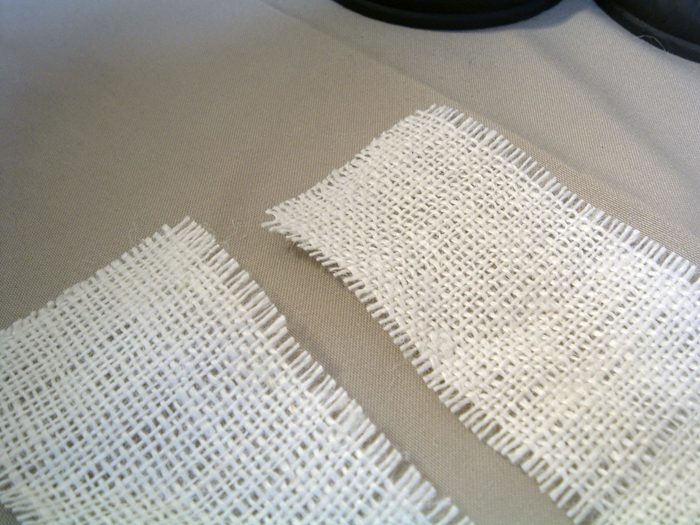 Then remove enough strings for the width of your ribbon just like yesterday. I did two rows.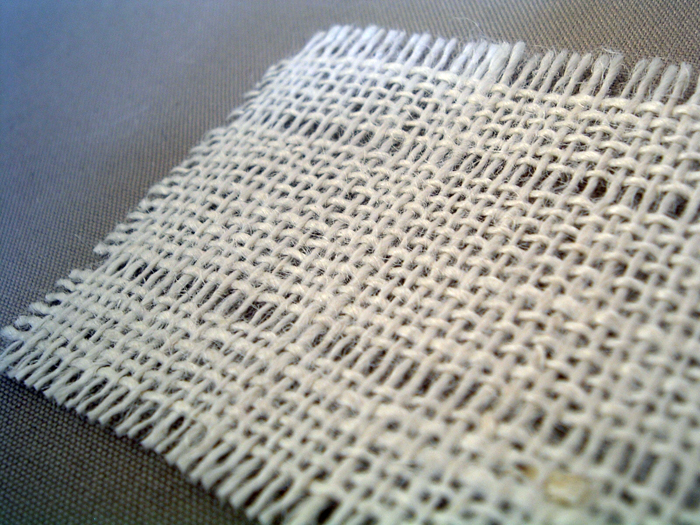 Use that safety pin to help you again and thread your ribbon through. Just keep your threading consistent across the entire thing and with both strands.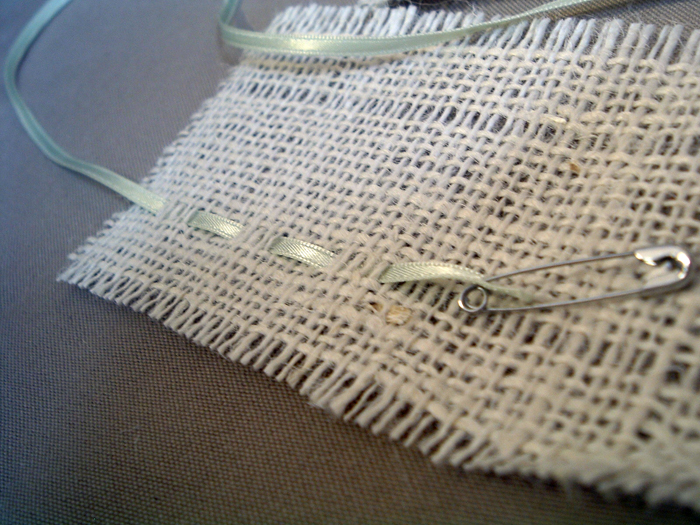 Wrap them around the candle and tie em up. You can turn them this way…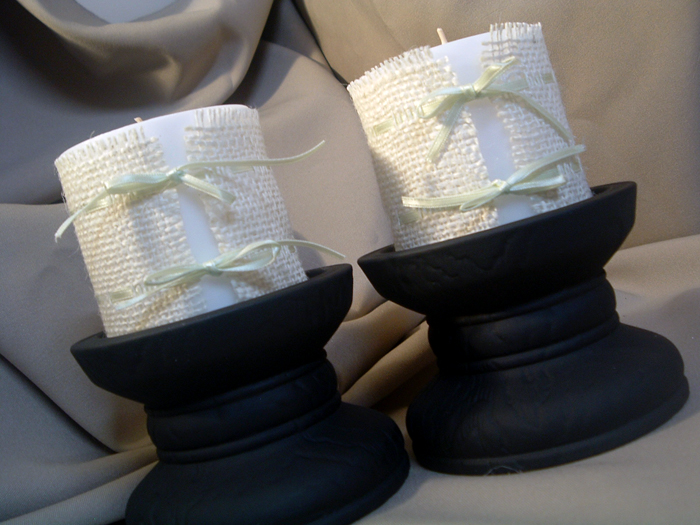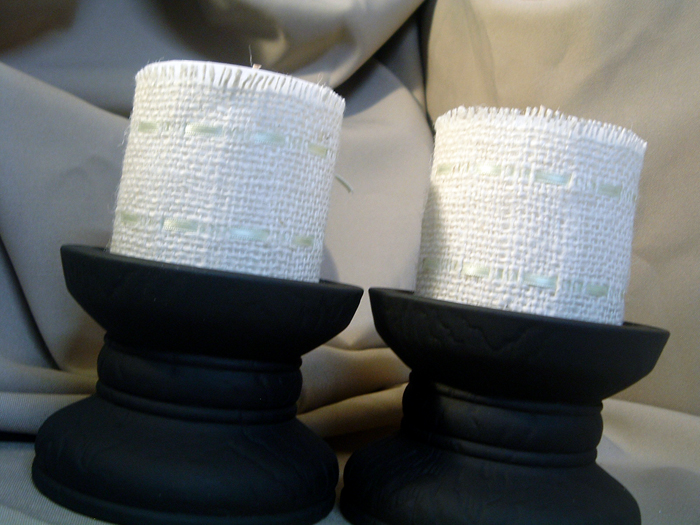 I like this way better but it is up to you. How is that for a no sew project?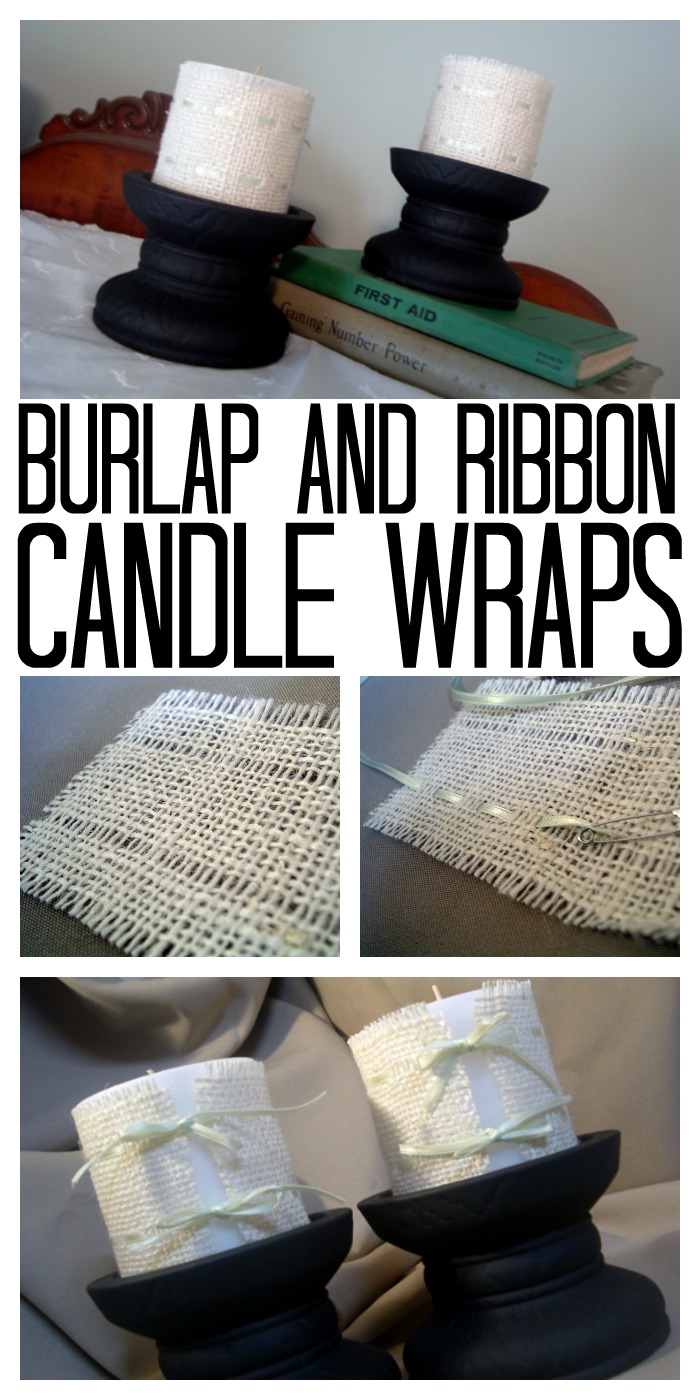 Want more burlap candle wrap ideas? Check out these links for more inspiration: