If you follow me on
Instagram
, you know that I went to the Craft and Hobby Association trade show last weekend in California. I tried to share quite a bit over the weekend so you could feel like you were there with me. Of course, it is impossible to share it all there (or here for that matter). I wanted to do a quick (
okay PICTURE HEAVY
) recap of the entire show. The CHA show is wonderful, amazing and at the same time some what exclusive. The show is not open to the public so I am thrilled beyond belief to be able to attend. Hang onto your hats y'all. You are about to be in picture overload.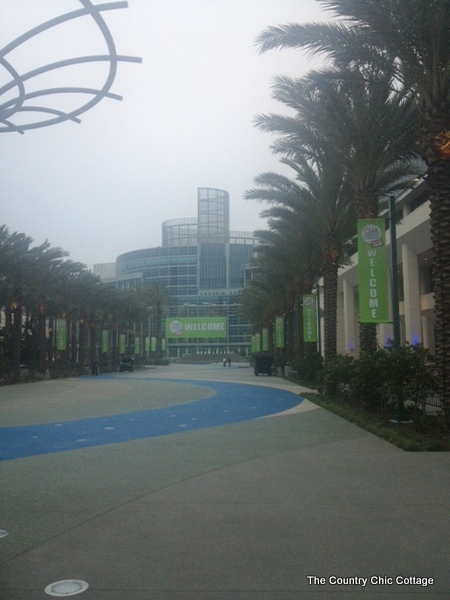 First of all I would be lying if I said the show was all work and no play. I got to meet some other amazing and talented bloggers in person. We hung out, we chatted, we ate, and we had an amazing time. Picture below is from left to right:
Viv
,
Jen
, ME,
Carolina
, and
Tauni
. If you met me last weekend, I loved meeting every single one of you in person! I can't list all of the amazing peeps in this post but know it was amazing!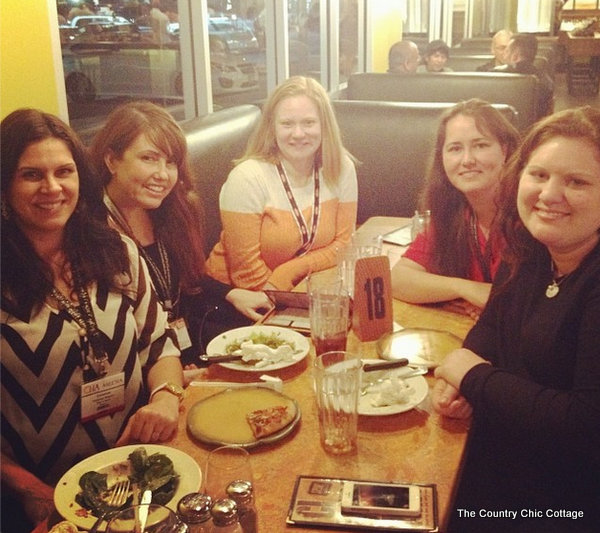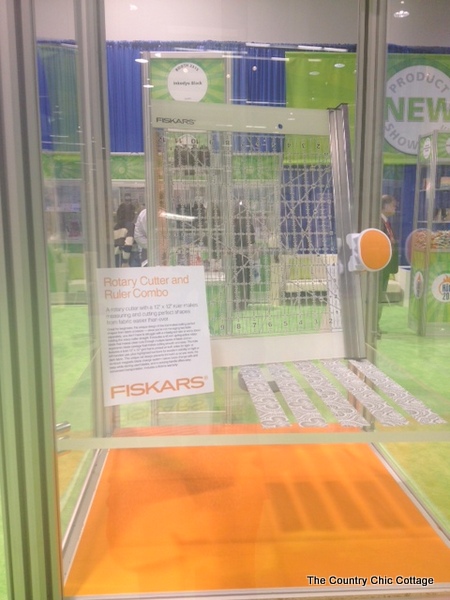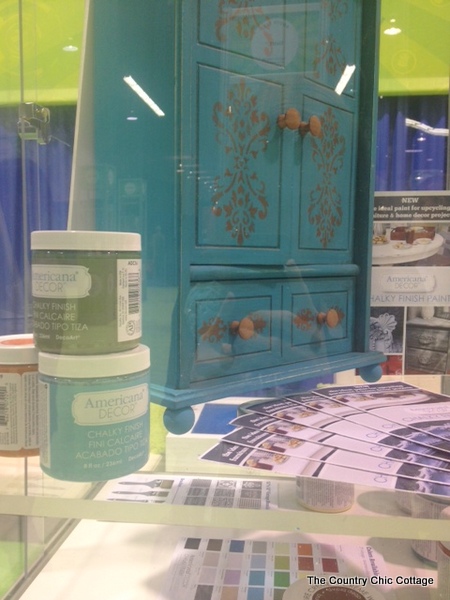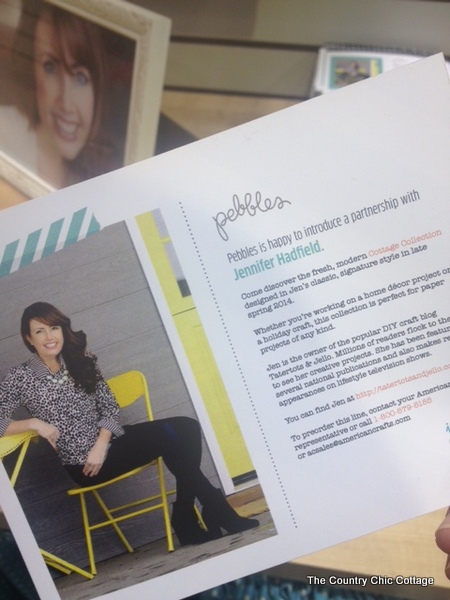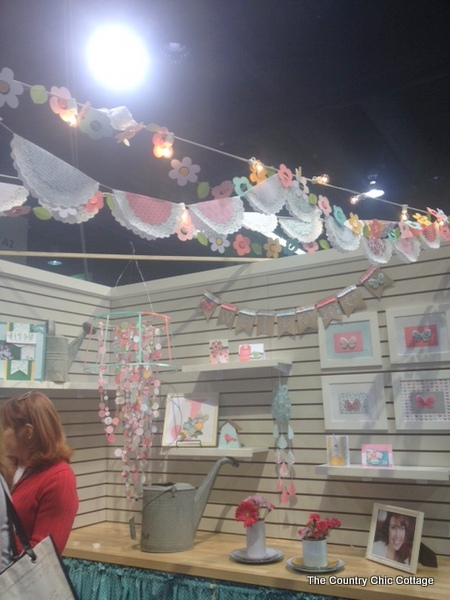 I was also able to meet with great craft brands while at CHA and get the low down on the latest and greatest products. Some of these items are not even available in stores yet but should be soon. I started with Duck Tape and this awesome bus that was actually in the convention center.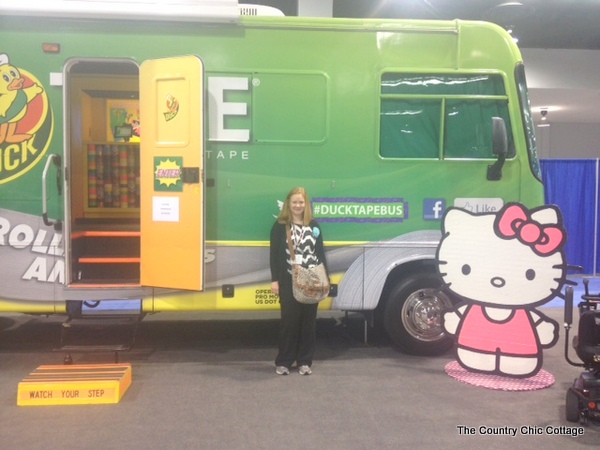 So many options and patterns with Duck Tape it will make you swoon. I got some peeks at some new designs. My fave? See that green with the white pattern in the picture below? Love that! I also got to see in person a dress from the Stuck at Prom promotion. If you have not heard of that, there is a competition every year for high school students to create a dress from Duck Tape. The entries are amazing and awe-inspiring.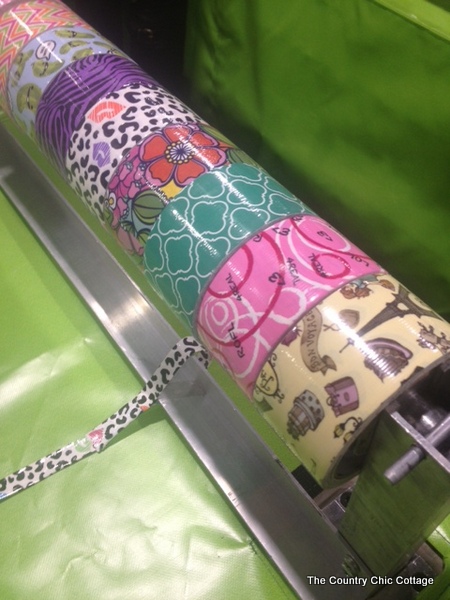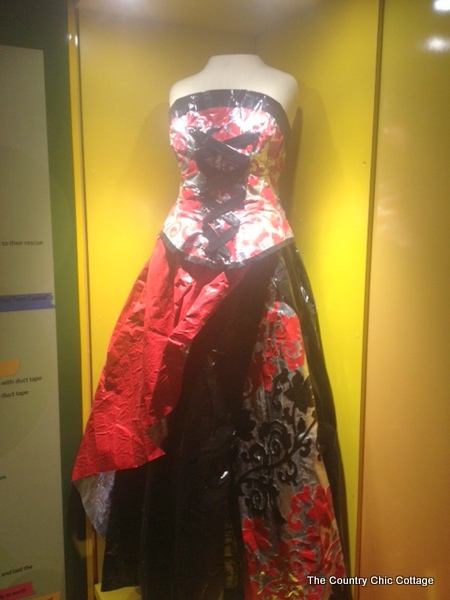 There are some great new products coming out — think about Duck Brand washi, Duck chalkboard laminate, glitter Duck Tape, and more. If I had to narrow it down to my favorite, I have to pick the Duck Fabric. Yep. Self adhesive fabric y'all. Are you dreaming of projects already?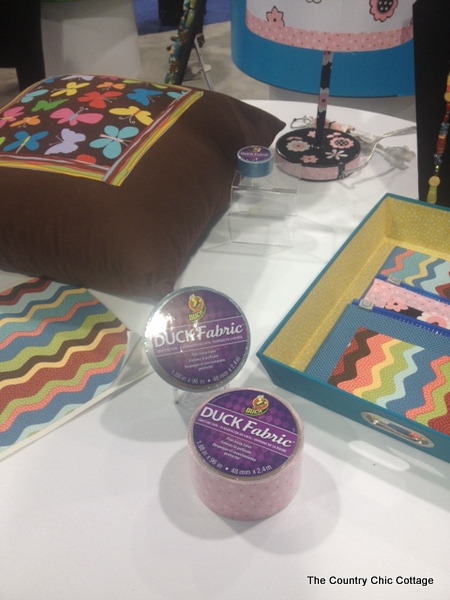 I also had a tour of the May Arts booth scheduled. I love ribbon and any booth that looks like this needs a full on tour right?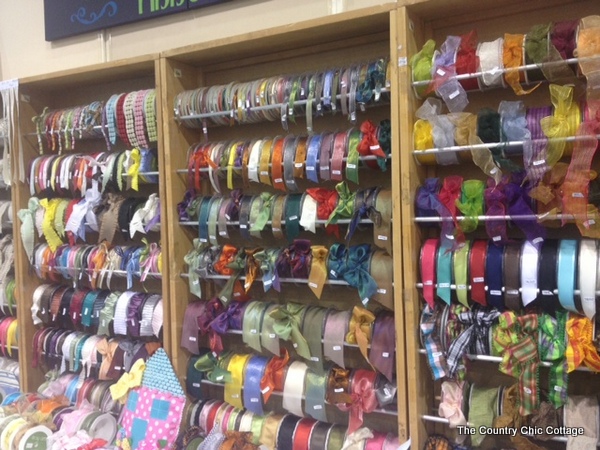 They also have some amazing new products coming out but I choose two favorites. The burlap ribbon is getting a lacy edge and they have a canvas printed ribbon that looks amazing.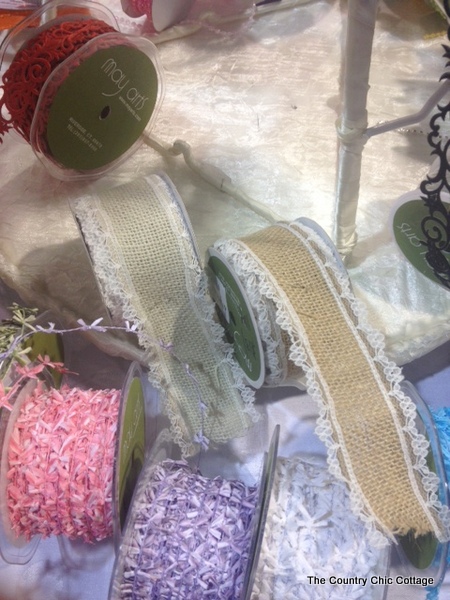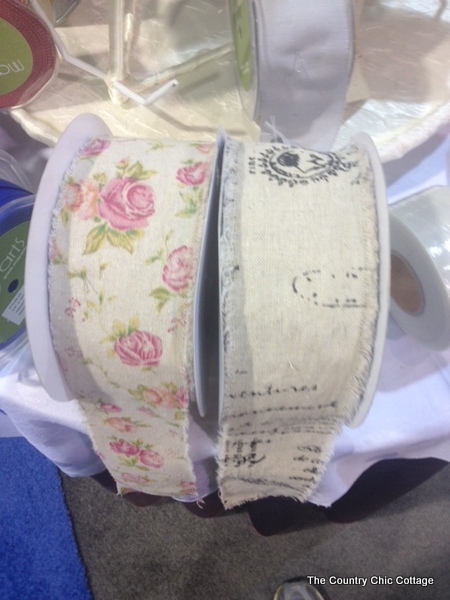 I love my Sizzix so I just had to stop at their booth. They have a new Artist Trading Block die from my friends Eileen Hull and Amy Bowerman.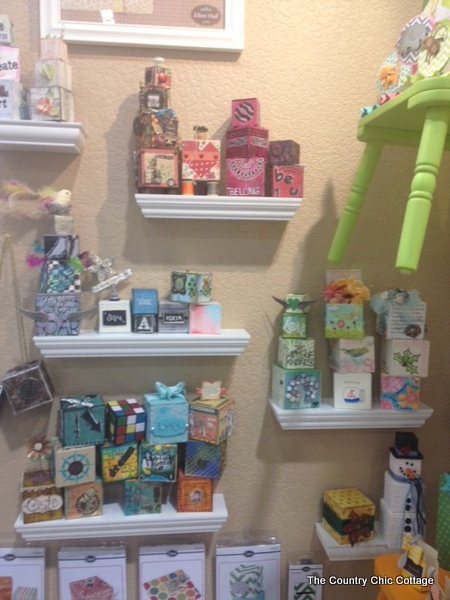 They were kind enough to send the blocks to tons of bloggers and artists and get each one to put their own unique spin on the block. I loved this little robot.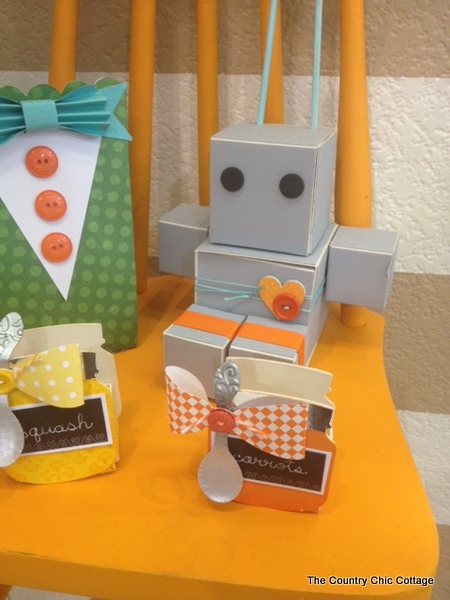 You might just be able to spy a block made by yours truly in the image below. I made a four seasons block with a mason jar for each season.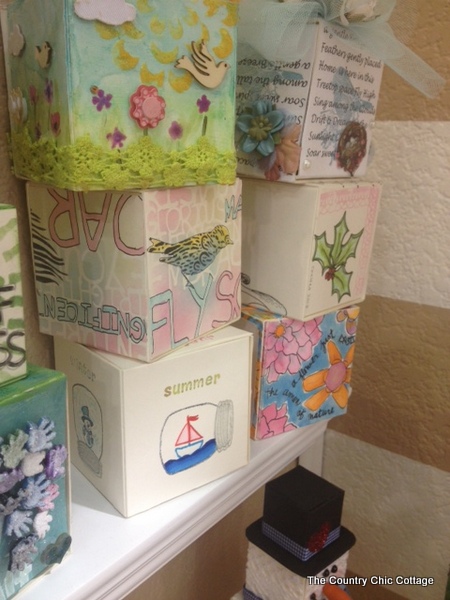 I stuck around and watching Eileen and Amy work for a while. They had a wonderful demo with even more artist blocks displayed.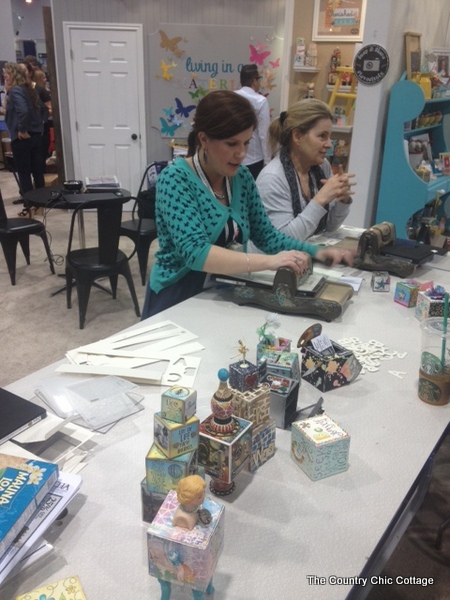 If I had to pick a favorite block out of every one there….this little stove! I love!!! This one is by Amy and is amazing! Please ignore my finger in the picture….grrr…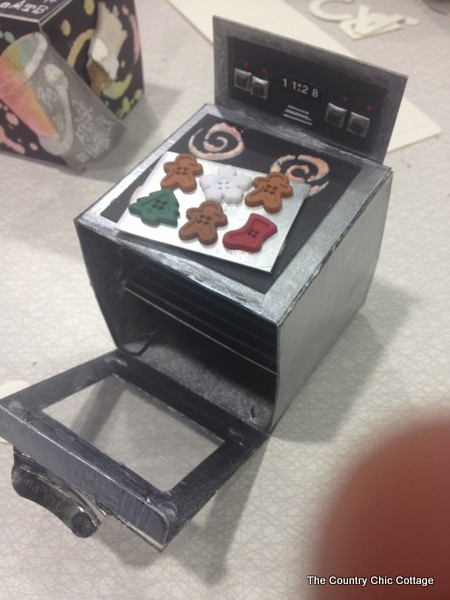 I snapped a few more pictures of their booth just to remind myself what dies are now on my wishlist. Eileen is also planning a US tour with her vintage camper where she may just stop at a craft store near you to do a demo. Follow along on her blog for more information!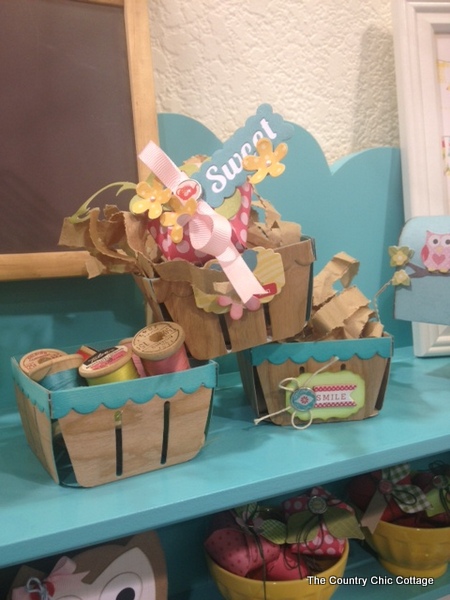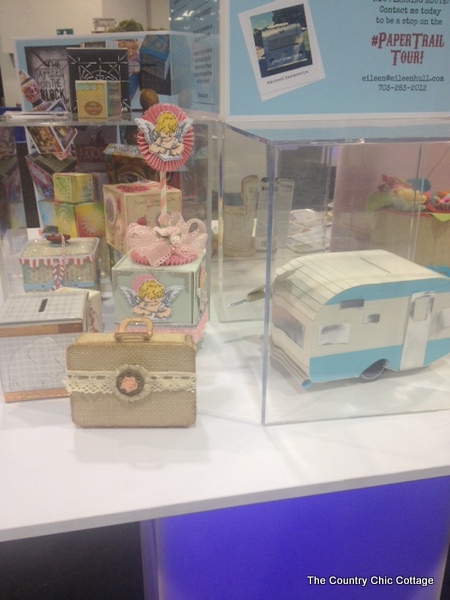 I also had an amazing opportunity to demo at the DecoArt booth during the two days I was at the show. Don't you just love seeing your name in print?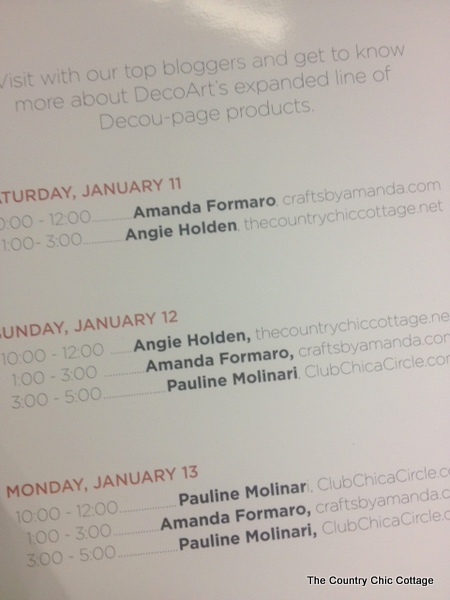 I was showing off the new Americana Decoupage line. I did some embroidery hoop art day 1 that I designed and then some decoupage on a hanger day 2. Y'all stay tuned next week and I will give you full instructions for the embroidery hoop art.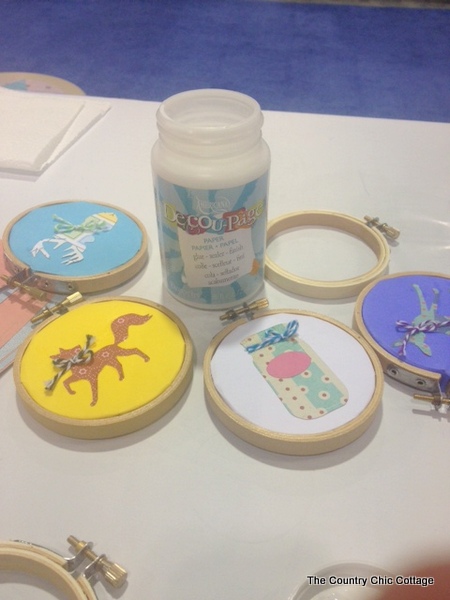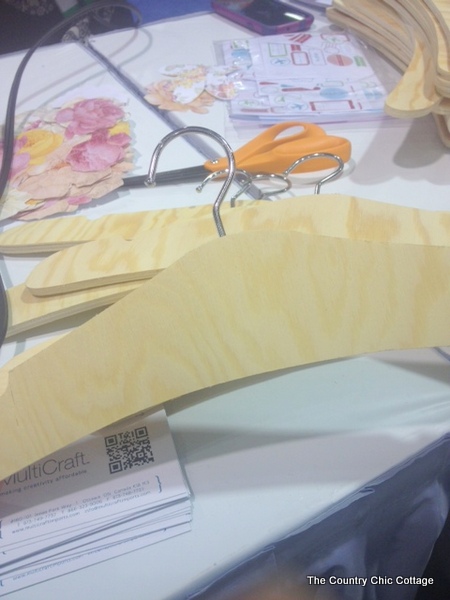 I had an amazing time showing off decoupage and just talking to people who stopped at the make and take. See I look like I am having the time of my life right?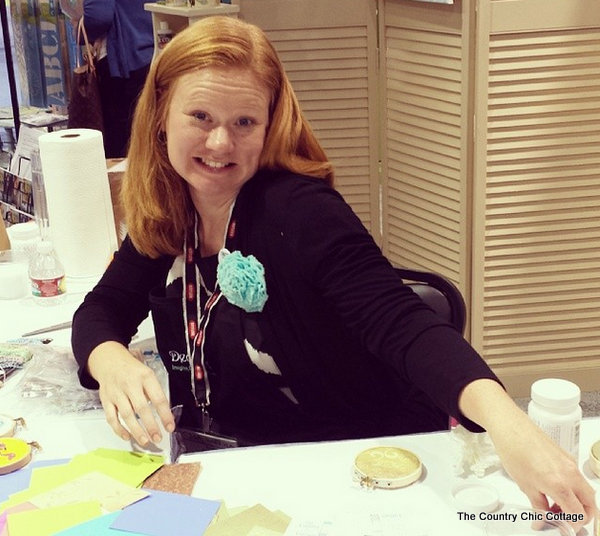 DecoArt also had some amazing displays of crafts made by various designers. I will also show you the project I had at the DecoArt booth sometime next week.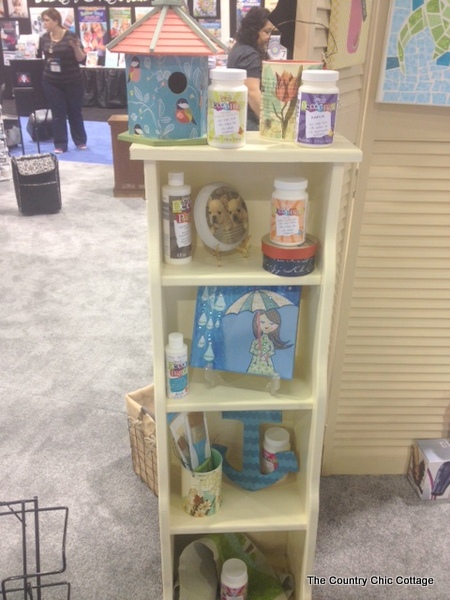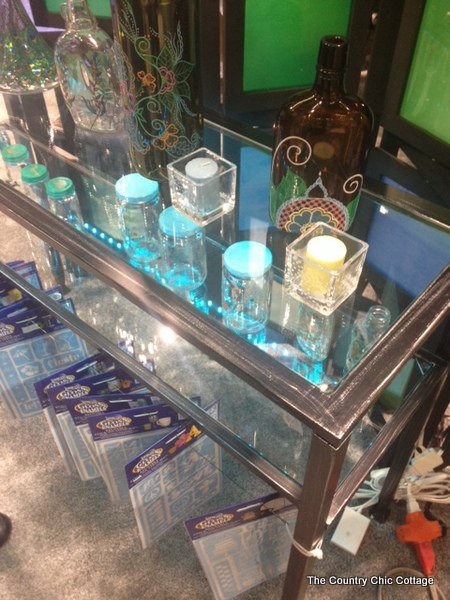 The talk of the show was the Brother Cut and Scan. Number one you can scan your own drawings and it will cut a variety of materials to that shape. Number two they had examples of it cutting everything from tissue paper to leather in their booth. I had a tour of the booth from Project Runway winner Anthony Ryan. Of course I had my eyes shut in the picture I took with him…sigh. I think this machine will revolutionize the industry for electronic cutting machines.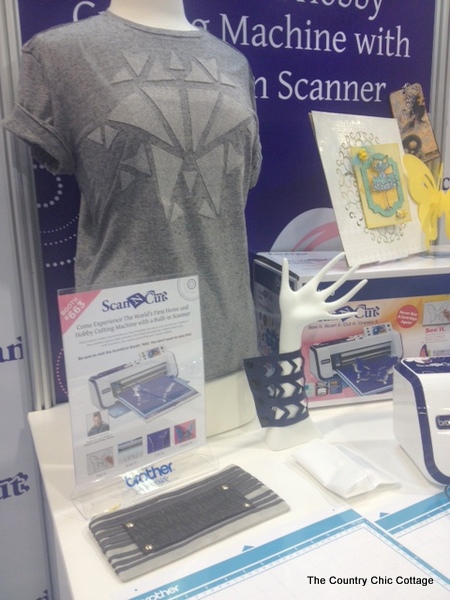 One booth that I always enjoy is the
I Love to Create
booth. They always have amazing displays and tons of eye candy. Plus they had Rupert from Survivor doing demos both days I was at the show. I love that show y'all.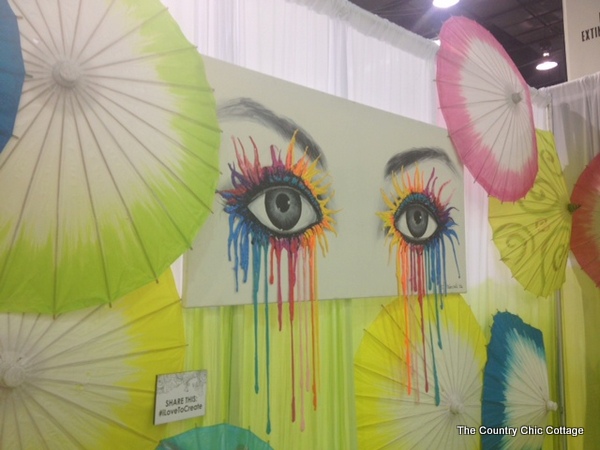 Again from I Love to Create was this large "glue bottle" sphere. Amazing right?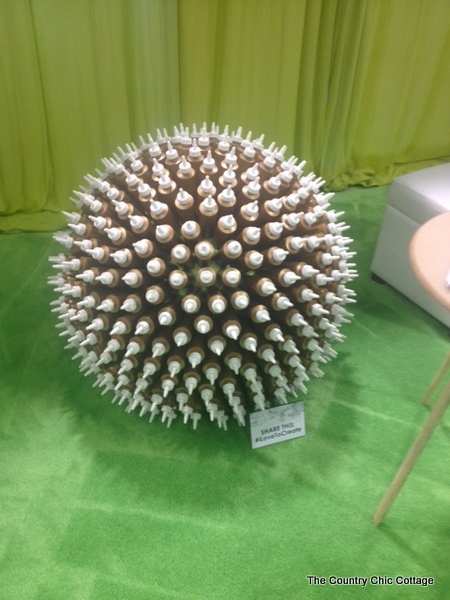 I also visited with Floracraft one morning for breakfast. They had a booth full of blogger projects and blogger faces. I always LOVE when a brand appreciates what I do.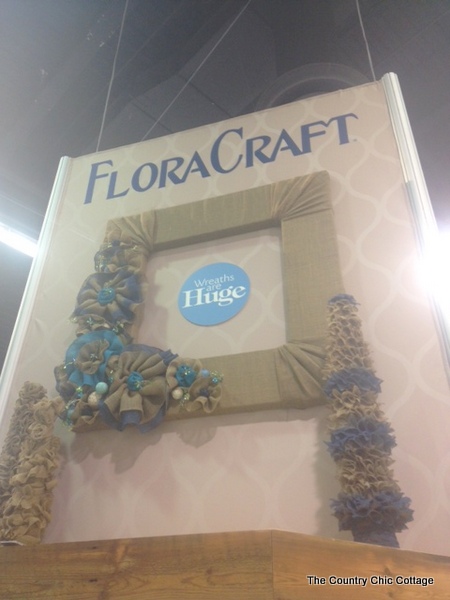 I got another finger in the pic but I was most impressed with their new products. Burlap ribbon in colors and prints. Faux succulents that look amazing up close. Look for this and more from them in a store near you.
I am also on the design team currently for Buttons Galore and More. Their booth was decorated with amazing flowers and buttons.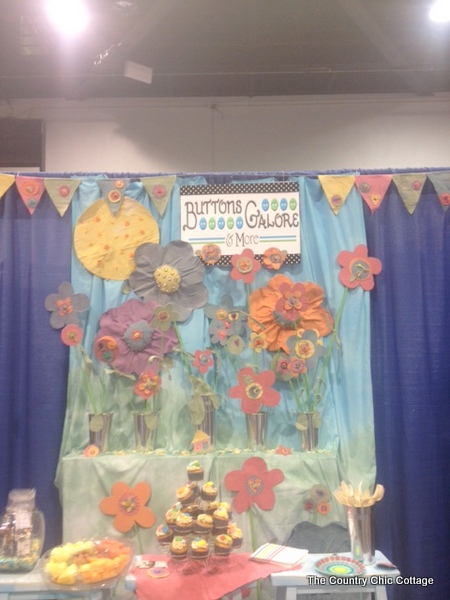 Plus any booth that gives me a button cupcake is on my "A" list. My personal fave of their products is still the Laura Kelly button line. Look out for some really cool crafting kits from them in the near future as well.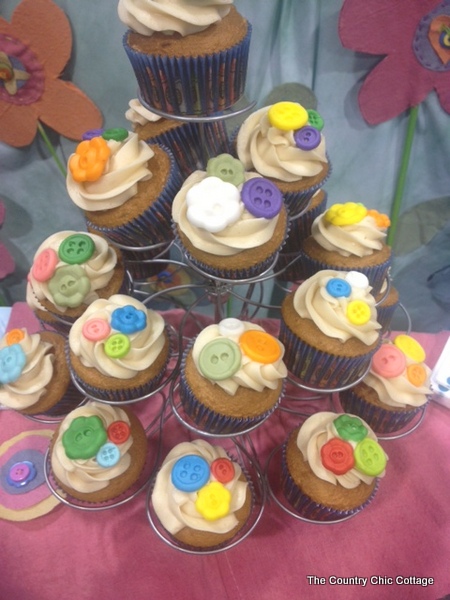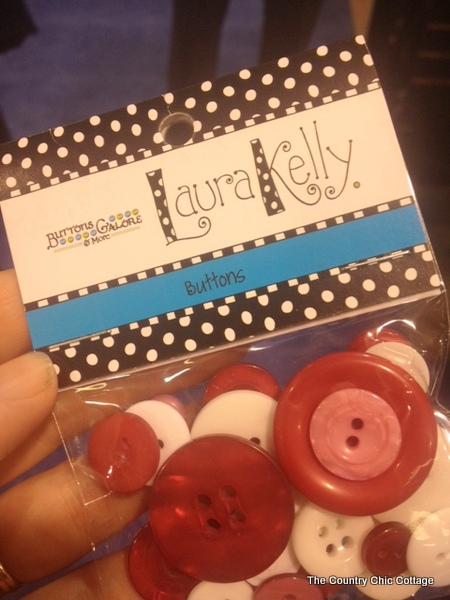 I stopped in the Maya Road and they were kind enough to show me around their booth. A few of my favorites from them include that measuring tape ribbon and vintage lace tape.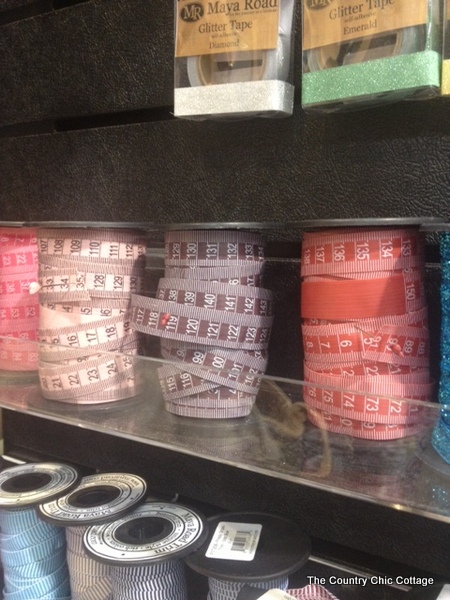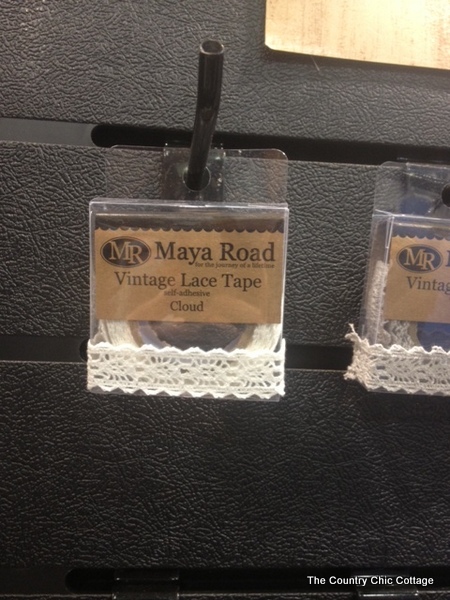 One thing that always amazes me at CHA is just how many companies there are that produce craft supplies. I always stumble onto a company I have not heard of before and this year was no exception. I swear y'all I have been living under a rock. The products from the 7 Gypsies booth blew me away. I could see everyone of them in my home or craft room. Put my name down for one of each! The papers and scrapbooking supplies were amazing but they also had fabulous wood printers trays.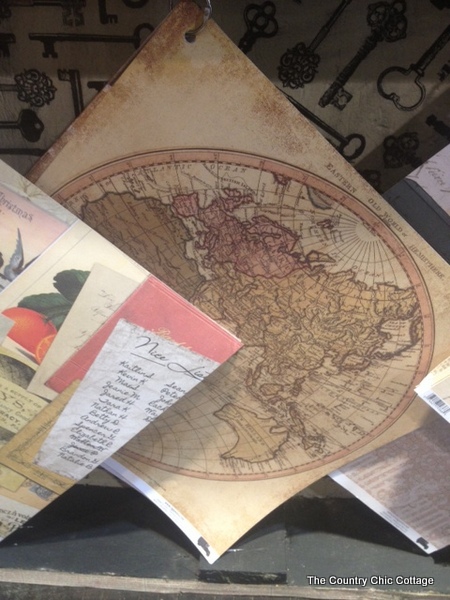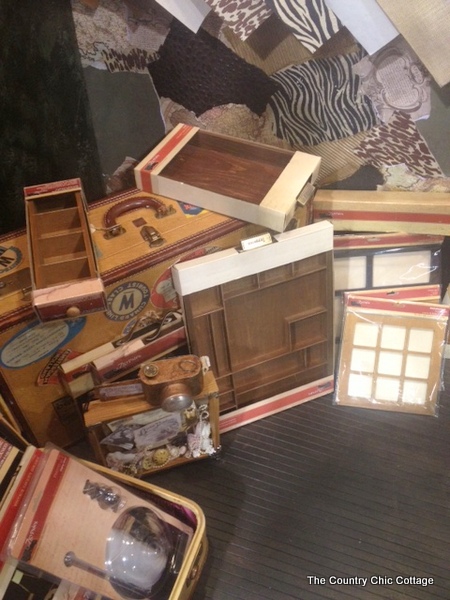 Canvas Corp is another booth I love to drop by to see what is new. Burlap, canvas, and more! Just what this girl loves to see.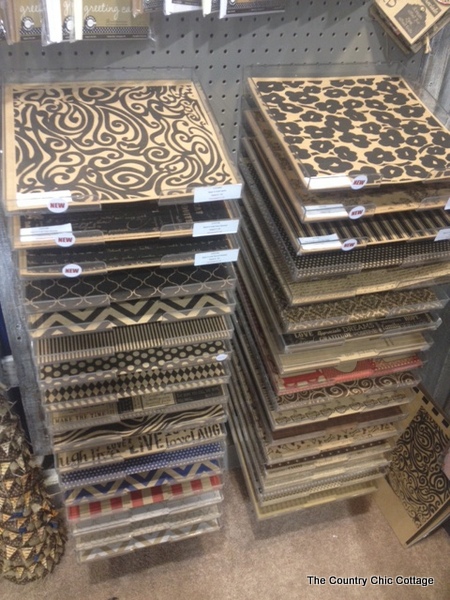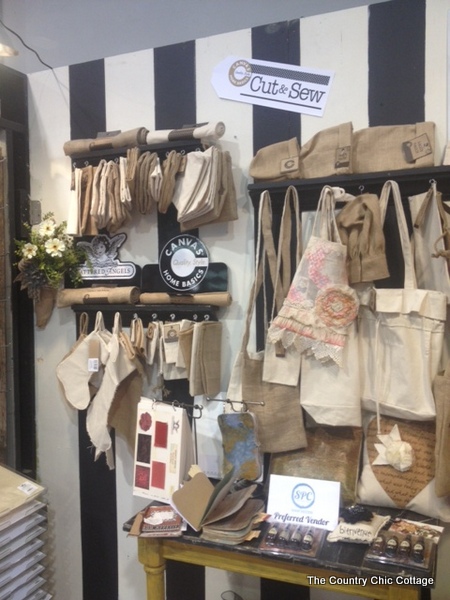 Next up was fabulous creations at the Krylon booth. Any booth with an amazing mason jar craft is one for me. They showed me their new shimmer paint which I was excited about. They also had some metallic leafing pens that I loved. I received a sample so look out for more on that soon.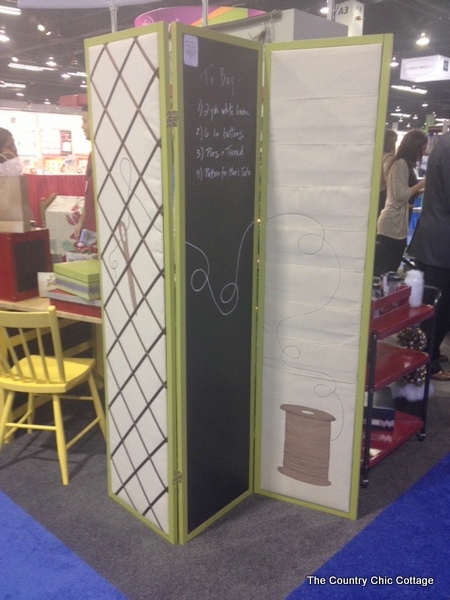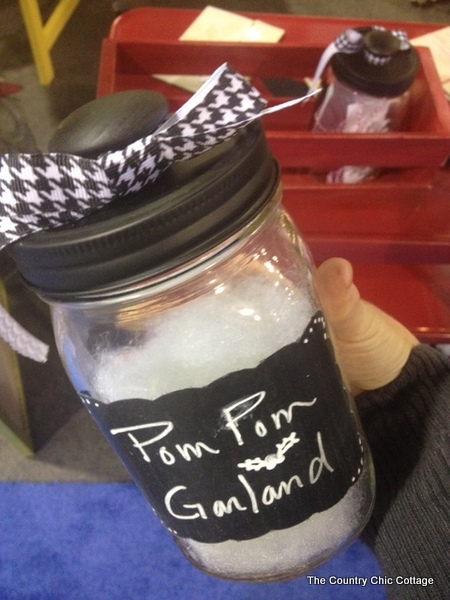 They are also using their ColorMaster line on fabric. I had no idea y'all. Spray paint is actually really soft on fabric. They had shirts, pants, the tablecloth below, and more displayed. I touched,
felt
, and rubbed on most all of them. Super, super soft. I want to dive into a project with that as well soon.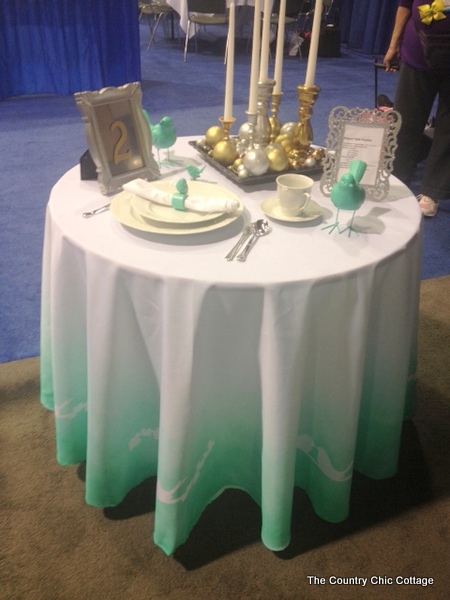 Sometimes a display will just stop you in your tracks when walking the show floor. This patterned felt from Camelot Fabrics did that for me. This is definitely the prettiest felt I have ever seen…ever. I love.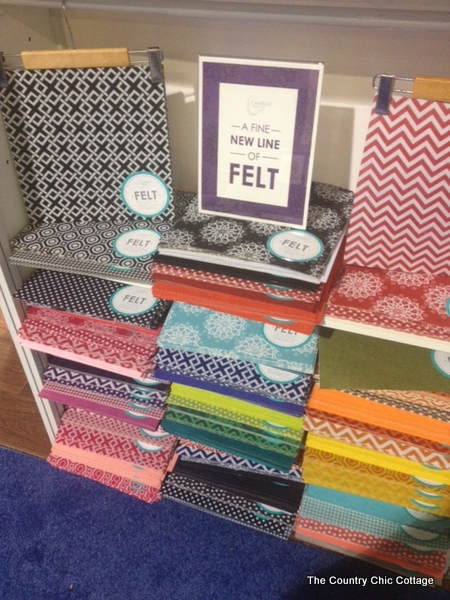 Amazing new products were at CHA as well. The 3Doodler pen was being demonstrated at the Darice booth. You can watch a full video of it in action here.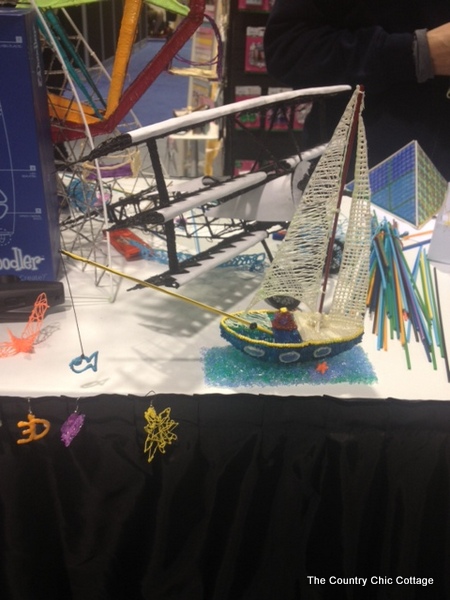 This is only a small fraction of the awesome items I spied at CHA. Head on over to
my Instagram page
for even more pictures from the show. I had an amazing time and I hope this helps give you a glimpse into the industry trade show. Stay tuned next week for my CHA project tutorials.