Imagine if you could never forget to change your air filters again! It is possible with this home delivery option! Get filters to your door on a schedule!
You know the scenario. You realize it is time to change the filter on your central unit. You go to grab a filter. There are none. Yes you forgot. Again.
Fast forward. You are in the store and have filters on your list. You head down the aisle. Now what was the size again? 24 something? Maybe it is 25? Why do there have to be so many options!?!?!
Finally. Success! You have the air filter in your hand and open up the cover. Oh my goodness. That is disgusting. When was the last time you changed this? It looks like an entire year's worth of dust is now contained in one flimsy filter. Can air even get through this thing?
I am willing to bet that you can see yourself in one of these scenarios (or even all three!) We have all been there. Do any of you remember to change your air filters regularly? Or do you occasionally (possibly more than occasionally) fail at the task? Well now you do not ever have to remember again! Sound too good to be true? It isn't!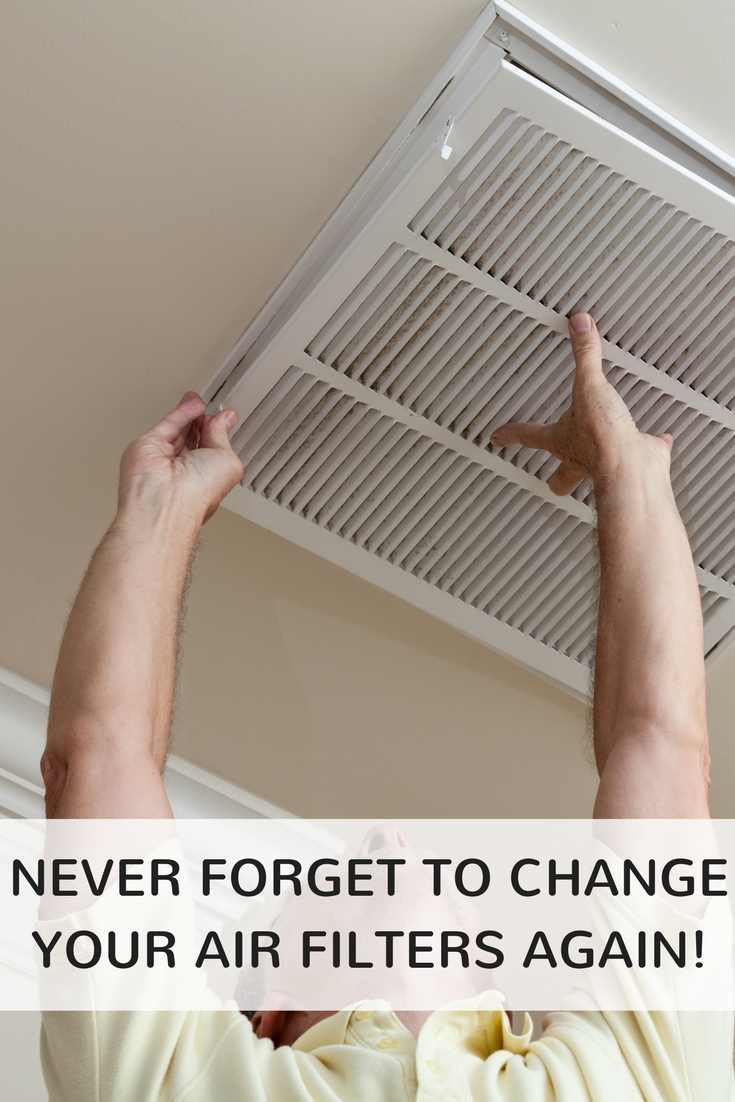 This post is sponsored by FilterEasy and some of the links below may be affiliate links. However the opinions and experience are all my own.
I found out about this new service that delivers filters right to your home and I knew I had to try it out. Imagine the luxury! Filters are always there when you need them. You never have to try to remember those pesky sizes again. And you will never go too long between filter changes….ever again! The first box from FilterEasy was delivered to my door last week.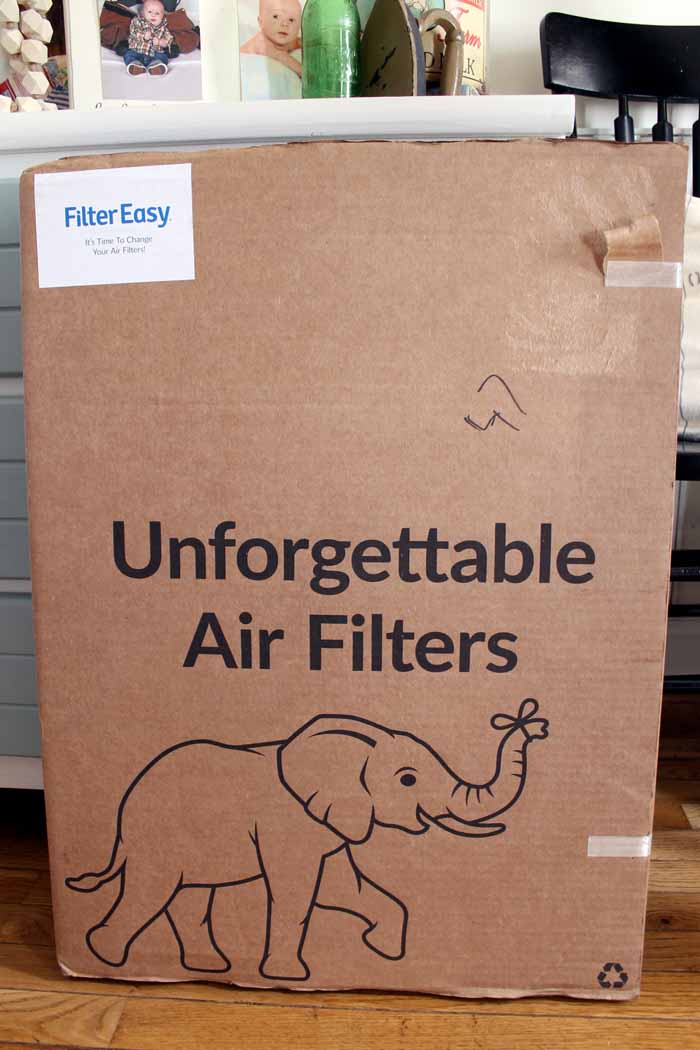 The steps:
Open box.
Remove filters.
Change filters.
Wait for another box to arrive.
Repeat
It doesn't get any easier! Every time you're scheduled for a change, your filters arrive promptly. Your FilterEasy membership offers you top-quality filters, lower prices, auto delivery and easy scheduling. The bonus is right now you can give it a try for FREE! Just pay the shipping! Click here to learn more!
Did you know that clean filters also keep your HVAC system healthy? They enable it to run more efficiently, keep repair costs to a minimum, and reduce monthly energy bills. About half of your monthly energy bill is attributed to HVAC, and keeping clean air filters is the single most effective way to improve HVAC efficiency. Clogged filters make the HVAC work harder as it conditions your home, which raises your energy bill. Basically FilterEasy makes your life easier and saves you money on your energy bill….sign me up!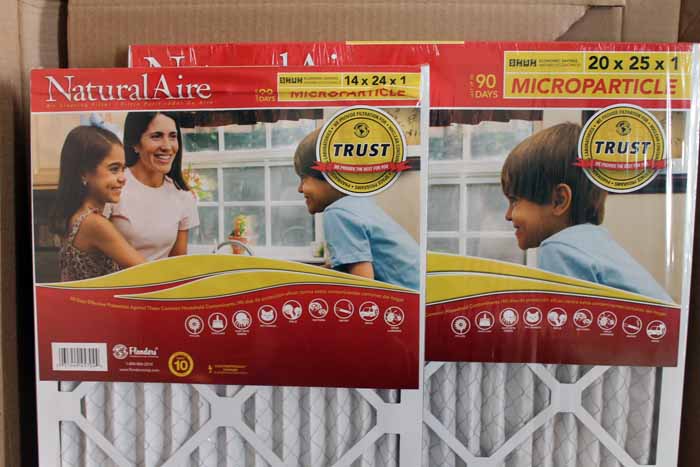 Still on the fence? Maybe you need a bonus. As I opened my box, this little piece of paper caught my eye. Do you have friends that might love this service as much as you do? You can get a $10 credit to your account for everyone that signs up! With a few friends, you could be getting a delivery for free! Ready to give it a try now? I thought you might be! Click here to learn more.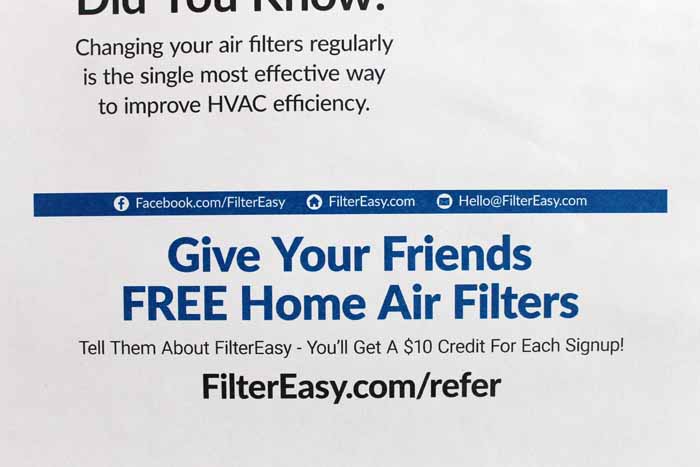 Never forget to change your air filters again with FilterEasy. Make your life easier and save on your energy bill. That my friends is a win-win!
Want to see my favorite cleaning supplies and products?
I have gathered all of the products I love using around my home into one great section of my Amazon storefront. You can click here to shop! If you're looking for just about anything to clean your home, I probably have an option that you will love!