I have a great homemade bbq sauce recipe for you today that is easy to make and even a bit healthier for you. My chipotle pumpkin bbq sauce has only three ingredients but it packs in tons of flavor. I was challenged to use Libby's Pumpkin in a fun and unique recipe. I think I succeeded. Plus it is AWESOME. Bonus points right?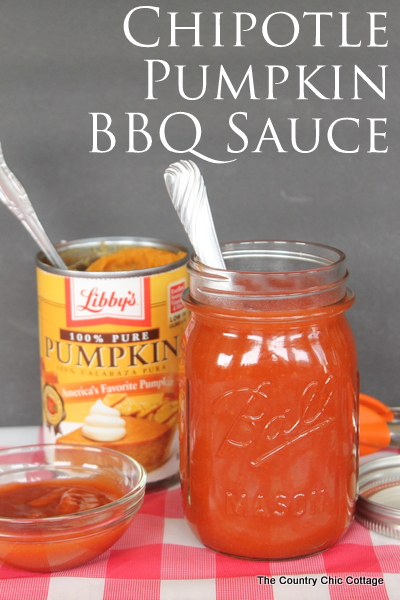 I said three ingredients above remember. Grab some ketchup, Libby's Pumpkin Puree (not pumpkin pie filling just the 100% pumpkin puree), and some Mexican chipotle cooking sauce from Herdez (found in the Mexican foods section at my store).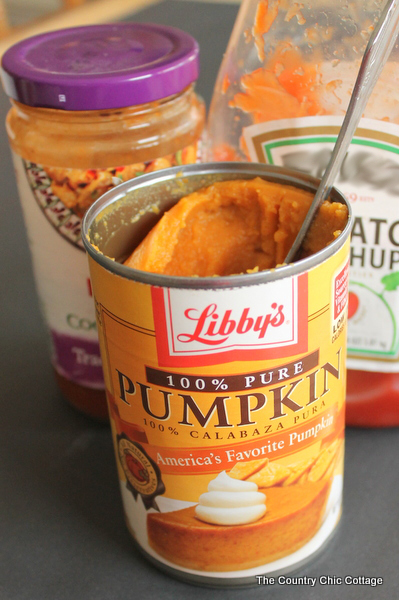 Mix 1 cup ketchup, 1/2 cup chipotle cooking sauce, and 5 heaping tablespoons pumpkin in a small saucepan over medium-low heat. Whisk until combined and heated through. Allow to cool then add to a mason jar. This recipe makes almost a perfect amount to fit into a pint-sized mason jar. Only those three ingredients and the sauce comes out the perfect consistency.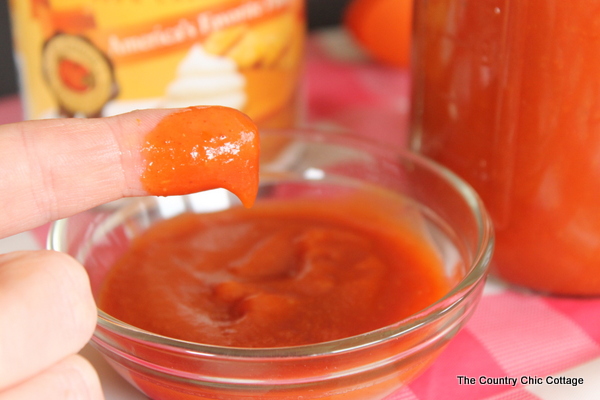 The pumpkin definitely adds flavor and sweetness but trust me that chipotle is still there with a little kick. Plus pumpkin is a great source of fiber and Vitamin A so this sauce is a win-win. This recipe does not use the full can of pumpkin so be sure to portion the rest of the can and pop it into the freezer. You can then stir a tablespoon or two into your favorite recipes for a little hidden nutrition for the kids. Try it in oatmeal, smoothies, and even macaroni and cheese.
Kick grilling season off with a bang by making my chipotle pumpkin BBQ sauce. Use it all now or pop it in a mason jar for later. You could even make a batch in a mason jar to give to dad for Father's Day. He will love that sweet heat and you can beam knowing you made this one with three ingredients and only a few minutes. Give my recipe a try and I guarantee you will be looking at pumpkin in a different light. You might even come up with a #PumpkinCan recipe of your own!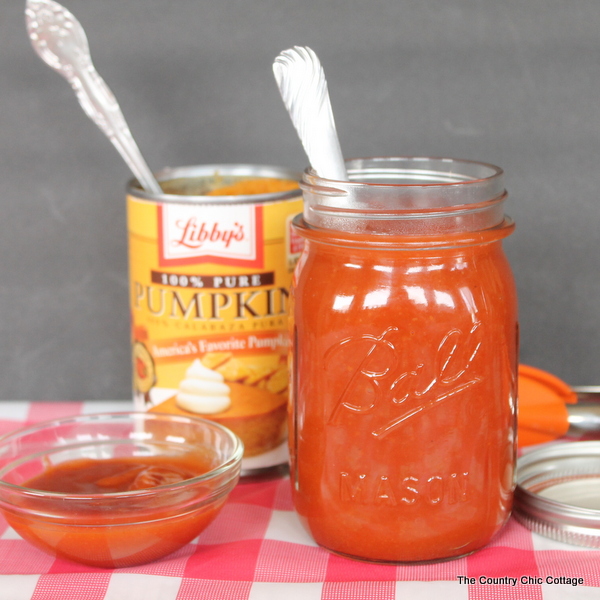 Be sure to follow along with Libby's below for more information and fun recipes!
I am off to the grill and to add my chipotle pumpkin BBQ sauce to everything in sight!