Time to make a Christmas wreath! And yes I even made ribbon out of sheet music!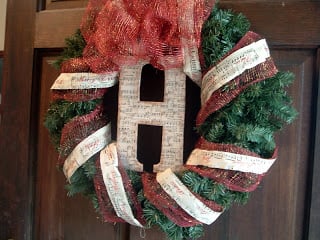 Wanna make your own? Start with a wreath…yep mine is fake…and from the goodwill! 🙂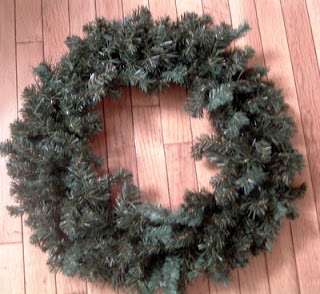 My little man insisted that our wreath needed "hollow" berries. **grins** So I added a string of fake "hollow" berries just for him! 🙂 Feel free to add them or leave them off…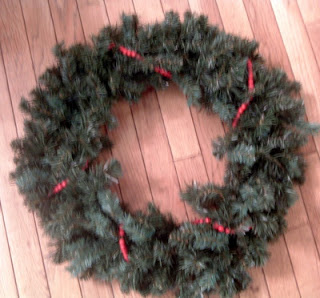 I found this ribbon at the thrift store! Loved it! It is rustic yet christmasy…lovely!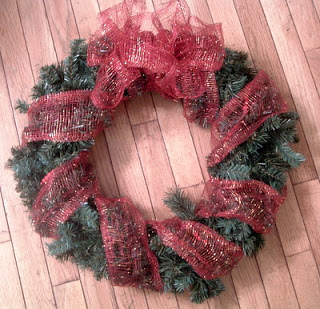 And I even tied my own bow!
Now are y'all ready to make that sheet music ribbon?? Sure you are! Type up Christmas words in red on your computer and print them on sheet music.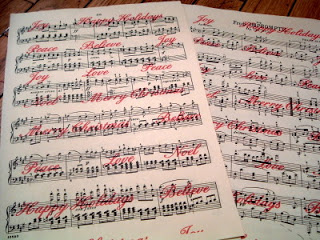 I used about three sheets of this sheet music for my wreath.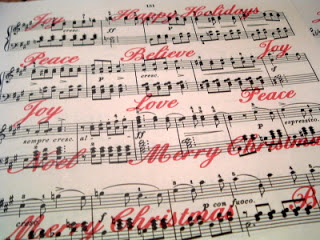 Cut the music into strips….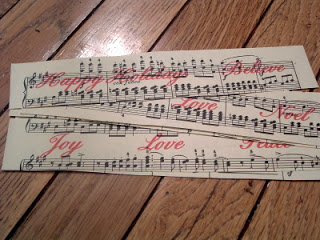 Just use regular scotch tape to tape the strips together into one loooong ribbon….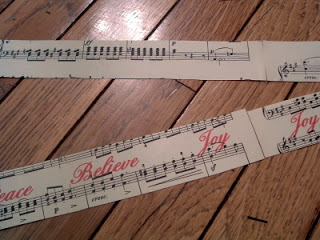 Crinkle it up a little….and there you have it….sheet music ribbon!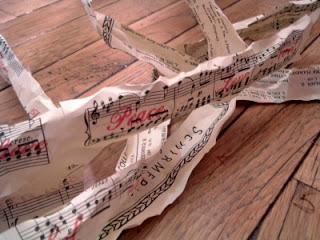 Wrap it around your wreath where the other ribbon is. The sheet music ribbon is about 1/2 the width of the red ribbon so it lays about in the middle.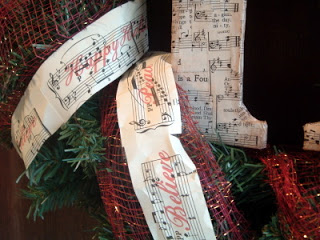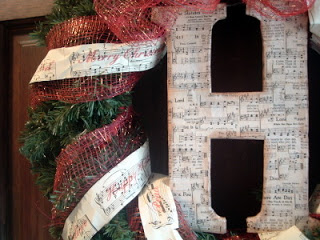 I am head over heels in love!!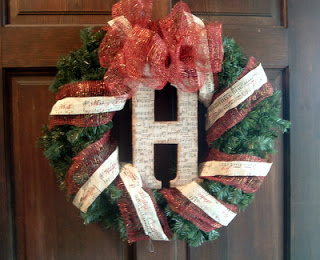 So what do y'all think? Can y'all wait to make your own sheet music ribbon??