I am working on a project. A big project. A takes more than one day project. But I can't neglect y'all! So I am going to show some snippets. More of the "decor" that will surround the finished project. Maybe it will tease you just a tiny bit. 🙂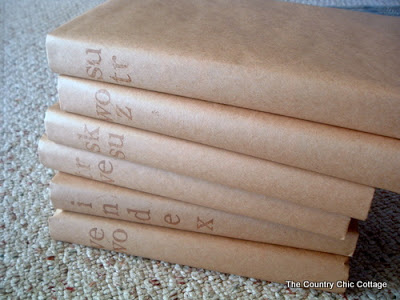 So I have a set of encyclopedias. Yes that is so "old school". But the thing is we use them. Pretty regularly actually. Sometimes it is nice to have an actual book in your hand and not a laptop. But I am not digging the LOOK of the books….so I am covering them!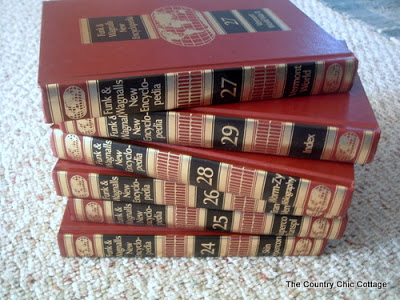 Just in brown craft paper. Just like you did in elementary school. I am using brown ink and simple letter stamps to stamp the contents of each one on the edge…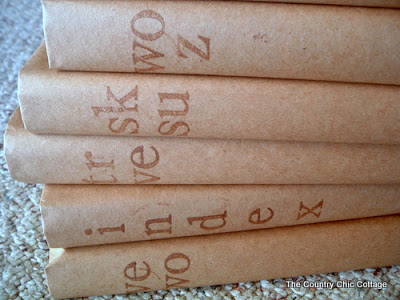 Muuuuch prettier don't ya think!!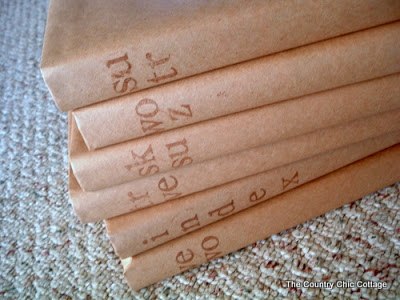 So I am recovering encyclopedias…that means the BIG project is in my desk area! Stay tuned for more details. I will be talking about this one for YEARS cause I am that in love with it. Y'all will want me to shut up about it…seriously…
Posted at Take a Look Tuesday on Sugar Bee Craft Edition.