What happens when things don't go exactly as planned around here??? A craft fail! And my friend Heather Mann has collected an entire book of them for your enjoyment! Heather Mann writes the popular blog Dollar Store Crafts along with a Craft Fail blog. She has gathered some of the best and most hilarious specimens into one place….all for your enjoyment!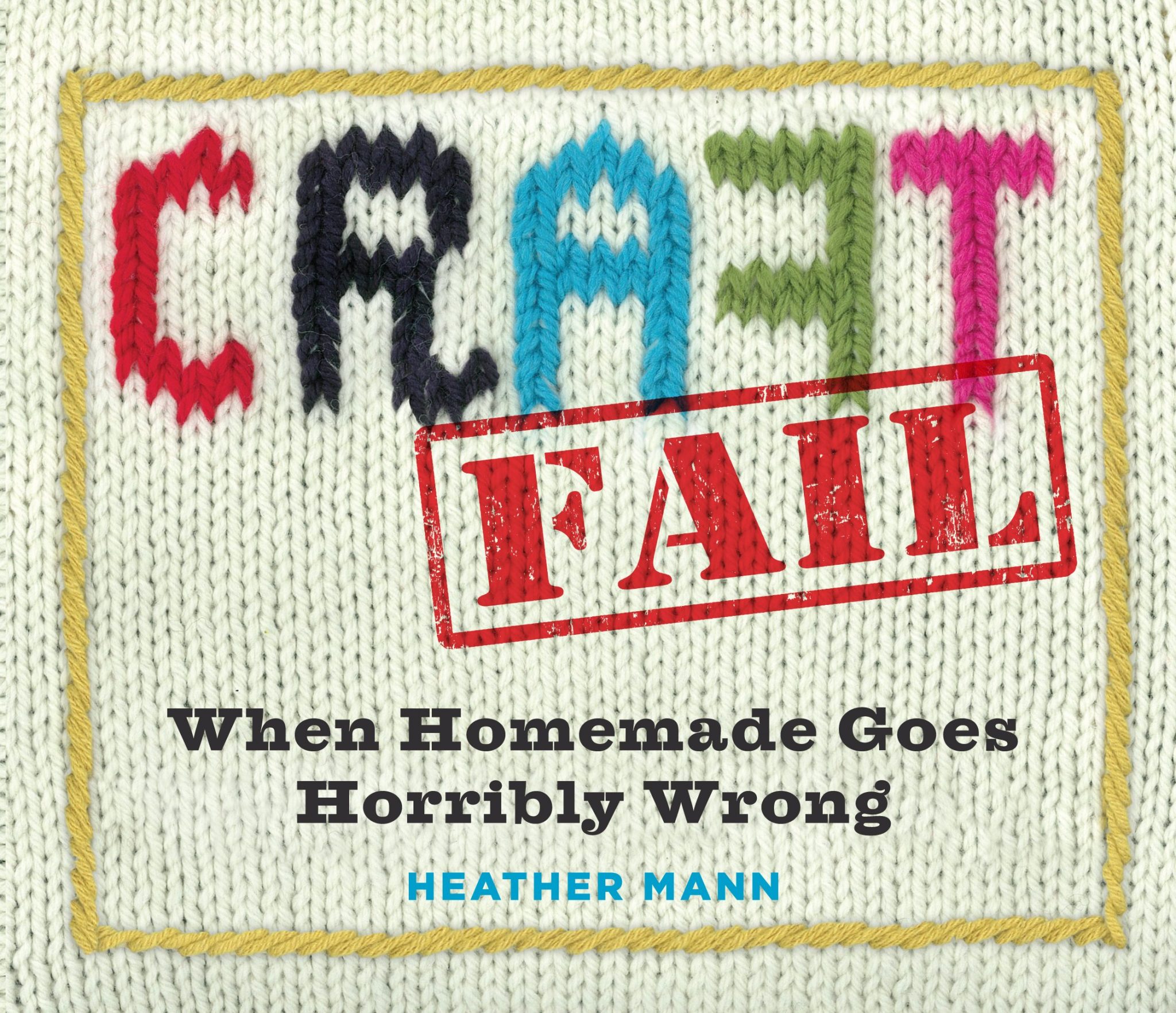 You can grab a copy of the book CraftFail
on Amazon and get a huge laugh at the pictures and even the text. I can tell you that this was even one that my kids loved to look at. The pages have a picture of the way the craft is supposed to look along with the failure. I have so many fails around here that it has become part of life. I just trash mine and either try it again or move onto something else fabulous for y'all. However, Heather was smart enough to turn those craft fails into something hilarious and amazing! I had the opportunity to ask Heather a few questions about her book and more. Y'all enjoy!
Q: Tell us about your inspiration for the book and why you love craft fails?
Heather answers: I was inspired to do the book by the fact that people are so obsessed with beautiful crafts/activities/fashion these days (thanks, Pinterest!) and the fact that so many people rarely attain those idealistic images they pin on their Pinterest boards.
I love craft fails because they are tangible evidence of the learning process. When you fail, you really learn a lesson, whereas when you get it right on the first try, you have no idea what you did to succeed.
Q: What is your favorite fail in the book?
Heather answers: I'm a big fan of the marbled manicure because I personally tried and failed that one. It is not as easy as it looks, y'all! Schedule at least an hour doing your nails to get that one right!
Q: How many of the projects were your personal failures?
Heather answers: Ooh, I haven't counted. There are several pictures of mine in the book. The ones I can think of off the top of my head are the aforementioned marble manicure, a bad Batman mask, and a tissue paper pompom.
Q: How many fail submissions do you get to your website each week?
Heather answers: Between 5-10, but I can always use more. Feel free to email me your fails, everyone! heather at craftfail dot com.
Q: What is next? Book 2? A book on another subject?
Heather answers: I would like to put together a Dollar Store Crafts book, but I don't have anything down on paper yet. If people like CraftFail, I would love to do a follow-up book.
I hope y'all enjoyed this book review and mini interview! Pick up Craft Fail for yourself or someone else this holiday season!