Today I have a special free download just for you – my craft of the month calendar. I thought it would be a great idea to have a calendar where you could get creative each month. So I pulled one together for 2019! Each month has a simple DIY project along with instructions for completion. Now you don't have any excuses for not getting creative in the new year!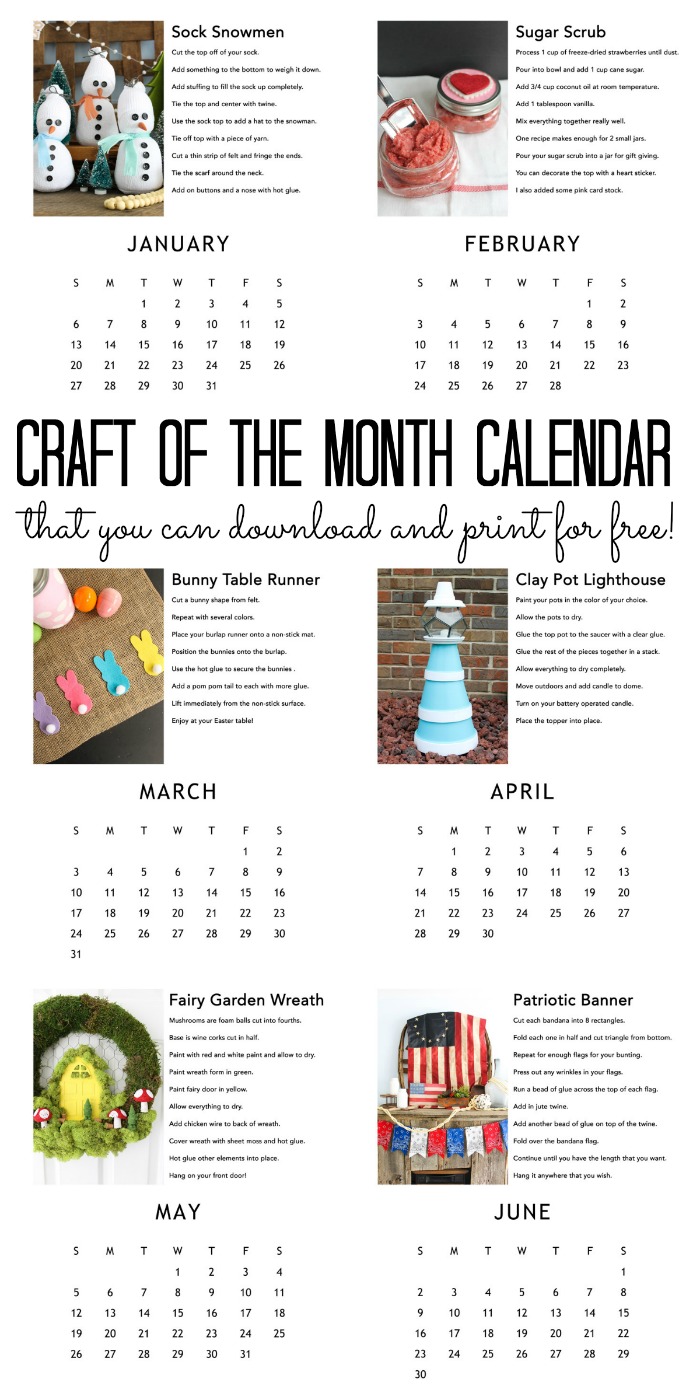 I did a project on each page that is fitting for the season. You can see the first 6 months in the image above. The last 6 months are previewed below. These images are not large enough to print, however. For that, I have a download below that will print these one month per page in higher resolution.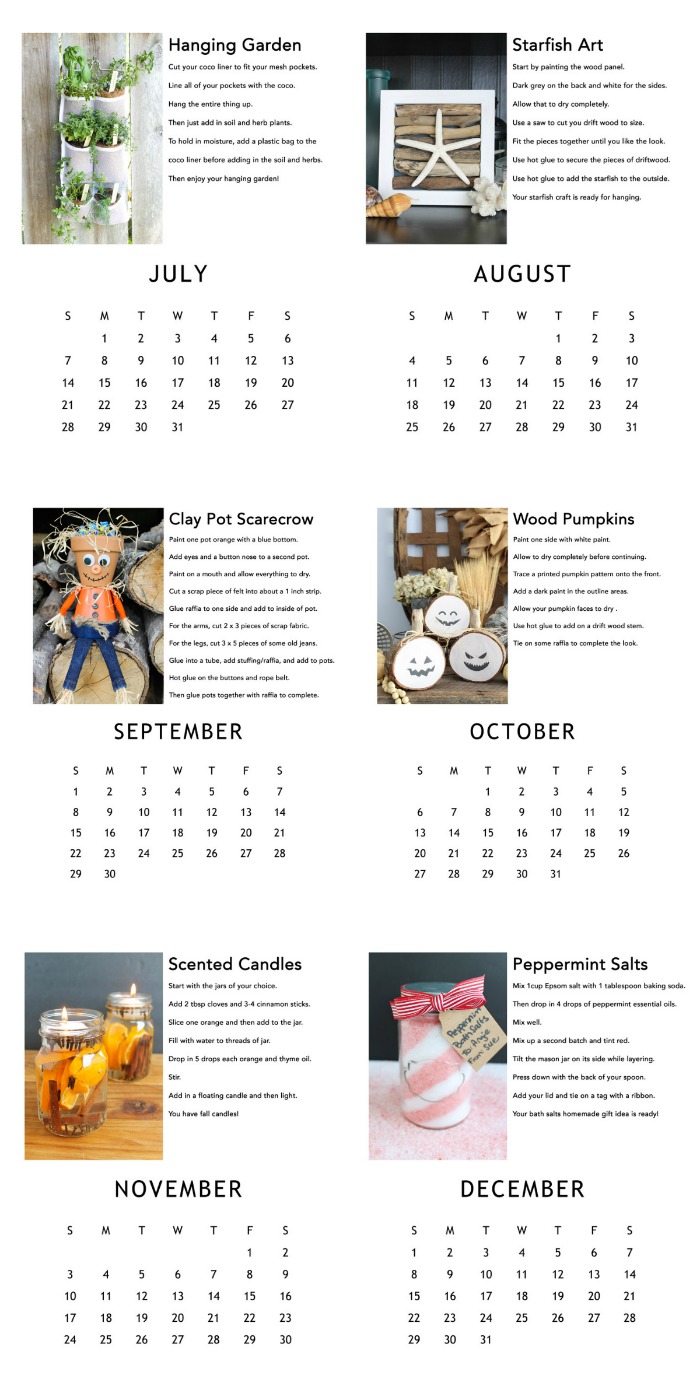 Then just keep the pages in your craft room or wherever you feel like being creative. Each month you can gather inspiration from the project and get those creative juices flowing! What is better than flexing your creative muscles? I say nothing! So, download your own copy of the craft of the month calendar below and kick off 2019 with some creativity!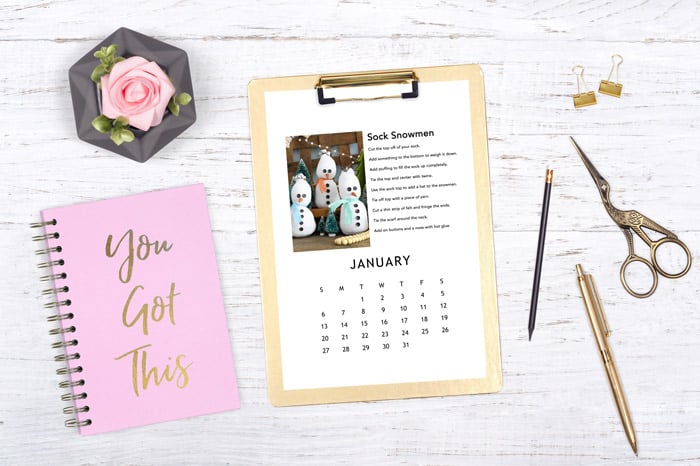 Craft of the Month Calendar Download
To get your download, you just need to sign up for our mailing list below. The calendar will then be sent to your email within an hour. From there, you just press the button to download the pdf of the calendar and print from your home computer. I recommend printing on white cardstock for maximum durability. Now, just add the email address you want your calendar sent to in the form below
Please wait at least an hour to see if the calendar download comes to the email provided. If you have any issues, please feel free to email thecountrychiccottage@yahoo.com and I will help to troubleshoot. I hope you enjoy this craft of the month calendar as much as I have enjoyed making it! I can't wait to see your creations!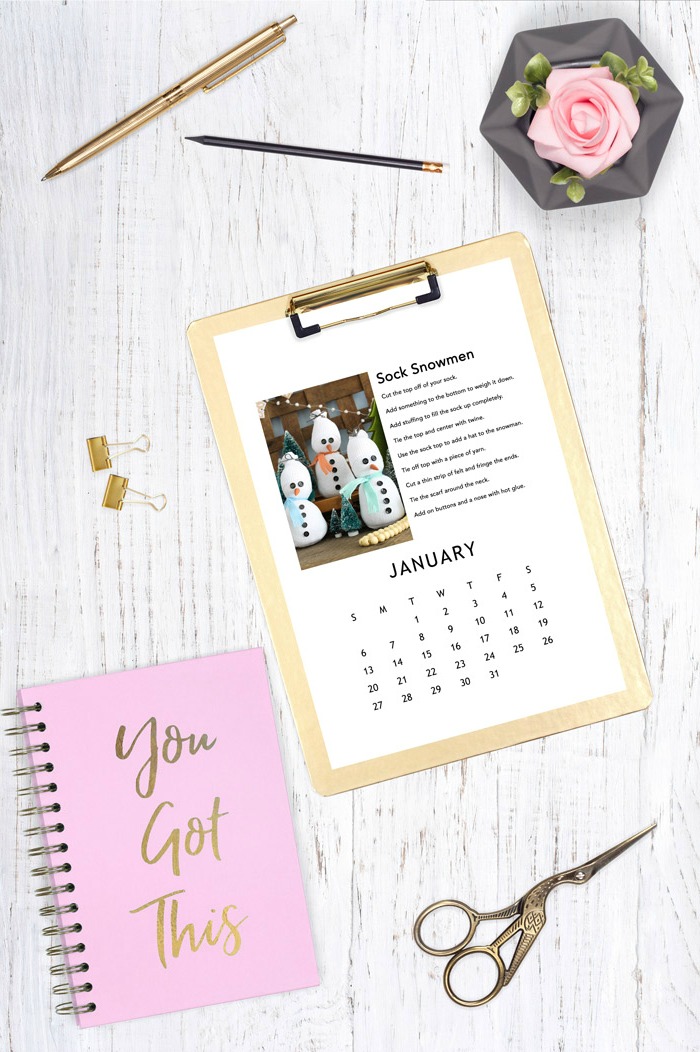 Love this craft of the month calendar and want more ideas? Try the links below.