Jen Goode with 100 Directions is back this month with some adorable owl love lunch notes! Send your kids to school with a little Valentine's Day treat in their lunch boxes!
Send the kids off to school with adorable reminds of how much you love them! Today I'm sharing how to make cute owl lunch notes with free printables. You can go with quick and easy, just print out the printable cards, cut them and place in your child's lunchbox. Or you can make super cute tags and tie them to a treat. The printable even includes some hearts you can sprinkle throughout their lunch. Have fun with it, make a card or make five and send a little extra love every day!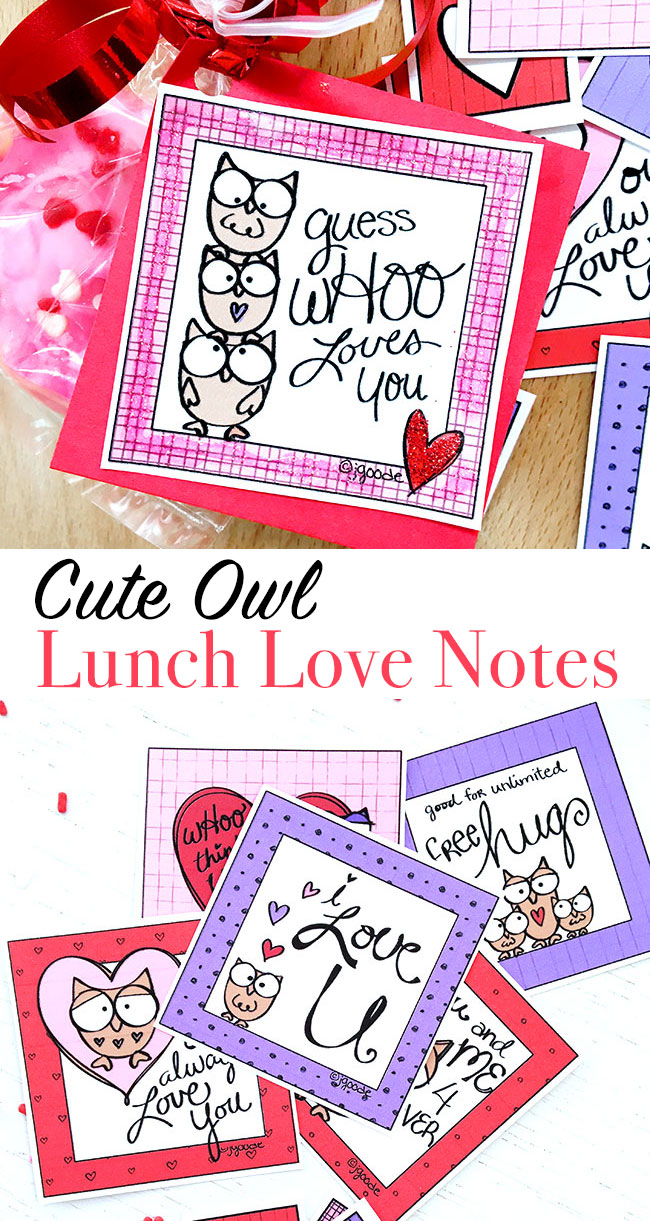 Cute Owl Love Lunch Notes
I like to surprise the kids with little notes from me in their lunches sometimes. These cute cards are perfect for sending that surprise "I love you". You can pop the card in their lunch or write a little note on the back for extra hugs. Here's how I like to take the lunch notes and make them into cute decorated tags.
Materials
Printable owl love notes
Colored paper or cardstock
Adhesive (glue or tape)
Hole punch
Ribbon or twine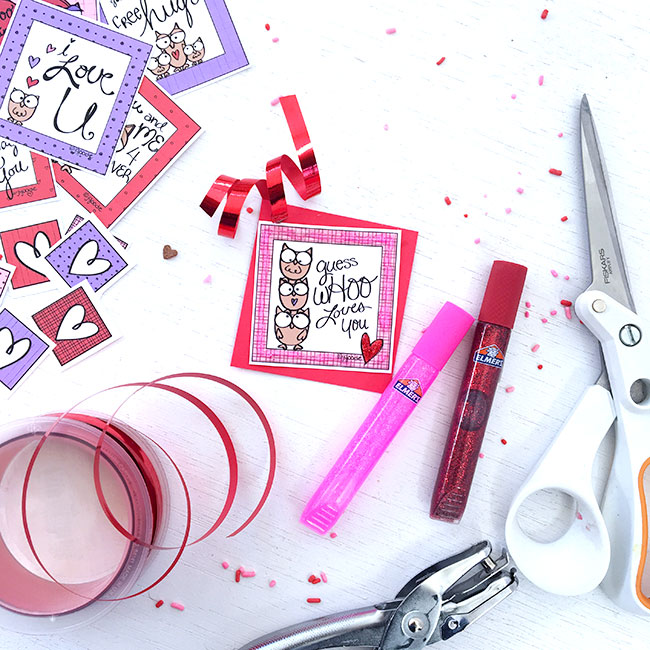 Instructions
Print and cut out the owl love notes.
Glue to a piece of colored carstock. leaving a 1/4-1/2″ border around the edge of the printed image. Trim cardstock to size.
Decorate the card however you like. I like to use glitter glue to add a little extra sparkle. You can also glue on other decorations like buttons or gems. Doodle with a metallic marker or, leave the card as is.
Optional: Punch a hole in the upper left corner of the finished card. String a ribbon through the hole and tie to whatever you'd like. If you don't plan on tying the love note to a treat, you can either tie the ribbon into a bow or leave out the hole and just place the card in your child's lunch. Sometimes I tape the notes to a container in the lunch or paperclip to a napkin.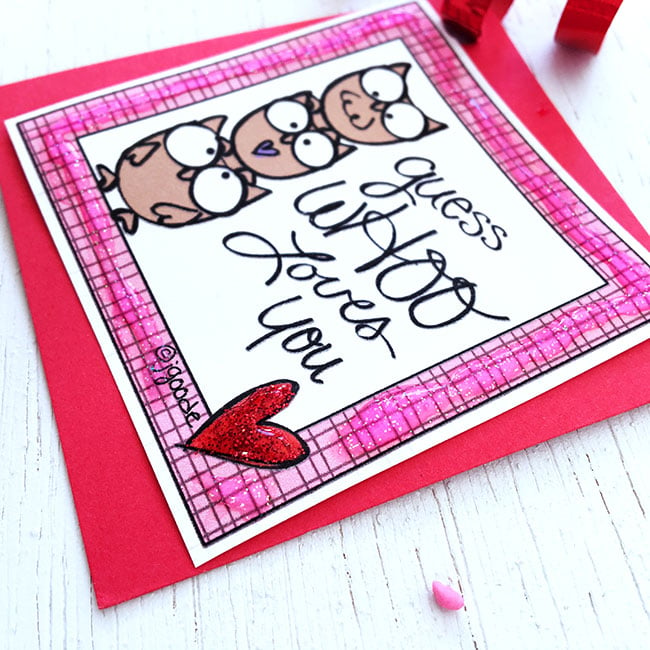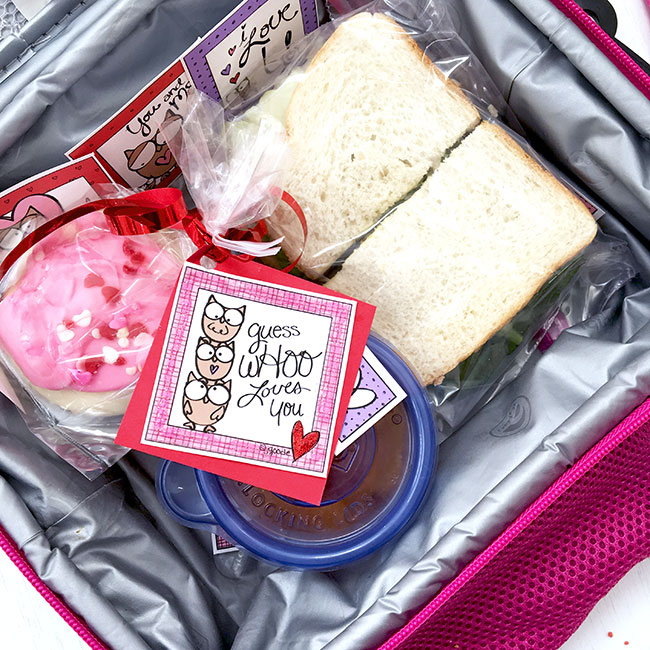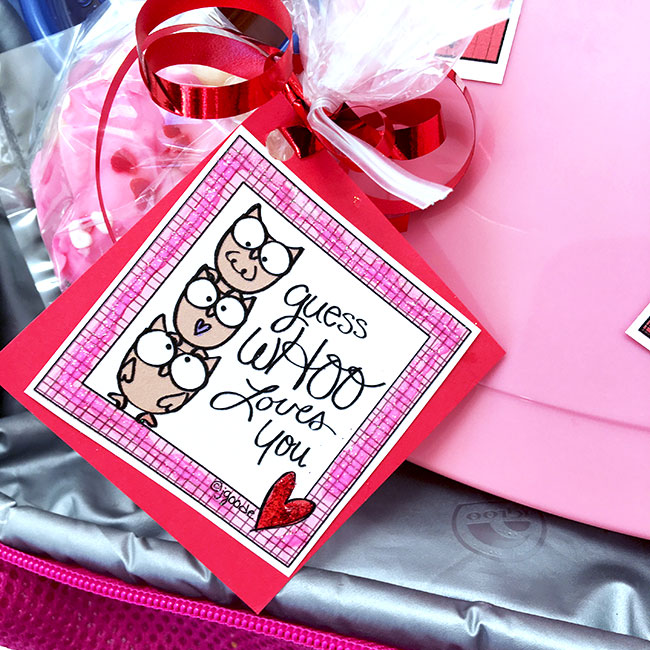 You can make so many cute projects with these printable owl love notes. Get creative and have fun with them!
Click here to download this free printable Cute Owl Love Notes set over at my site, 100Directions.com
Love these owls? Click here to see our owl love coupon book as well!