I'm back!! Hijacking my own blog for a post! There have been some AMAZING ideas shared for the past 9 days! I hope y'all have enjoyed it! And remember Tuesday there will be 2 linky parties — one for YOUR handmade gift ideas and one for YOUR handmade shops! Don't miss 'em and link up all your projects!
So do you need another gift idea?? How about a beachy themed one?? A great candle gift with a beachy twist!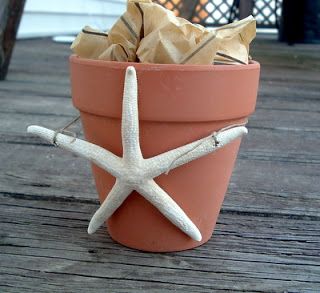 Gorgeous right? So wanna make one? Grab a gorgeous little glass that will fit a votive.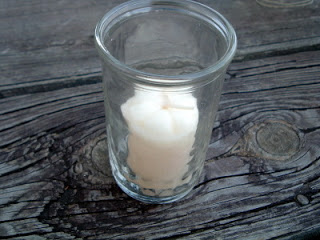 A beachy themed stamp and some staz-on ink….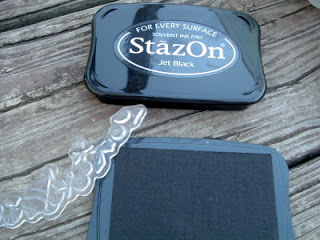 Now, cause the wrapping is JUST as important as the gift itself…I like to make it part of the gift! Grab a terra cotta pot, a starfish, and some hemp cording.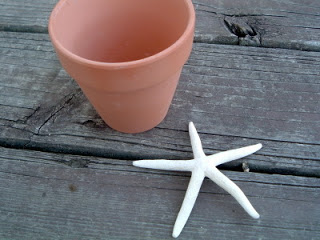 Take a small screwdriver and poke a hole in two of the legs.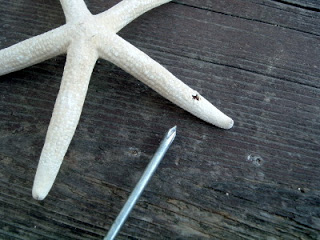 Tie the starfish to your terra cotta pot. I used a couple of dots of hot glue to make sure it stayed put.
And y'all know I had to use vintage sewing patterns as tissue paper….if you missed it read this post.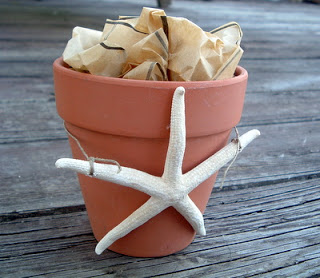 Seriously cute and beachy!!
So did you miss any of the previous nine days? Check out all the posts and be sure to follow the CCC so you don't miss the rest! Each day there will be a great Christmas tutorial and a feature on a great handmade shop!
So have you made any handmade gifts yet?? Be sure to post them up on your blog so you can link up to my handmade gift linky on Tuesday!!
Posted at The Sunday Showcase on Under the Table and Dreaming.
Posted at the Christmas Gift Link up on Creation Corner.
~Thanks for stopping by!~