I know I have mentioned living on farm a few times. We have a variety of farm animals. But one of my faves is the puppies! We breed and sell blue heeler puppies. We have a litter that is 4 weeks old right now…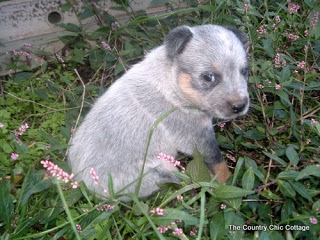 So precious!! We have been breeding our dogs for years and this is the largest litter we have ever had. Five puppies!! (Blue heelers do not have large litters.) The odd part is they are all girls!! So right now we are over run with female hormones!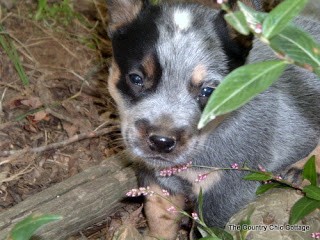 We get to enjoy these cute little bundles for a few more weeks before they are ready to leave mom. I adore them at this age…in a few weeks…when they are chewing everything in sight…I might not be so loving… 🙂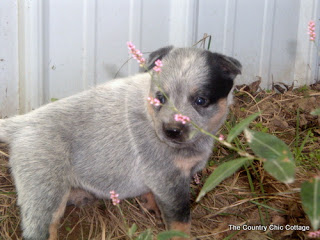 I hope you enjoyed this glimpse into our farm life! Please appreciate these pics as I had to take DOZENS to get these three. Those little babies can move!!
~Thanks for stopping by!~
Weekly Newsletter
Subscribe to get our latest content by email every week!