I never got around to sharing this art I made a few months back. I thought I would show it off a little today. It is one of my personal favorites. It was originally shared over at PSA Stamp Camp but here is the tutorial for anyone that is ready to make their own Deer Silhouette Art.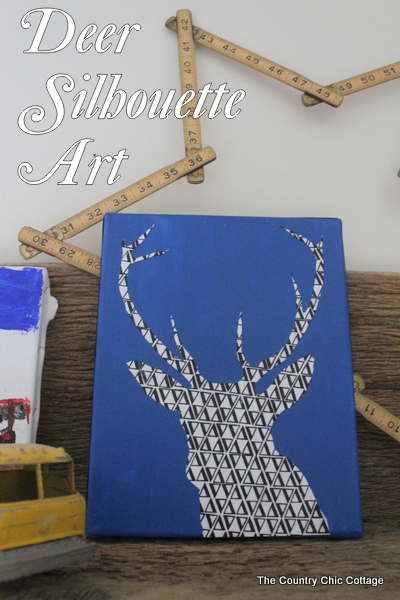 I started with a plain canvas and painted it in a dark blue. I then took a plain piece of
white card stock
and using a stamp from PSA I made a tribal triangle pattern all over the paper. I then used my Silhouette to make a deer head.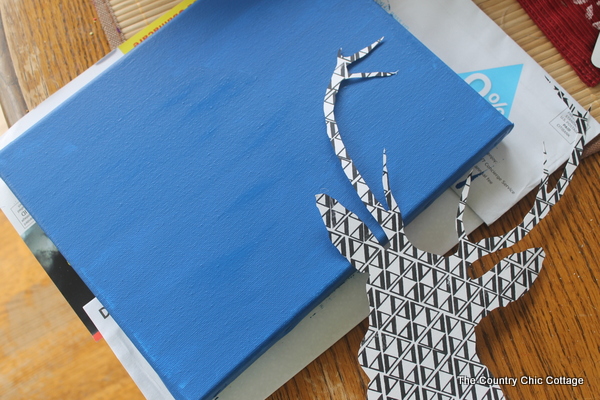 I then used
Mod Podge
to put the deer head onto the canvas. Yes it was that simple.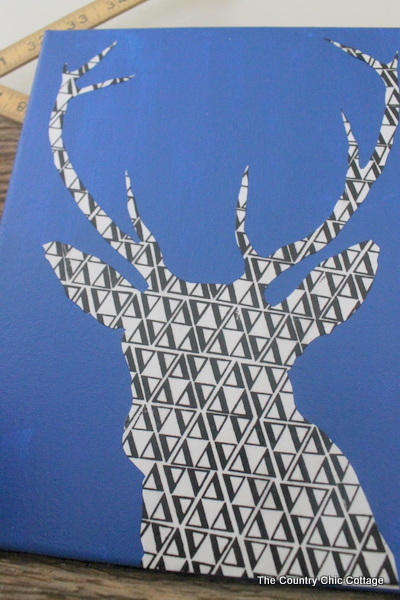 This one went up in my son's room on the barnwood shelf we made him. I love that the deer silhouette looks slightly modern with the tribal like pattern yet it is surrounded by old vintage pieces.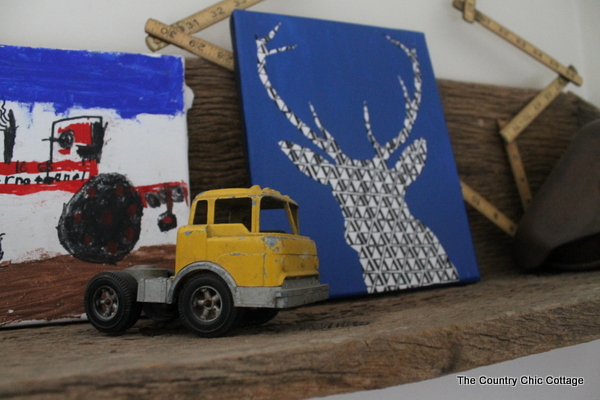 What is better than that? My son loves this little canvas as well. Now that is what I call a win – win.