Day 3 of Craft Lightning is here. Another project in 15 minutes or less. This time we have dish scrubber trees. Did she just say dish scrubber? Oh yes! We are going to turn Dollar Tree items on their head and totally rethink them.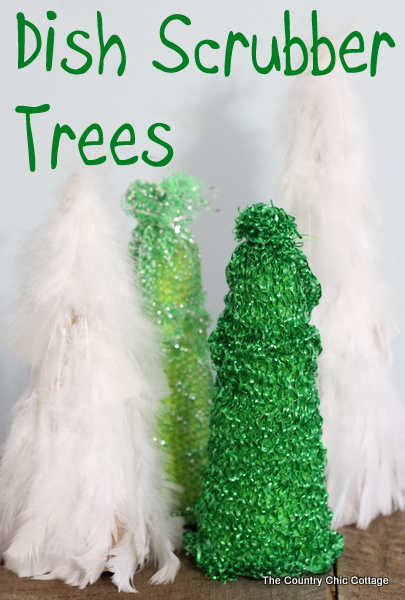 I picked up some foam cones at the Dollar Tree. Then I saw these sparkly glittery green dish scrubbers. So I picked them up. For $1 I felt I didn't have much to lose.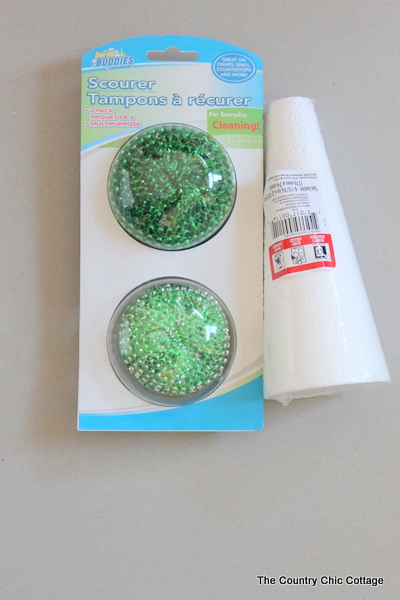 I brought it home and hmmmm….how to get this into a tree?
I snipped that string right in the center that is holding the whole thing together.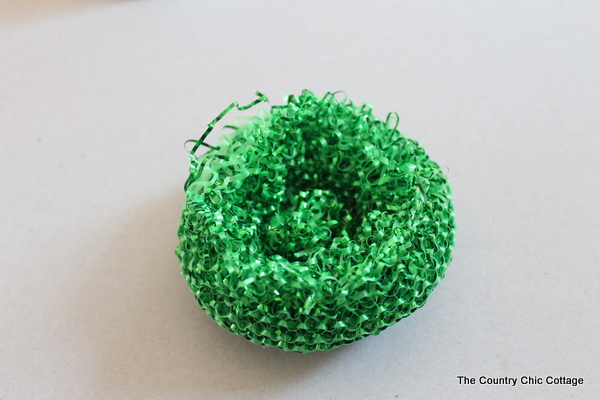 I started unrolling the scrubber and realized that it is tied at the top and is in fact sort of tree shaped.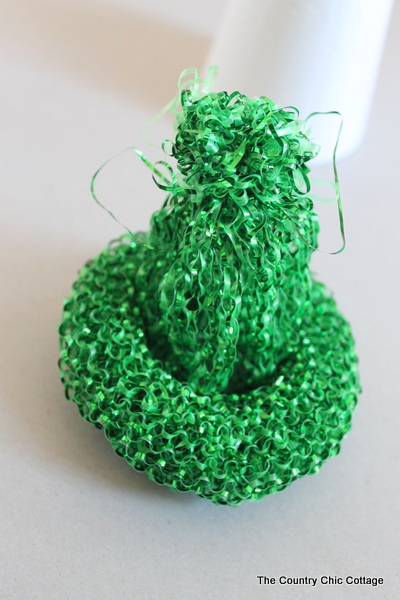 I put it on my cone just to test it out.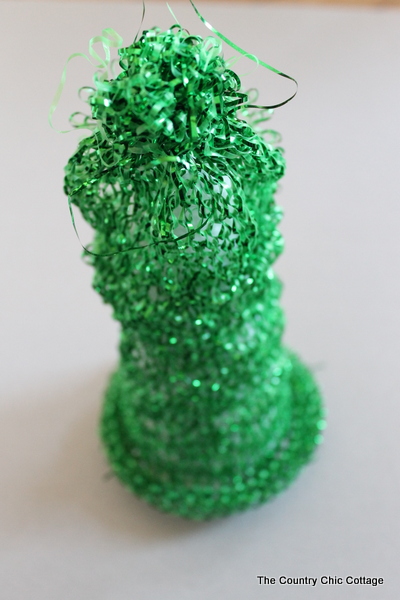 Both of mine had a large hole in them. Not sure if this was my package or standard procedure for these types of things. I just fixed the holes later with some hot glue.
But first, I painted my cone green. I did not like the white showing through the scrubber. Seriously this is the most time consuming part of this project.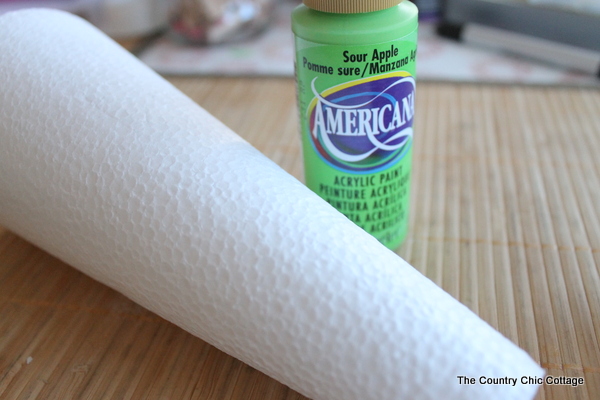 After it is dry, just roll on your scrubber. Secure with hot glue. Fix any holes by pulling closed and securing with hot glue.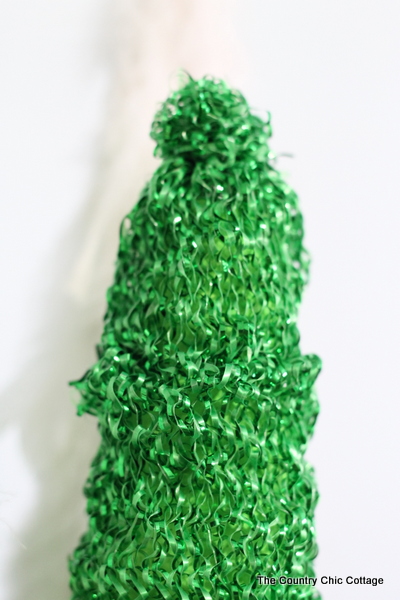 Mine sort of had a lip on the bottom of one. The other seemed to not be quite as long so it was pulled taught.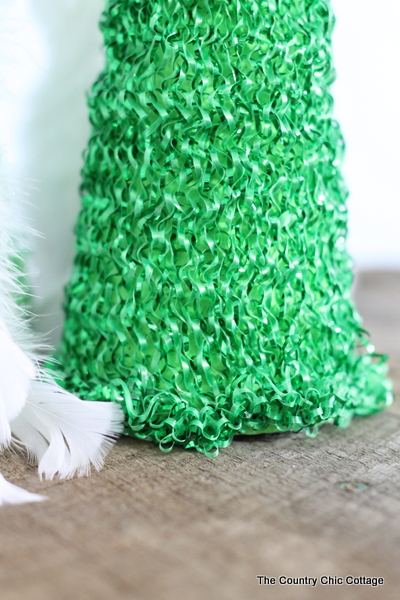 I trimmed any stray "hairs" and we had a fun, festive, glittery tree. All for $2 and in no time flat. Gotta love that!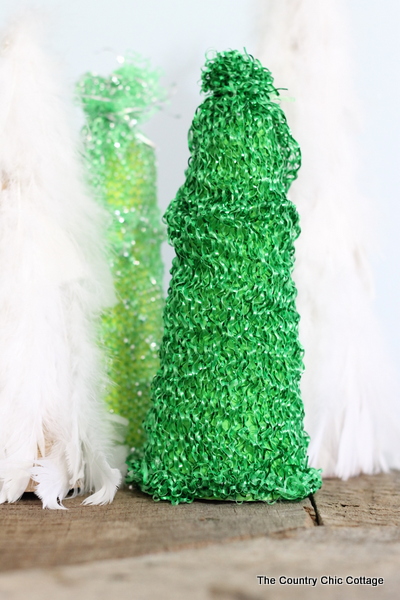 Stay tuned as later today I will post features from some other blogs on project you can complete in 15 minutes or less. Love quick crafts around the holidays….don't you?