Did you see my DIY Wrapped Map Canvas from yesterday? I made that one and was in loooove! But I had another map I wanted to wrap. The problem? No canvas to wrap it on. So I hunted my house for something to use. You know me…I don't want to go spend extra $$ if I don't have to! Take 2 is made completely with things I had on hand…and I bet you have them on hand too!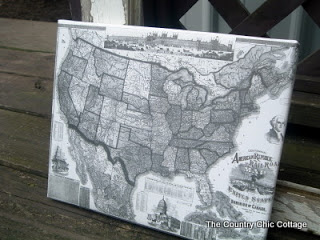 What did I use?? And old picture frame! One of those cheap-os…the one just like you have in your closet…come on you know you do!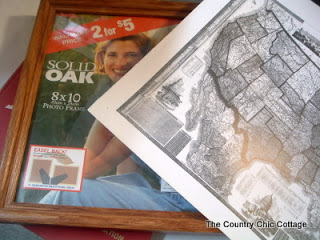 I am totally into these old railroad maps! I lucked up on an entire book of em! I have one listed in my etsy store but if you are looking for a particular state drop me a line. I just put my frame on the back of my map…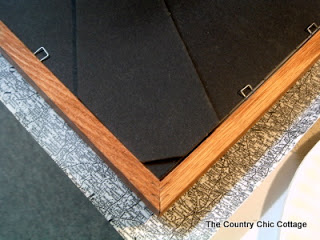 And started wrapping it around like a present. And yes that is hot glue! I figured I could rip it off later and reuse the frame for my next crazy idea…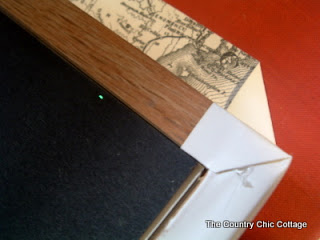 And here it is all wrapped up and ready to display!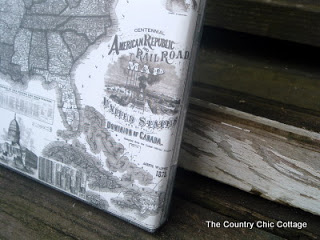 I have at least one more tutorial before I can show ya where all these things ended up…be patient…and be sure to follow along!!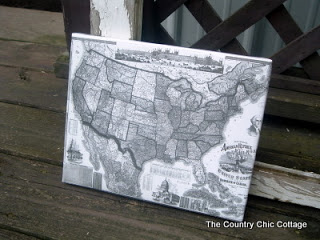 I heart this black and white map…seriously gorgeous!! And black and white goes anywhere, in any home!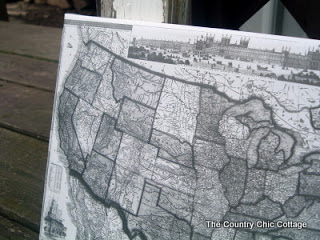 Now can you tell there is a cheapo frame under there?? I didn't think so!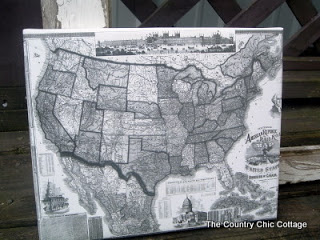 ~Thanks for stopping by!~
Weekly Newsletter
Subscribe to get our latest content by email every week!