By now, most of you have probably heard of the famous Konmari method. This method was created in her book The Life-changing Magic of Tidying Up and focuses on only keeping items that spark joy. Her book suggests that you pair down your items to only those that spark joy, and while this might sound easy, in practice it's not as easy as it sounds. The real question is, does Konmari work for moms? Let's find out!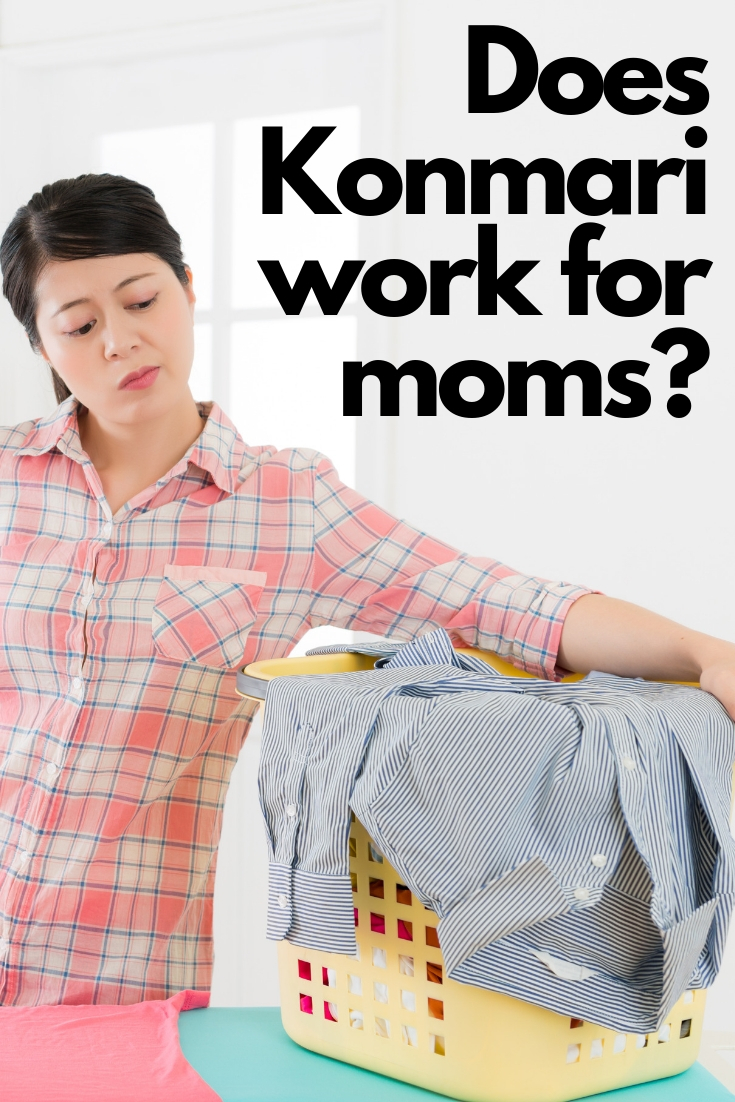 Organizing Your Items
The Konmari method focuses on organizing your items by category and not by location. In her book, she suggests doing this type of organizing all in one day, but in her new show Tidying Up with Marie Kondo, she has them doing it over the course of almost a month! What does it mean to organize by category? It means that you will have to remove everything from its home in order to organize it. This means taking all the books out of all the rooms to put them in one spot to organize, same with clothes, etc. This means that until you are done organizing, your home will likely be a wreck.
The Folding Method
Konmari prefers folding over hanging clothes, but her folding method works! You can easily see all of the clothes you have and they are all visible. However, if you have to fold every single one of your clothes this way, it can start to get stressful very quickly. Her method can be very helpful for storing items such as linens or towels, but having to do this unique folding to everything might be overwhelming for some.
Choosing Items That Spark Joy
If you have very young children, everything probably sparks joy for them. You may also find that while your food processor might not spark joy, you are using it every day to help you make meals. Her spark joy method might sound great in concept, but the reality is that if our clothes don't spark joy, you still need clothes to wear.
The Verdict
Now that we've looked at three concepts from the Konmari method, the real question is does Konmari work for moms? I would say that the entire method does not work, but even following key parts of this could help reduce the clutter in your home. By allowing your items to be visible, organizing by category, and keeping items that you love, you are going to be reducing the amount of stuff in your home. I do not recommend doing her entire method all in one day, but if you are finding yourself overwhelmed by your home, her method can help relieve you of this weight.
While the Konmari method might not be the right choice for everyone, there is certainly a lesson to take away. Whether you choose to follow her method or not, start rethinking the items that you buy and allow into your home. Make sure these are items you really like and will use. You can also try our 31-day decluttering plan to help remove some of the clutter in your life a little at a time.
Declutter Your Home in 31 Days!
Clear the clutter and organize your home with our daily emails! Every day for a month we will send you a prompt to declutter! Sign up for our email list below to get started.