I have a treat for y'all today. Get my easy big game party recipes below. I have some great recipes for your today that will be the star of your big game party in a few weeks.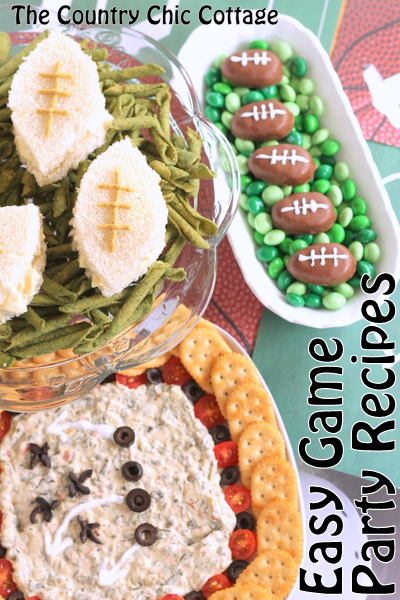 First up is my football play dip. So simple but yummy and it will be the talk of the party. You will need spinach dip, sliced black olives, sour cream, cherry tomatoes, and crackers.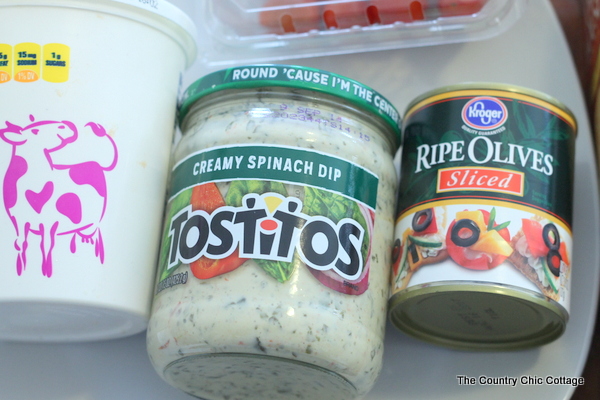 Spread your dip onto a plate. Add olive "x" and "o" shapes then surround the dip with olives and sliced cherry tomatoes. Add crackers around the outside. Place a little sour cream in a plastic zipper bag and snip the corner. Draw arrows onto your dip with the sour cream. Your football play by play dip is ready for your guests.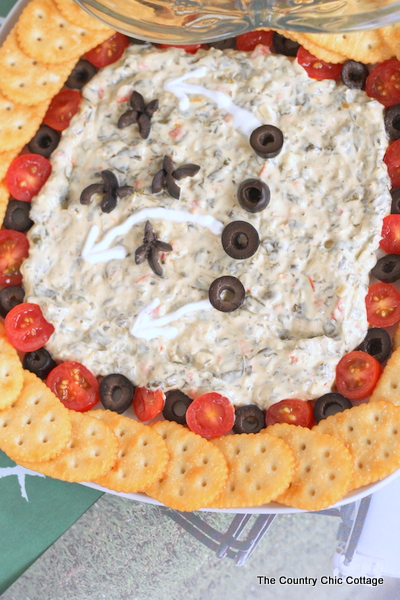 Next up is a super simple football themed dessert. Grab some Reese's peanut butter eggs, cookie icing in white, and mint M&Ms in green.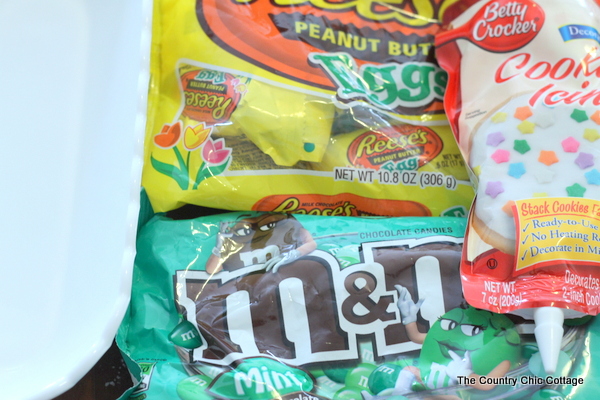 Place the green M&Ms in a container and then place your egg footballs on the top. Draw on football lines with your cookie icing. Dessert is ready to serve!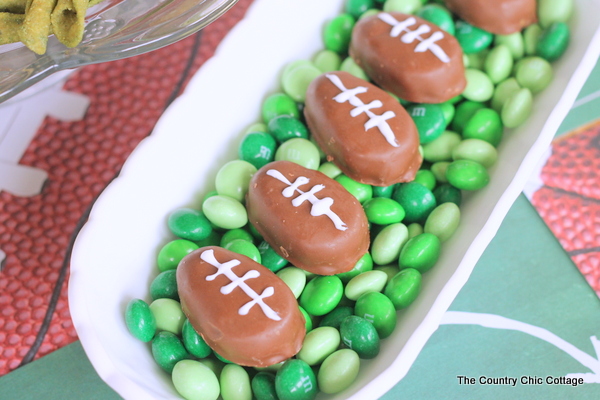 Now for some fun football shaped sandwiches. I bought some green tortilla chips and layered those on a plate. They make the perfect bed for serving.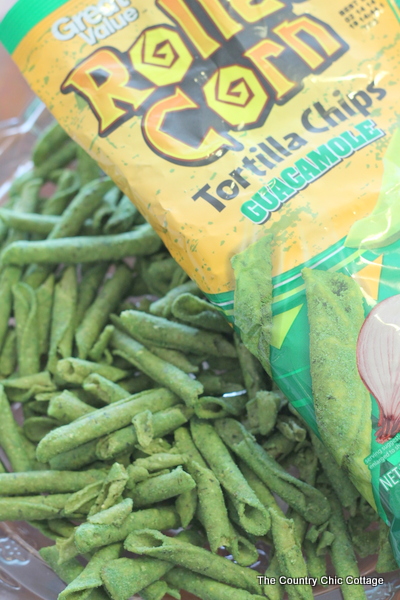 I made my
chicken salad recipe
and cut the bread into football like shapes. Then just add mustard for football lines and you are ready to serve these at your big game party.
You can make this entire football party spread in just a few minutes. My table is covered in football themed scrapbook papers. So simple yet your guests will love all of these football themed foods. Be sure to make one or all of these big game party recipes for the Super Bowl this year.