Have you ever wondered how to eliminate garbage disposal smells? I have a simple solution and you probably have everything on hand right now that you need. I love a quick and affordable solution to a household problem….don't you? And no one wants a smelly garbage disposal…yuck!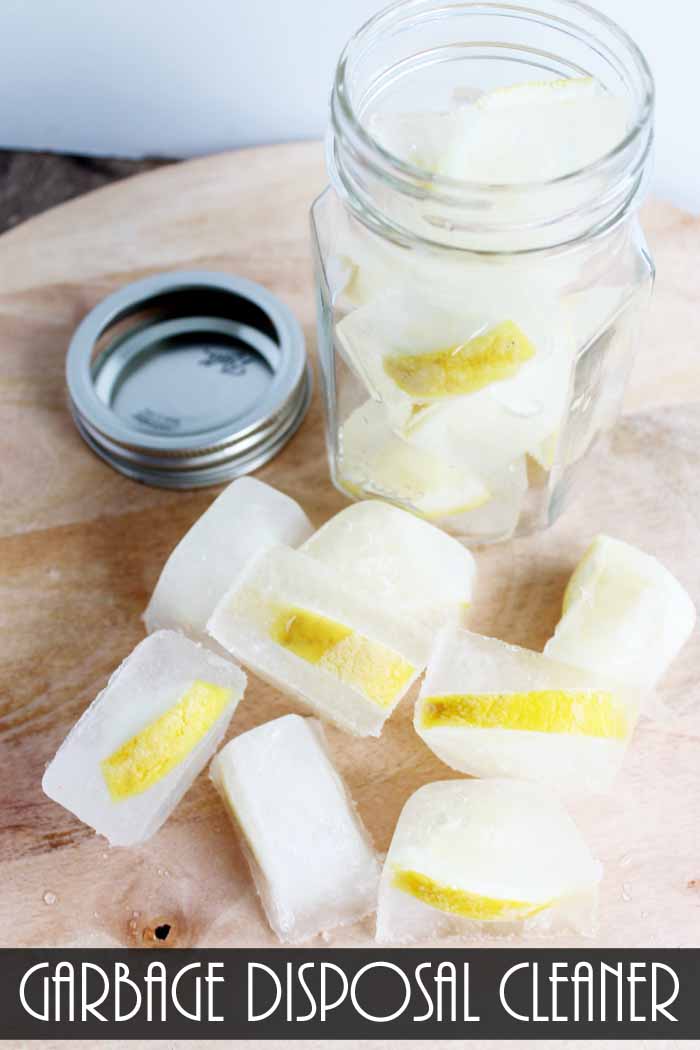 Supplies needed to eliminate garbage disposal smells:
Lemon
Vinegar
Ice cube tray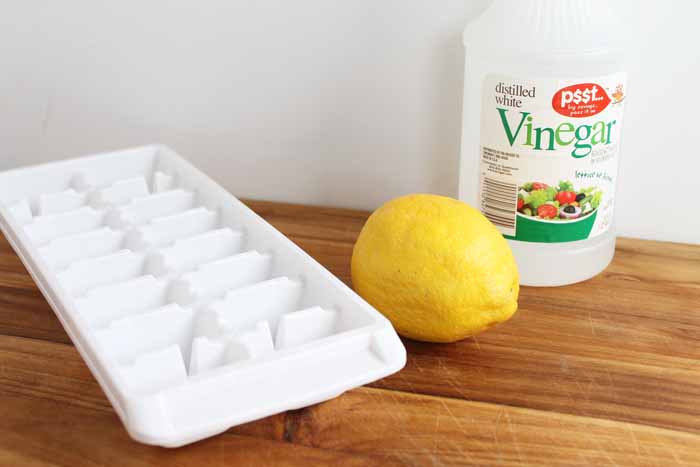 Start by cutting your lemon into small pieces with a knife.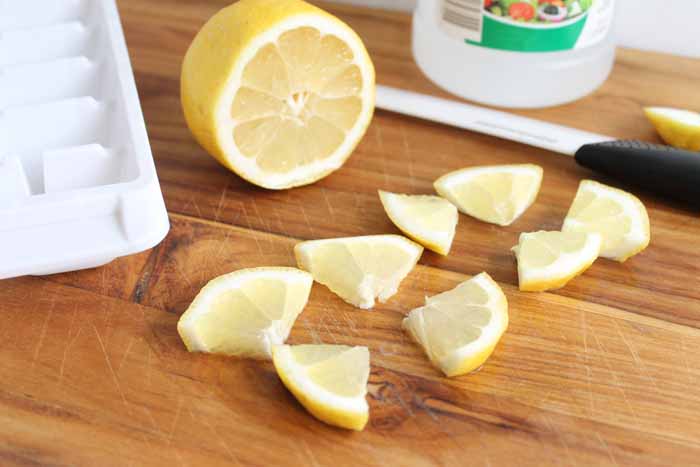 You want the pieces to be small enough to fit into an ice cube tray as shown below but don't chop too fine.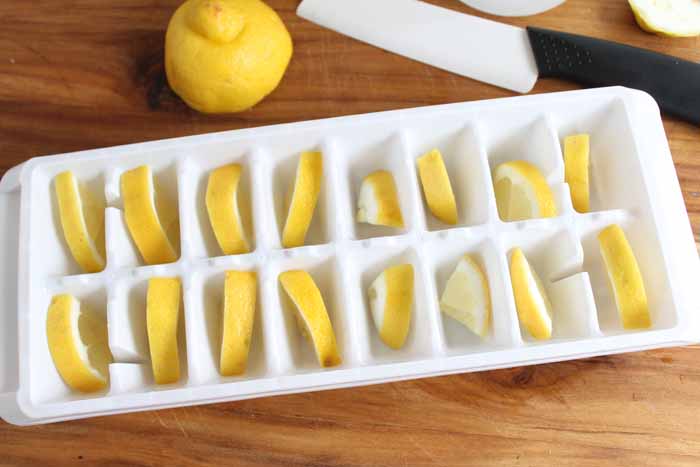 Pour vinegar right over lemon pieces until the ice cube tray is full. Put the entire thing in the freezer until completely frozen. Then just pop them out like you would regular ice cubes.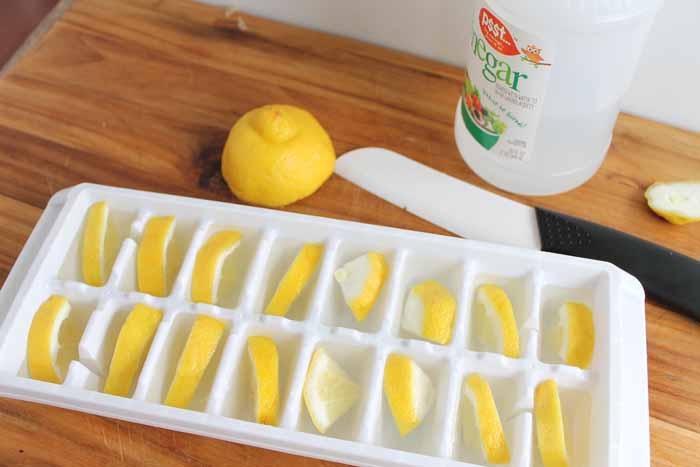 Keep a jar of these in your freezer. Whenever your garbage disposal smells, just drop a few of these inside and run as usual. This will clean your garbage disposal and make it smell fresh. Such a simple solution to a problem that we all have!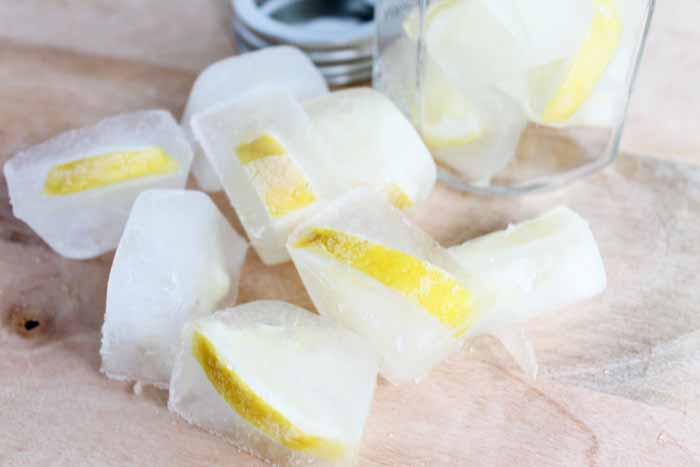 Will you be making a batch of these and keeping them in your freezer? Get a lemon at the store and get started on your own batch! You will love the way they eliminate garbage disposal smells and make your entire kitchen smell better in the process. There is nothing worse than a stinky garbage disposal y'all! Now you have the tool to get rid of those odors in your home.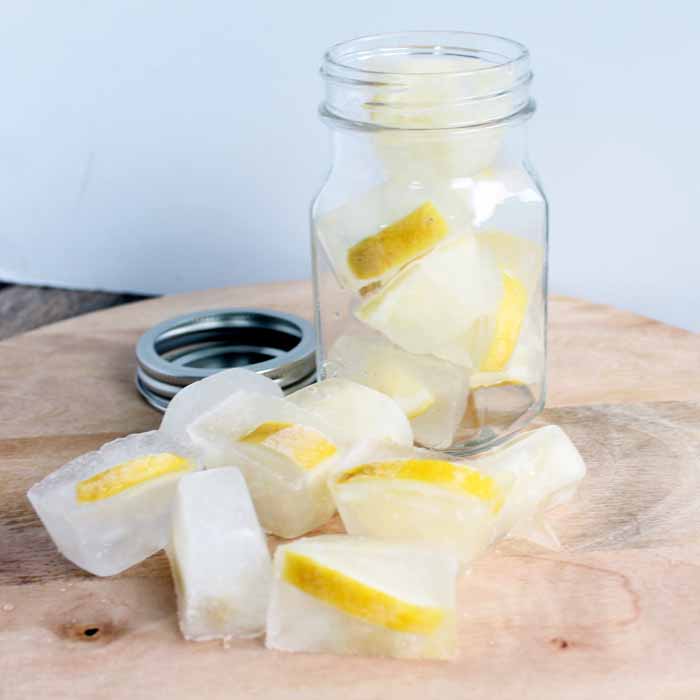 Love this and want more cleaning ideas? Check out the links below for more household solutions for your everyday problems.
Want to see my favorite cleaning supplies and products?
I have gathered all of the products I love using around my home into one great section of my Amazon storefront. You can click here to shop! If you're looking for just about anything to clean your home, I probably have an option that you will love!