I posted this great tutorial for an embellished pencil pouch over at Buttons Galore last week and wanted to share it here as well. My kids have been back to school a while but I know some of y'all are just loading up your babies for the first time. Send them off in style with this cute little embellished pencil pouch. Add a little flair in just a few minutes with my super simple and fun flower embellishment.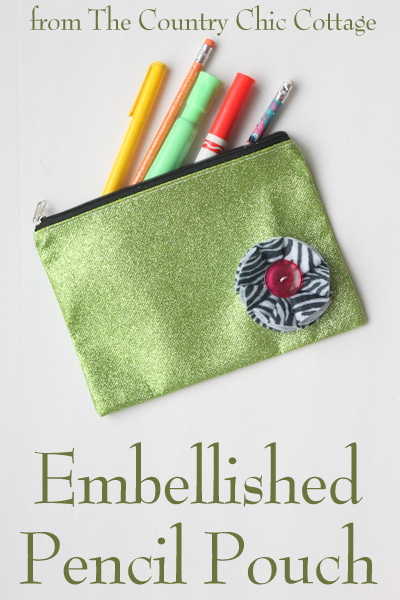 Grab a pencil pouch from the
Dollar Tree
(hello
glitter
!), some zebra
felt
, and a button to get started. Check out my video below for a full demo on how to make this great craft (in under 4 minutes y'all!!).
Hope you had fun and will make your own embellished pencil pouch. Here is a close up shot of how the flower looks once completed. So simple yet so darn cute! How many things can you think to add this simple flower embellishment to?