I am back with more Craft Lightning today and some embossed metal magnets. What is Craft Lightning? I join up with
30 Minute Crafts
for a week of crafts that take 15 minutes or less to complete. Each morning I post a great quick craft and each afternoon I post a round up from around the web. For a chance to be featured right here be sure to link up your quick craft to the
Craft Lightning linky party
. If you have missed any of the fun this week be sure to catch up with features from
day 1
,
day 2
,
day 3
, and
day 4
. Now lets emboss some metal shall we? This project was originally posted over at
Crafts Unleashed
.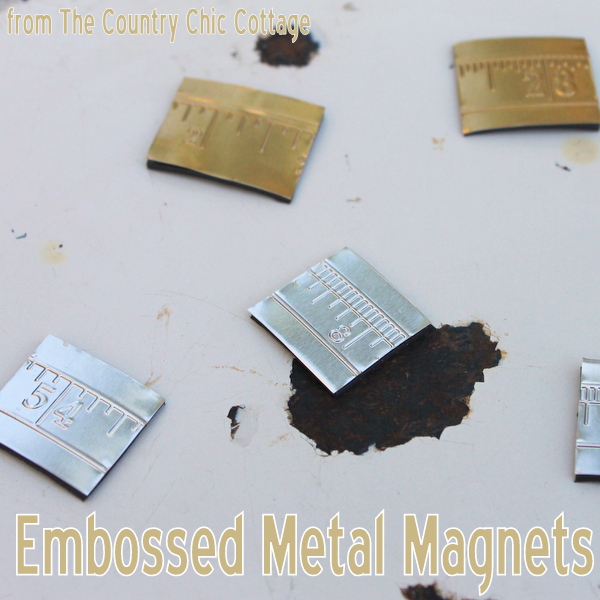 Supplies needed to make your own embossed metal magnets:
Ignore the embroidery hoop in the picture below for a second. We will get to that in a minute.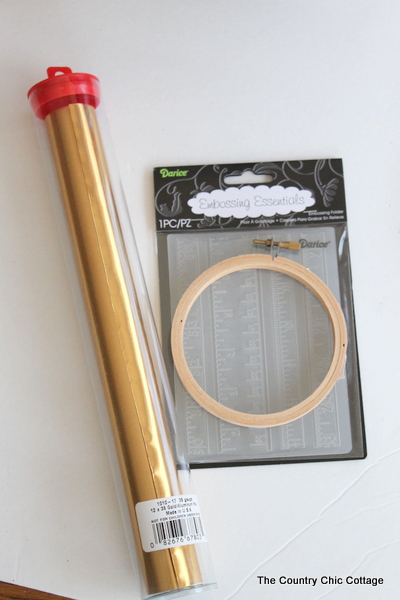 Step 1:
Cut the metal to the size of your embossing folder. This aluminum on a roll is extremely thin. So thin in fact, that you can cut it with scissors. This makes it perfect to run through your Sizzix. It is really no different then embossing paper.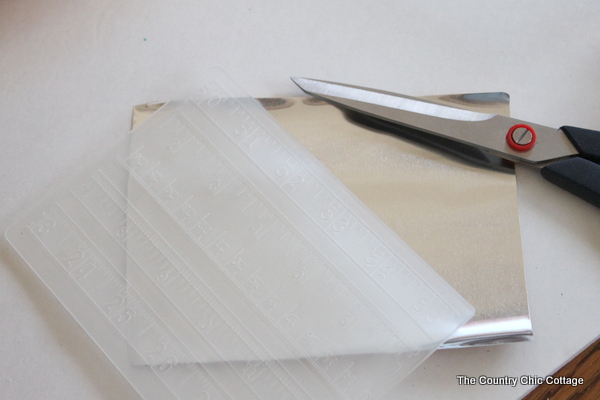 Step 2: Insert the cut foil into the folder and run it through your embossing machine. A few pointers: experiment with the platform and cutting pads until you get the right thickness. I found that the cutting platform does not always have the proper thickness for my project, so I will use a few pieces of cardstock on the platform for some extra thickness.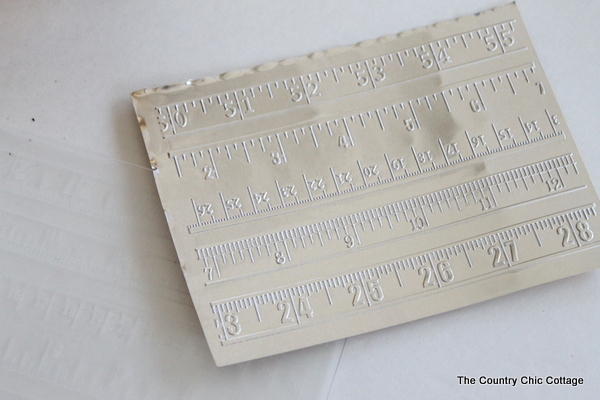 Just cut it the embossed metal into strips that are as wide as your magnets. I used the self adhesive feature of the magnet but found a little E6000 as extra insurance really helped keep everything together. I applied my metal to the magnet then trimmed any excess with scissors afterward.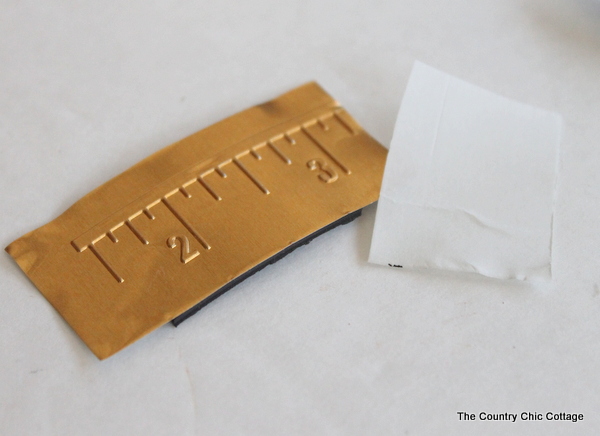 You can have a whole stack of customized metal embossed magnets in no time!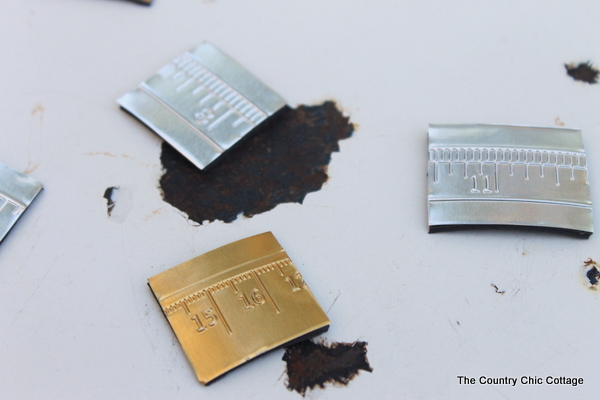 Now about those embroidery hoops from above. You can also use that same embossed metal to make some cute wall art.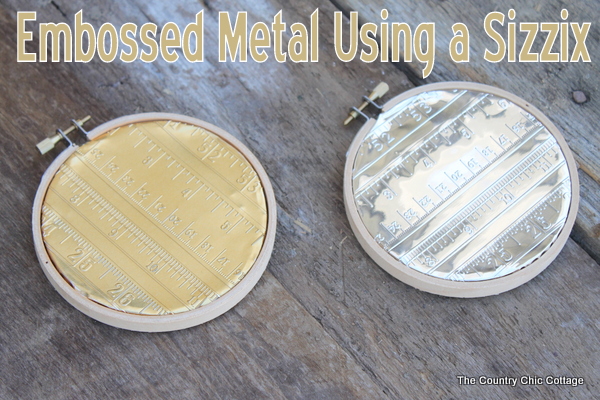 I grabbed a few embroidery hoops and began folding the metal by hand over the side. Again, this metal is so thin that you can work it similar to a thick cardstock.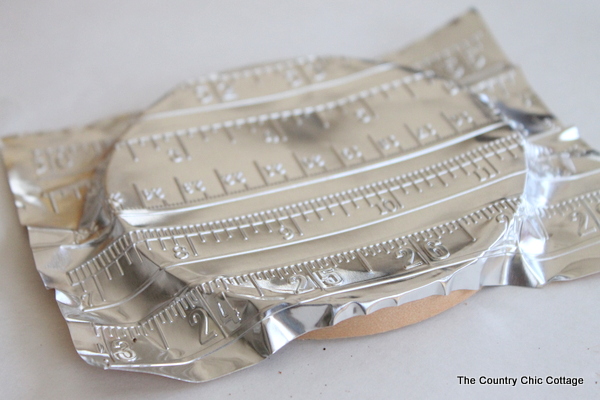 Finally, work the foil until you can slip the hoop over the top. Trim the excess off of the back with scissors.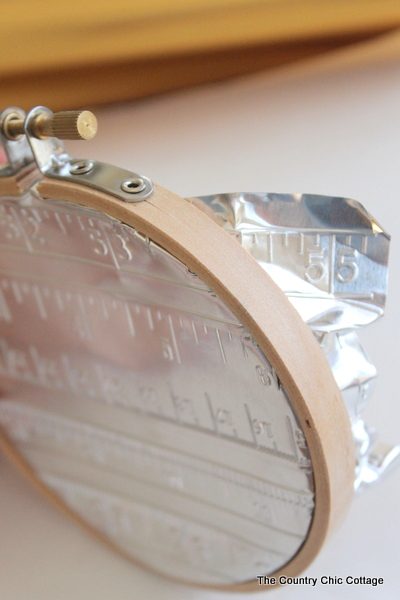 The roll of metal mentioned above is actually gold on one side and silver on the other. It is like two products for one. I flipped it over in my embossing folder to get gold sometimes and silver other times.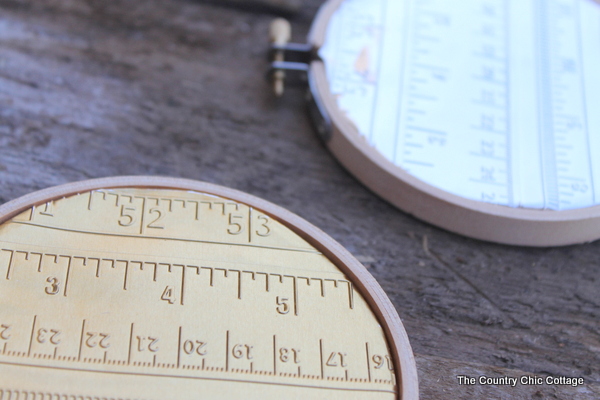 What would you emboss into metal? Are you as excited as I am about this revelation? Grab your Sizzix and get busy today! These embossed metal magnets are not going to make themselves.
Have you missed any of Craft Lightning? Be sure to catch up with features from day 1, day 2, and day 3.