Faster cleaning is something that is attainable. You don't have to spend all of your time cleaning your home. I recently was sent a book that promised I could clean my home in 8 minutes flat. Is that possible? Could it work? Read on to find out!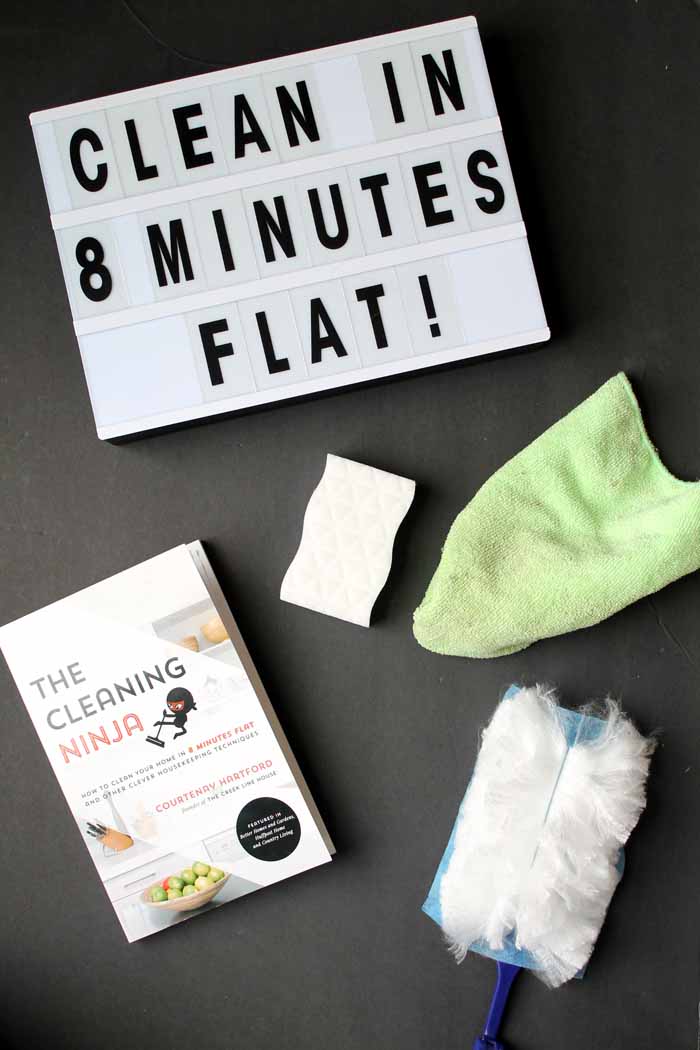 Please note that the links in this post are affiliate links which means you do not pay anymore.
Ever wondered if you could be more efficient in your cleaning routine? The answer is yes. There are tricks and hacks to cleaning that I never knew….until now. I was sent The Cleaning Ninja: How to Clean Your Home in 8 Minutes Flat and Other Clever Housekeeping Techniques and it opened my eyes to so many things I was doing wrong when cleaning.
The book opens with the 8 minute cleaning technique that I swear really works. The breakdown is basically how to make your home look as clean as possible when guests are on their way. The technique is broken down minute by minute to make the most of your time. Make sure your home can be guest ready in 8 minutes or less with this book.
Courtenay also goes into cleaning supplies but my favorite is the cleaning tips and tricks. Ways to work smarter not harder that we could all use. Things you mom should have told you about housekeeping but maybe didn't. Did you know to use rubbing alcohol and coffee filters to clean your mirrors? Yea me either! Did you know that you can wash fake plants in the dishwasher? Yep you can! The book is full of little tidbits that will make your life so much easier and get you on the path to faster cleaning!
The book wraps up with checklists of what to do daily, monthly, and even a deep cleaning list. However the book does suggest tweaking the lists to match your needs. Right now I am working on a daily list that will work for our home and family. Then I will move on to a major spring cleaning. I hope that after a good deep cleaning it will be easier to keep my home neat and tidy day after day.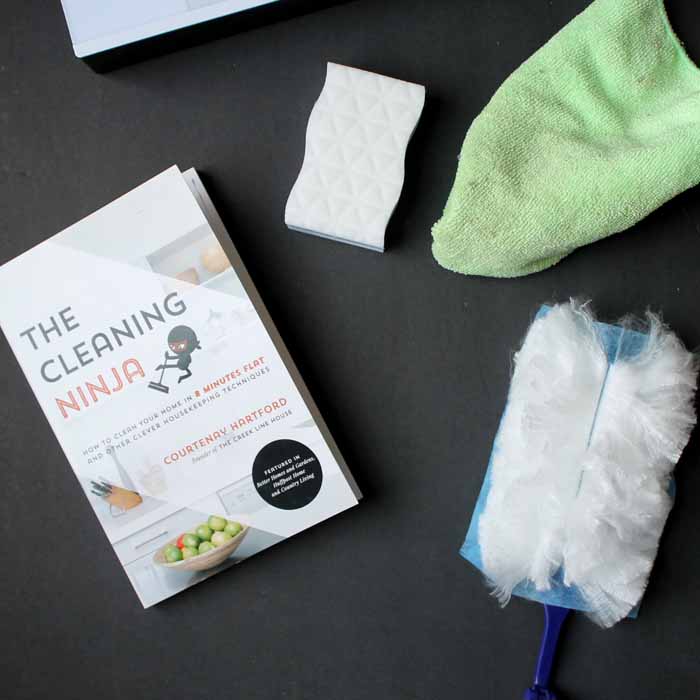 If you are struggling with cleaning your home, this book is for you! Click here to see more about the book and pick up your own copy. You will be so glad that you did! Now get to cleaning your home…..in 8 minutes flat! Trust me….faster cleaning can be done and you can have a cleaner home every single day!
Want to read more about the book? Click here to see a post from the author including testimonials!
Want to see my favorite cleaning supplies and products?
I have gathered all of the products I love using around my home into one great section of my Amazon storefront. You can click here to shop! If you're looking for just about anything to clean your home, I probably have an option that you will love!