I just had to make something else with the fabric. So I came up with this little framed Fleur-de-lis.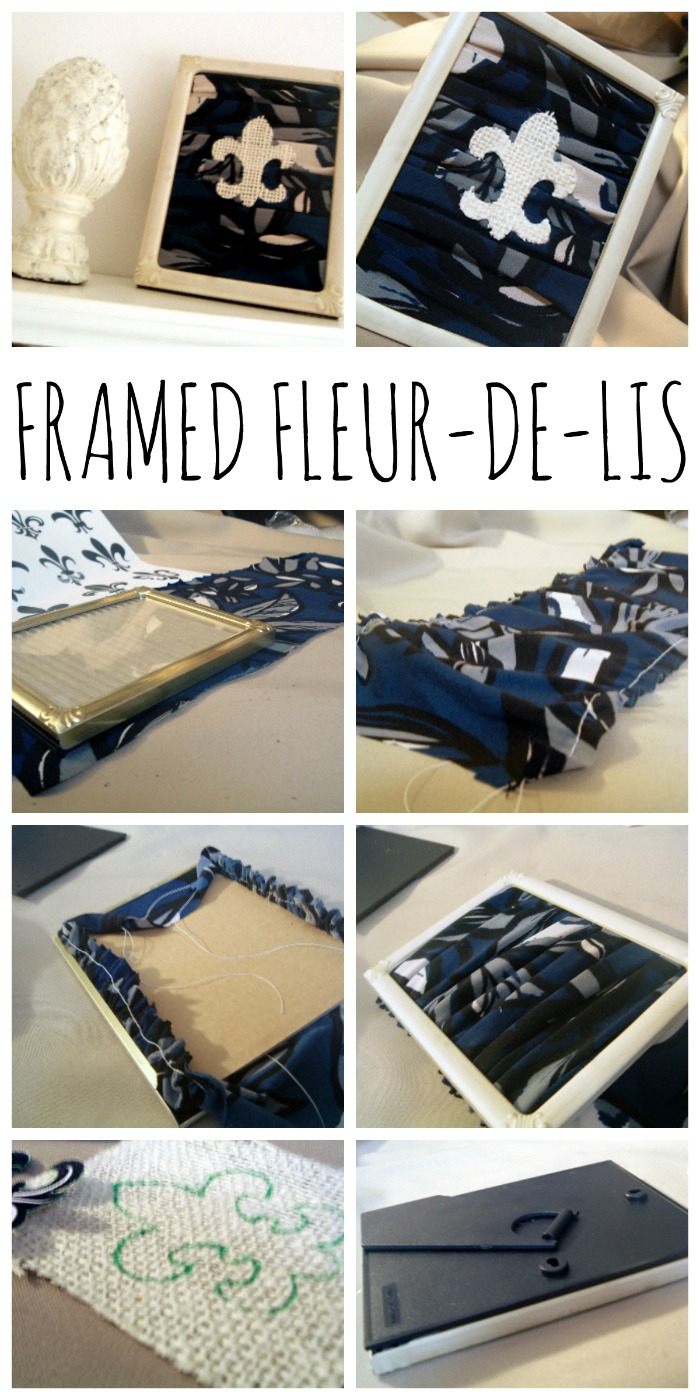 Now isn't she cute? I had this little gold frame and dug it out of the closet. You already know that the fabric was 30 cents a yard. A little bitty piece of white burlap and some spray paint and you have a project!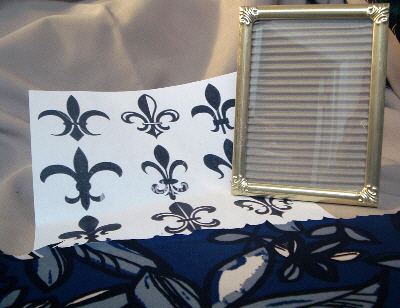 I printed my fleurs off the net and picked the one I liked best. Cut your fabric a little wider than the frame and about twice as long.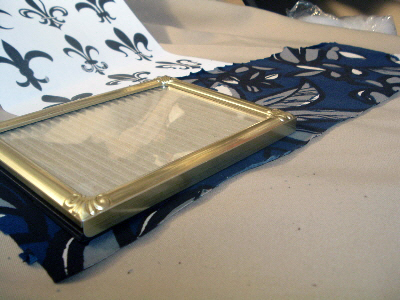 Then sew a straight line down both sides. Nothing fancy — set your machine to the fewest stitches per inch and just go straight. No back stitch — just one long straight stitch. Now y'all can handle that right? I promise — this is all the sewing!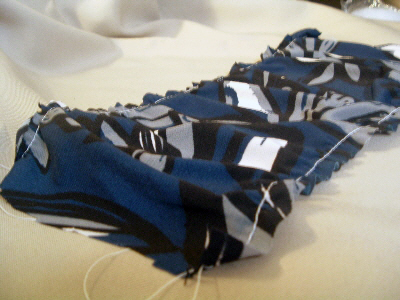 I spray painted my frame in white and then rubbed some of the paint off to get the look I wanted. Edited to add — I removed the glass and did not use it in this project.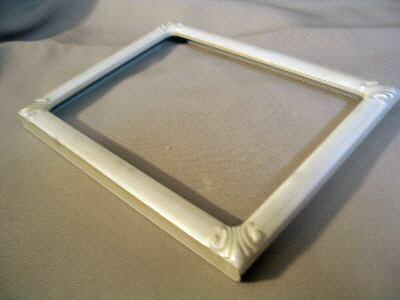 Now just pull on those strings and your fabric will ruffle up. Be sure to pull on both ends of both strings to make your pleats even. Place around the cardboard in your frame. Then place the covered piece in the frame. You can then adjust your pleats until it looks just right to you.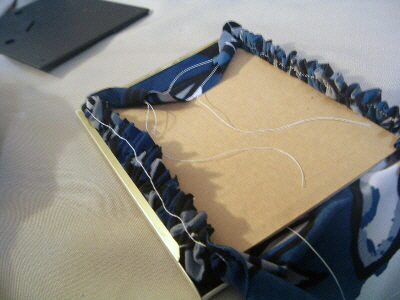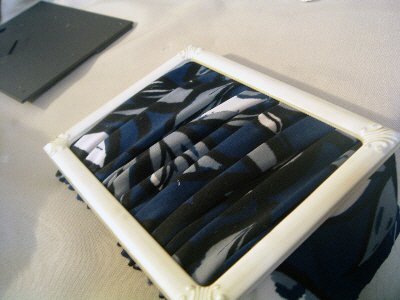 Time for the old glue gun! Just glue the fabric all the way around. And I also secured the strings to the cardboard.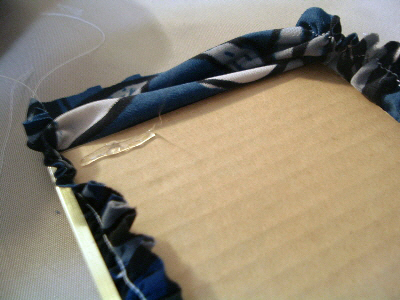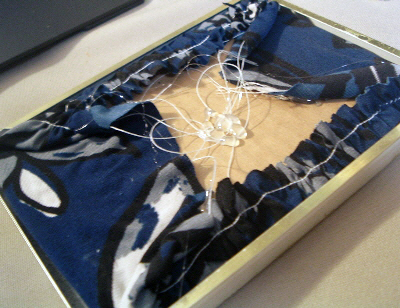 Now once I had all of that stuffed into that frame there was no way the back was going to go back in there. So I just used a little E6000 glue to put my back onto the frame. Yep you have to let it dry for 24 hours before you do anything else to it. Wait patiently….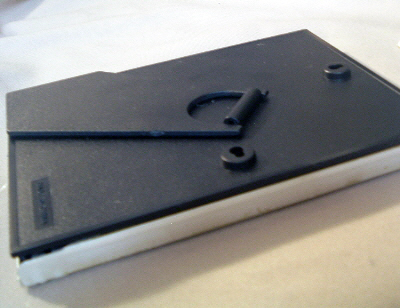 I then traced the fleur-de-lis onto the white burlap. I found that using a little spray starch on the burlap makes it easier to cut shapes out of. And that a regular old pair of scissors works better than the exacto for this step.
Cover the back of the fleur-de-lis ENTIRELY with white glue and place in the appropriate place in the frame. Covering entirely will starch the piece and make sure it does not fray. VOILA — my framed fleur-de-lis.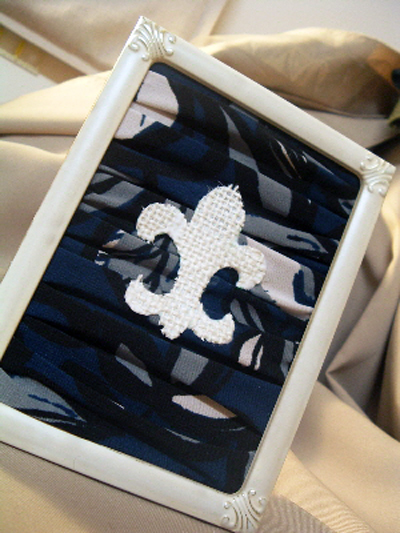 Did it make you say Ooooo….La……La?