I have collected over 50 grilling recipes for vegetables for you today. Grill your summer side dishes along with your meat. I have every kind of vegetable on this list that you can imagine and probably a few you never knew could be grilled. Fire up those grills and get cooking!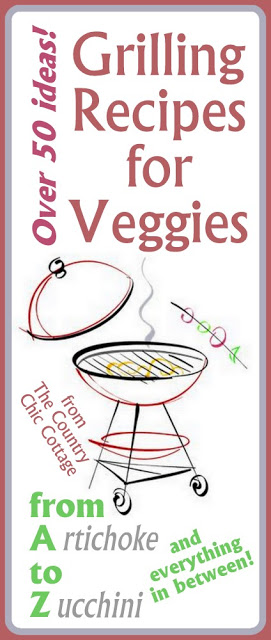 Grilled Vegetable Pasta Salad
Grilled Brussels Sprouts
Grilled Goat Cheese Stuffed Okra
Also see Amanda's Cooking for ever more
recipes for the grill
. Enjoy these grilling recipes for vegetables this summer!