How to clean make-up brushes is a topic that many people completely ignore. Yes. Me included. Those brushes can be a safe harbor for tons of germs and other nasty things. If you have not cleaned your make-up brushes regularly in the past…..like me….then this is the post for you. Learn how to clean them properly and how often to do it for best results. Add this to your cleaning routine and your face will thank you for it!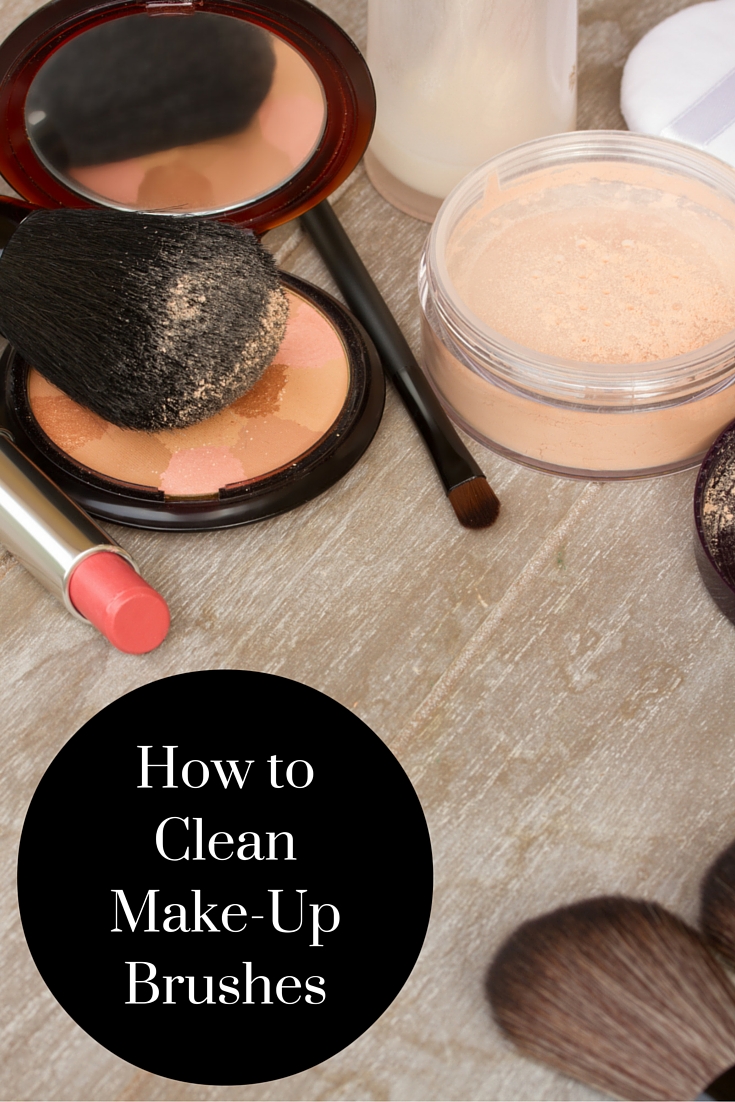 How to Clean Make-Up Brushes
Within this post, some links may be affiliate links.
HOW OFTEN: Experts suggest that you clean your make-up brushes every one to two weeks. I can just go ahead and raise my hand up and say I am guilty. I am definitely not cleaning them this often. I vow right now to take better care of my make up brushes! Join me and put this on your to do list!
WHY CLEAN: They become caked with residue, oil, and dead skin cells. Then can become a breeding ground for bacteria. You definitely don't want to put all of that back on your face. It can lead to breakouts and clogged pores and no one wants that!
PRODUCTS TO USE: There are a few options for products to use when it comes to the actual cleaning portion. We will run down a few options below and you can try a few out in your home. Pick the ones that work best for you and keep using them in your routine.

Baby Shampoo
Dish Soap
White bar soap

HOW TO CLEAN: Always keep your brushes head down when cleaning. You do not want to get the area wet where the bristles attach to the handle. Rinse your brushes with warm water to begin. For very dirty brushes, we recommend washing several times or starting with a professional brush cleaner. If your brushes have synthetic bristles, you can also use dish soap to wash the first time. Later washes can be completed with either baby shampoo or a mild white bar soap. Dispense the liquid shampoo or hold the bar soap in your hand. Swirl your brush in the soap until it lathers up. Take care not to alter the shape of your brush when rubbing. Rinse the brush and squeeze dry. If the water is not clean, repeat as needed. For caked make-up that just won't budge, work in a bit of almond or olive oil to help break it down. Clean the handles of your brushes with rubbing alcohol and a paper towel before finishing things up.
DRYING: Dry with a cloth or paper towel. Reshape the bristles and then lay flat to dry completely. This step should preferably be done for at least 8 hours. This will ensure that they are completely dry before you try to use them again.
SOFTEN: Are your brushes not feeling soft any longer? Work a tiny bit of hair conditioner into the brush after cleaning then rinse with warm water before drying. Your brush will feel softer on your skin after this tip!
Want a one step solution? You can also purchase a make-up brush cleaner that will do all of this work for you.
If you have been wondering how to clean your make-up brushes, look no further than this post. Give this a try in your home and your face will thank you later! Don't know which make-up brushes to buy? Try this set recommend by Girl Loves Glam.
Want to see my favorite cleaning supplies and products?
I have gathered all of the products I love using around my home into one great section of my Amazon storefront. You can click here to shop! If you're looking for just about anything to clean your home, I probably have an option that you will love!