I have a few more things to show you from my daughter's twelfth birthday party. This cake is one of them. I made a cake that was zebra striped on the inside AND the outside. Plus it was super simple! Ready to learn how to make your own?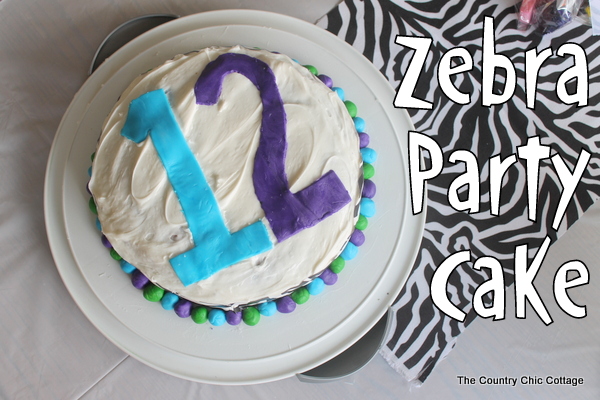 First of all we need to bake a zebra striped cake. Start with a white cake mix made according to the package directions. Divide the batter into two bowls. Use black food coloring to make the batter in one bowl black. Prepare your two round pans according to the instructions. Place 2 tbsp white batter and then 2 tbsp black batter into the center of the pan. Just keep repeating that over and over. The batter will spread out and become striped. I then tapped the pans on the counter to finish spreading out the batter. This is how mine looked before icing.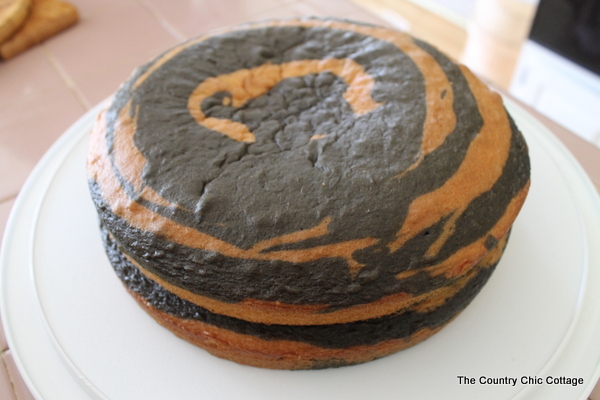 Because y'all don't want to wait to see the insides I will show you now. See how it looks like a zebra? Awesome right!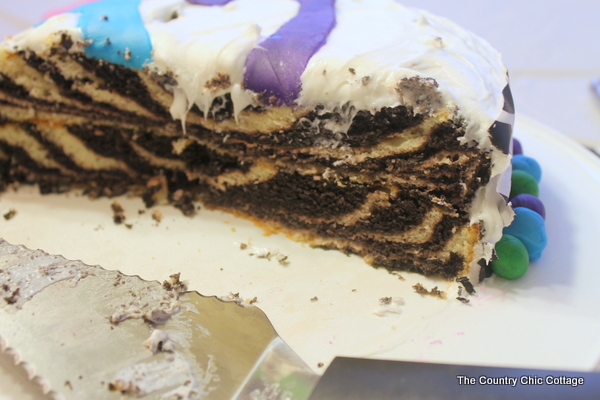 So now we have to make some zebra stripes on the outside. I started with a white frosted cake.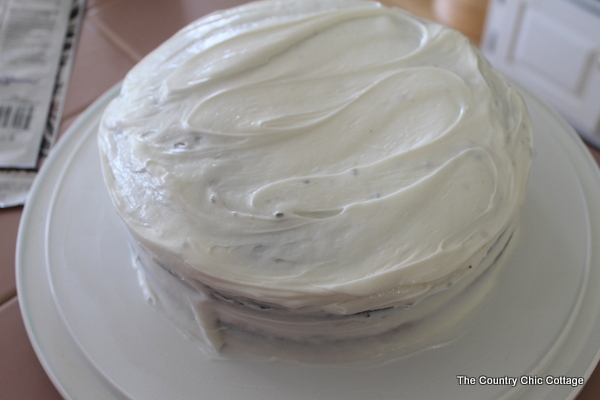 Now for the super simple part. Wilton makes these sugar sheets. You just cut and place on the cake. I know right? Who knew? Okay maybe you did and I have just been living under a rock. These were the best thing to me since sliced bread!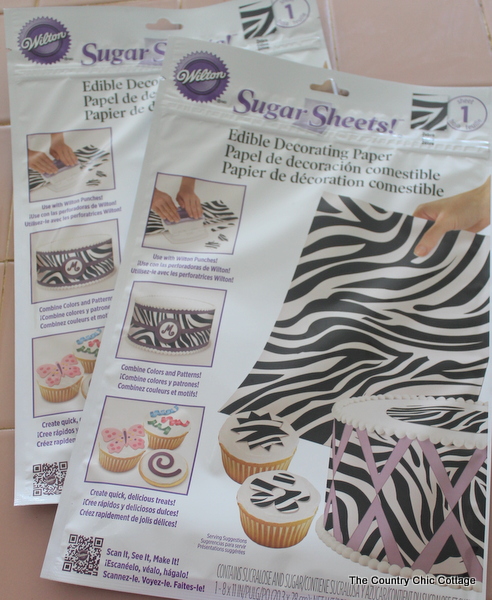 I just cut with kitchen shears to the height of my cake. Remove the backing and apply right to the icing.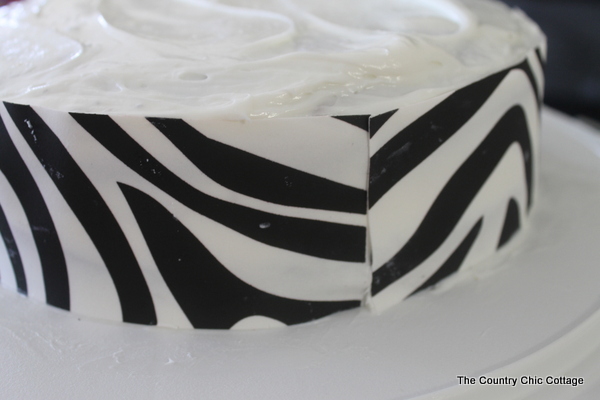 Then I broke out the fondant. Which again is one of the best inventions ever. I dyed my fondant 3 different colors and started rolling balls.
We placed those around the edges of the cake. Then I rolled out thin sheets of fondant for my "12".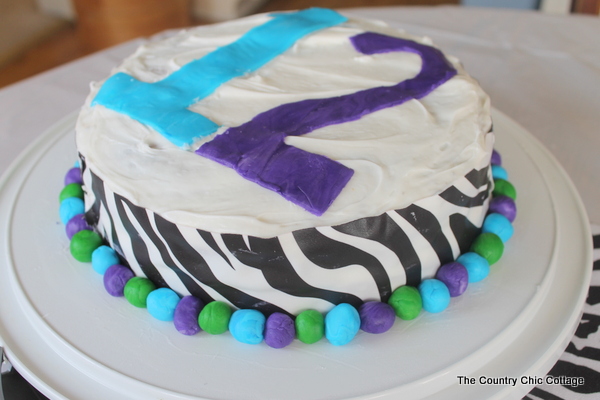 This is a super easy way to make a cake. Bonus — it looks professional!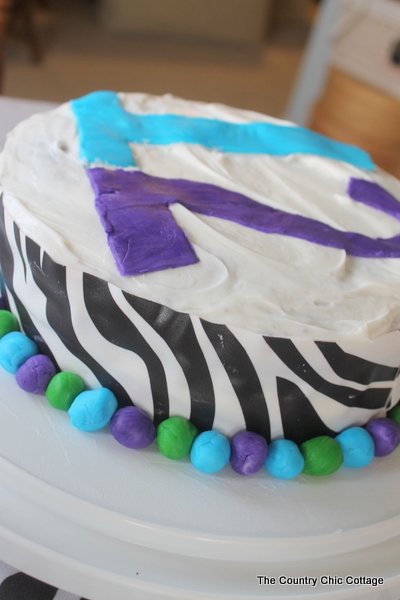 My daughter loved the cake plus she got to help make it! So have you tried the Wilton sugar sheets? Your thoughts on them?
Oh and one more shot with the birthday girl….one more year 'til she is a teen!