Who needs some instant pot recipes? If you have not tried one yet, now is the time to get your own instant pot. Recipes with this machine are quick, easy, and oh so perfect for busy families. Grab your instant pot and try a few of these recipes for yourself. You will love the results! Don't have one yet? Be sure to scroll to the bottom of this post for some purchasing options.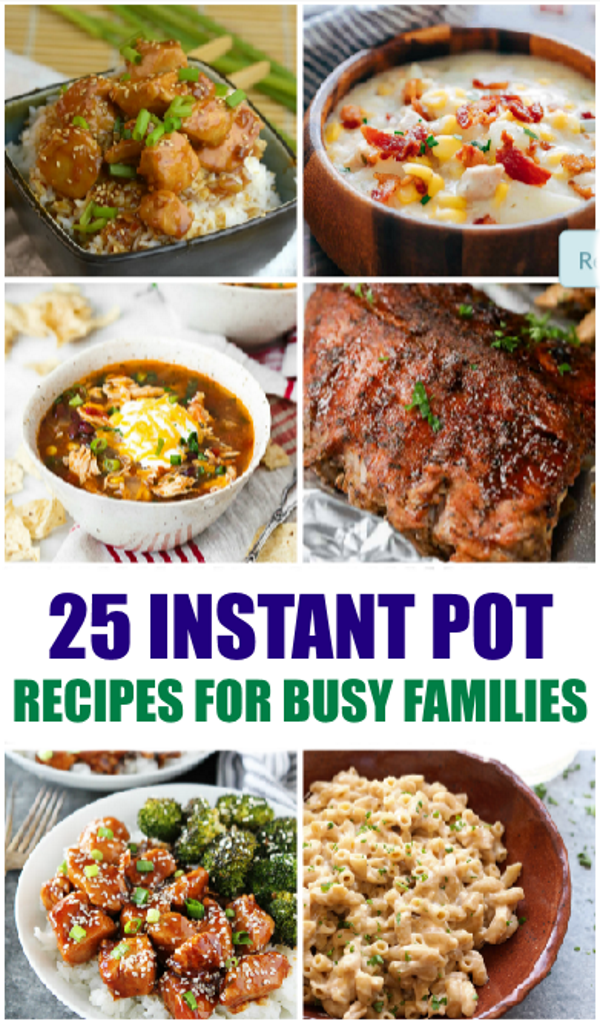 Instant Pot Recipes
Just click each of the recipes below and they will open in another tab on your computer. From there, you can either print or pin for later. Then just give the ones you choose a try and come back here to tell us your favorites. Have a good one we missed? Be sure to leave it in the comments section below.
So many great instant pot recipes and so little time. You can really mix things up for supper now!
Don't have an instant pot yet? We have you covered there as well! You can pick one up from our Amazon widget below. Remember that links below are affiliate links which means that you do not pay anymore, however, a small commission will go to this site. Y'all enjoy both these instant pot recipes and your new instant pot if you decide to pick one up.