Have y'all heard that Miss Mustard Seed and Funky Junk Interiors are having a Copy Me Challenge?? Yep they are challenging all of us to copy them! It starts when MMS gets just 25 more followers! So I have to post this Funky Junk copy to prepare…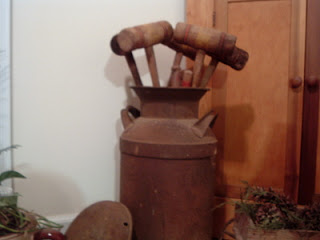 I got this rusty old milk can. It is a smaller version (about 1/2 size) and it completely gorgeous!!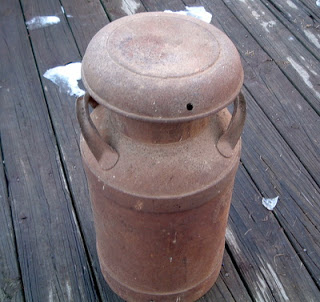 And I thought about painting it…yes painting it. Then I channeled my inner Donna…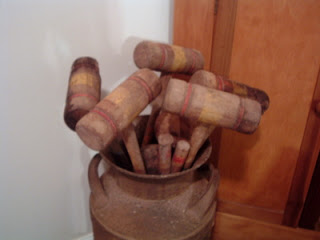 Why cover up this rusty goodness???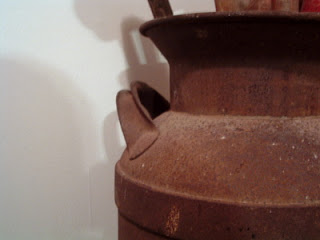 I added in a vintage, rustic croquet set and proudly displayed her rusty glory!!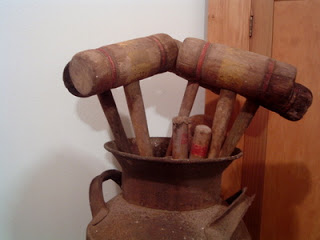 Cause after all…that is what Donna would do! 🙂
Do you have your copies ready??
~Thanks for stopping by!~