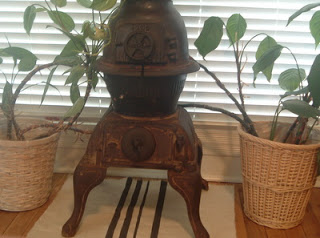 Check out the legs on that gal!! Hubby had sprayed some greasy stuff on parts of it to get it to work. So they other areas just did not match. I literally took vaseline and rubbed it on.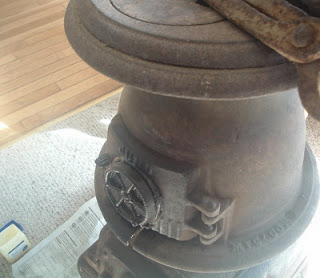 The pic below…the right is greased up…the left is not. Can you see the difference a little??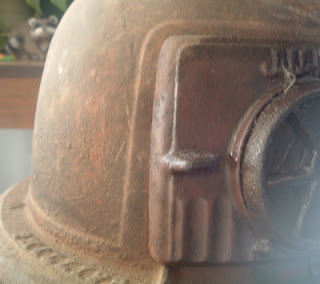 Anyway…once I cleaned her up…what was I to do with her?? Hello plant stand!!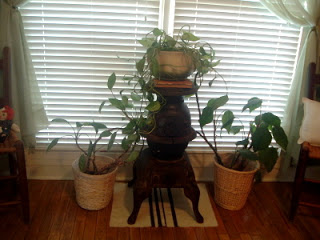 A plant stand with amazing, rusty details…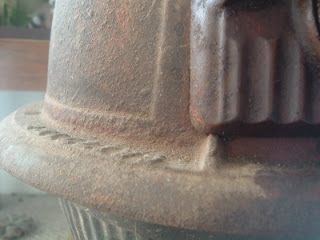 A plant stand with wonderful curvy legs…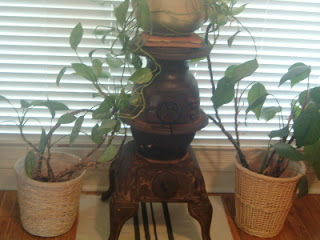 Rusty charm that I just could not cover up with paint…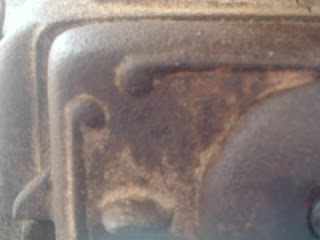 So I am going to let her charm shine through….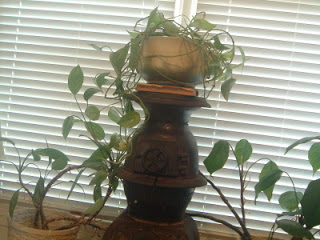 I can tell you right now…I am in LOVE!! My heart skips a beat when I go into this room!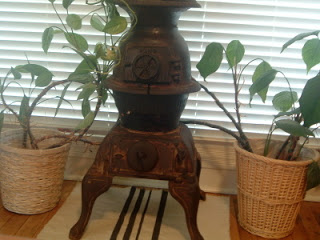 I almost posted and asked y'all what to do with this rusty old thing. I almost emailed Donna and asked her what to do. Then I realized…clean it up and leave it rusty….oh so simple….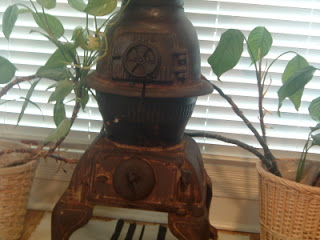 The rusty blacksmith tools went in a galvanized bucket….
A vintage hard hat completes the look…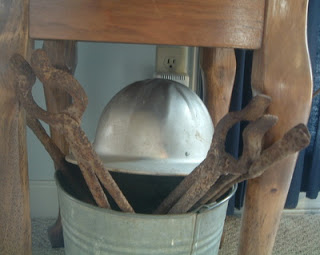 Donna can disqualify me for linking up twice if she wants…I am going to post this one to Funky Junk Interiors. I am not in it for the prize Donna…just showing off my rust! 🙂
~Thanks for stopping by!~