I have started researching options for my own kitchen remodel and thought I would share the information on natural kitchen counter options that I have found. I always think that if I am wondering about something that chances are y'all are as well. Please note that this post is sponsored by MIA + BSI: The Natural Stone Institute however all opinions are my own.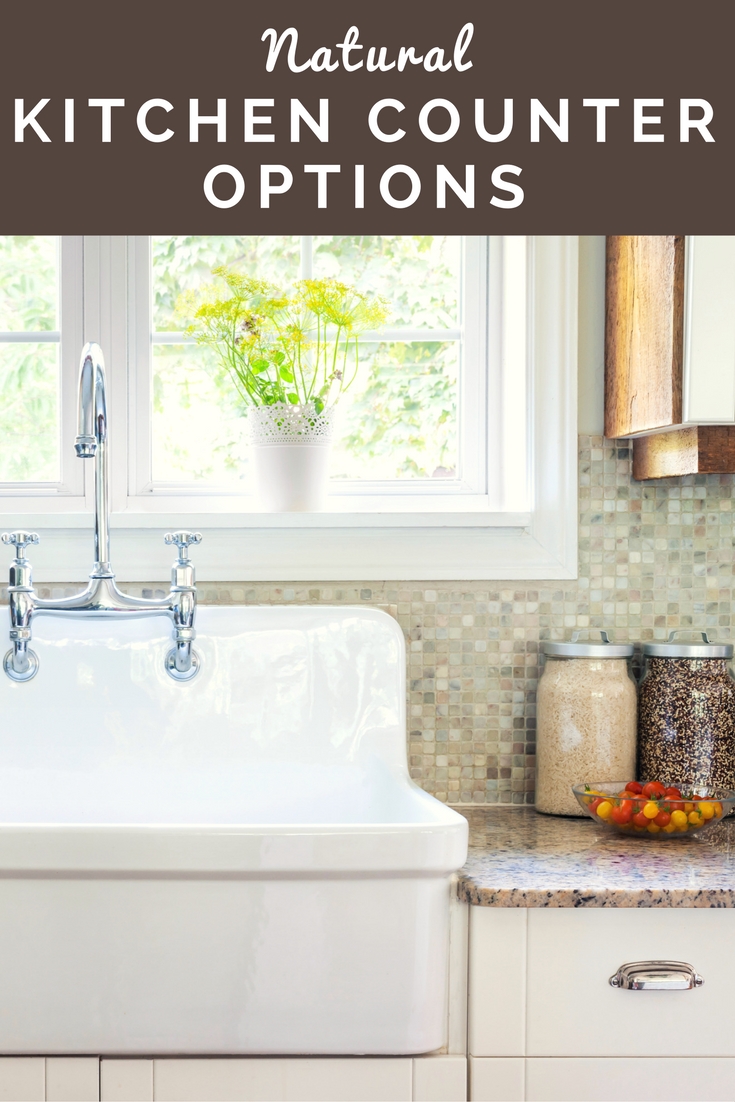 First let's talk about the kitchen counter options:
Granite – most common and offers the most resistance to abrasion and scratching. Resistant to virtually all chemicals (except some acids).
Marble – prized for aesthetic appeal. Vulnerable to abrasion and chemical attack. Must use appropriate cleaning agents. Use of a sealer recommended.
Serpentine – similar to marble but have improved abrasion and chemical resistance.
Onyx – best known for translucent properties. More vulnerable than marble to abrasion and chemicals.
Soapstone – popular in laboratories for high resistance to chemicals. It is vulnerable to scratches. Treat with a food grade mineral oil.
Slate – high resistance to chemicals but they are vulnerable to scratches.
Limestone and Travertine – similar properties to marble and also requires a sealer.
We should also discuss why someone would choose natural stone. Natural stone is a premier building material and is highly appealing because of the natural variation in color and pattern. It is visually interesting in a kitchen while providing superior counters. It also comes from Earth and is an all natural material. You can read more about why natural stone is a great options here. Would the kitchen below be the same without those stunning counters? Probably not!
Once you know what type of stone that you want, you have many options left to consider:
Edge detail – you can see some of the options here.
Stone selections – there are so many variations! Click here to sort through them and narrow down your options.
Finding a professional – use this directory to find someone near you.
Don't be overwhelmed! You can probably start with #3 and let the professional aid you with your other choices. Just keep dreaming of that kitchen with those gorgeous counters.
Once installed you will also want to be sure to follow all of the instructions for care to keep your new kitchen looking like new. We are looking into all of our options now but are definitely leaning towards granite. I will be keeping y'all updated over the next 6 months or so as we make our decisions and get started on our remodel. I might also be using natural stone on the back splash similar to the kitchen below. Gorgeous right?
The image below is our "before". The addition of new kitchen counters and a back splash will completely transform this space. I am actually keeping the cabinets and the layout. This should be one quick and easy face lift that is budget friendly. Y'all stay tuned for our adventure and research your own natural kitchen counter options for your home.