If you are looking for a change in your summer time treats, this orange sherbet ice cream sandwich recipe is for you. Just a few ingredients and you have a unique treat that is pretty enough to serve to guests.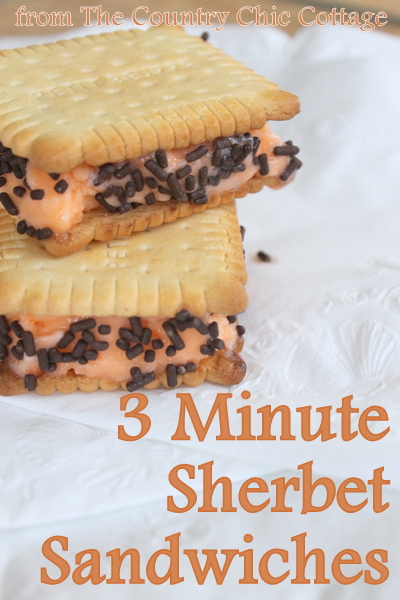 Orange Sherbet Ice Cream Sandwich Recipe
Orange sherbet
Store bought cookies
Chocolate sprinkles
Allow orange sherbet to sit out and soften for a while. Spread between your choice of store bought cookies. Roll the edges in sprinkles. Serve immediately or place in freezer until serving time. Cookies will soften if not served immediately.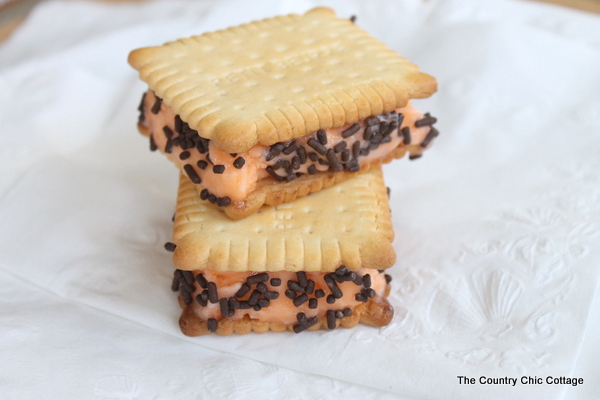 Y'all stay cool this summer with my orange sherbet ice cream sandwich recipe!