Painting toy wood instruments can be a great gift idea that comes from the heart. Plus it is easy and inexpensive….that is my kind of craft idea! Grab your instruments and get started on some gifts for the kids in your life today. They will love this gift. Want to change it up? Let the kids paint their own instruments for an afternoon of fun.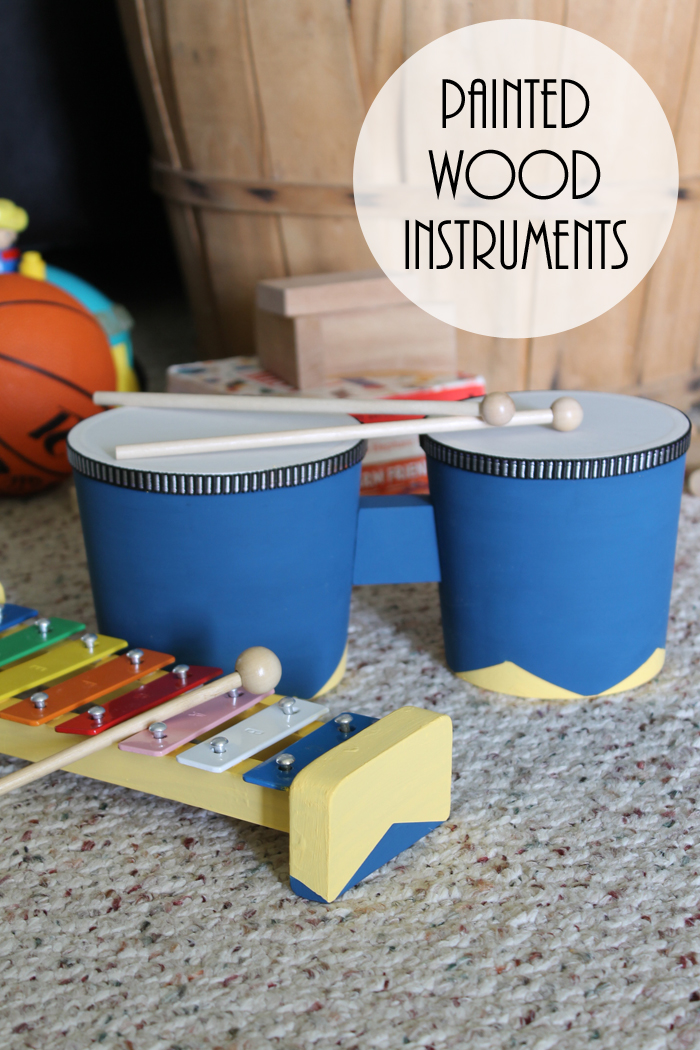 Supplies needed when painting toy wood instruments:
Please note that some links below may be affiliate links which means that you do not pay anymore.
Wood instruments (My favorites include the xylophone and drums but there are so many to choose from at great prices!)
Paint (I used the chalky finish from Americana in Preservation and Rejuvenate but you can use whatever you like.)
Sealer (if desired)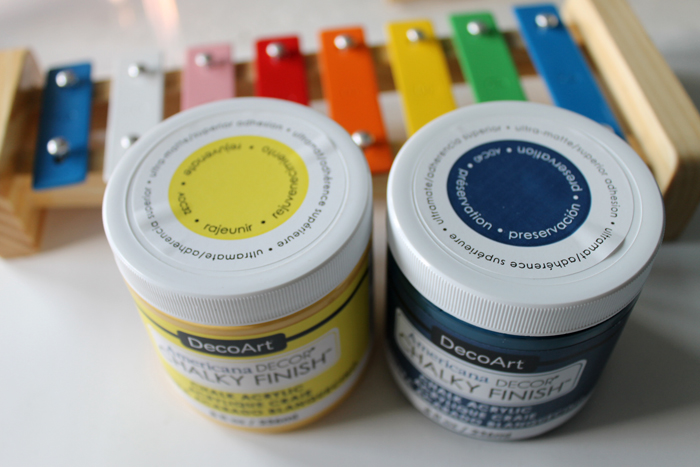 Start by painting the entire instrument in one solid color. I used the blue on the drums and the yellow on the xylophone. Allow the paint to dry completely before continuing. Then add the chevron tape onto your instrument however you desire. I added it to the bottom of the drums as shown below.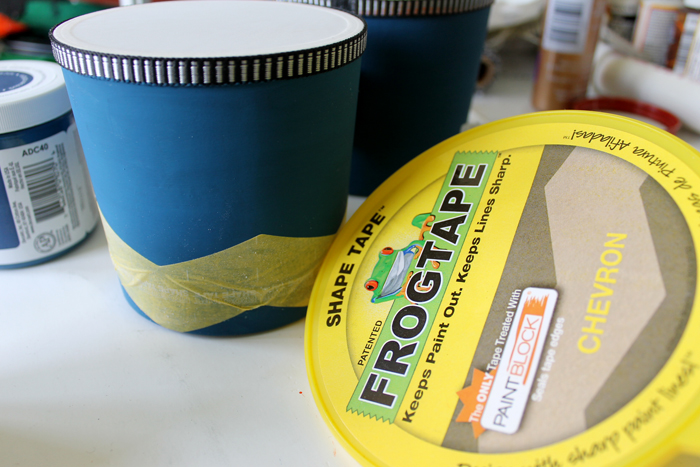 I also added it to the bottom of each side of the xylophone.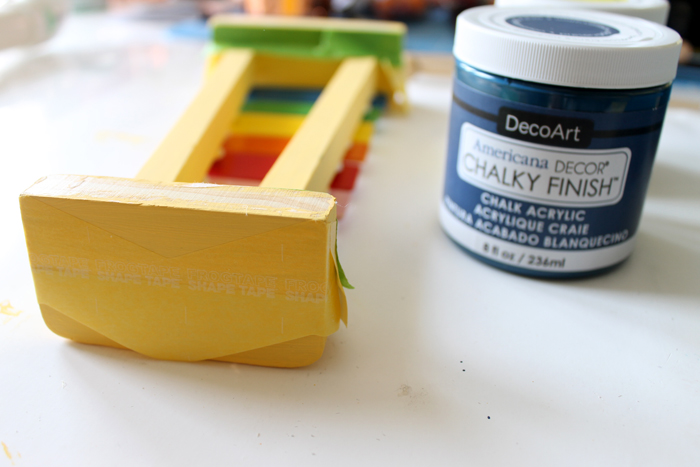 Add a contrasting color to your instruments around the tape. This will give a pop of color and make them a bit more interesting. It may take a few coats of paint to get complete coverage but it will all be worth it in the end!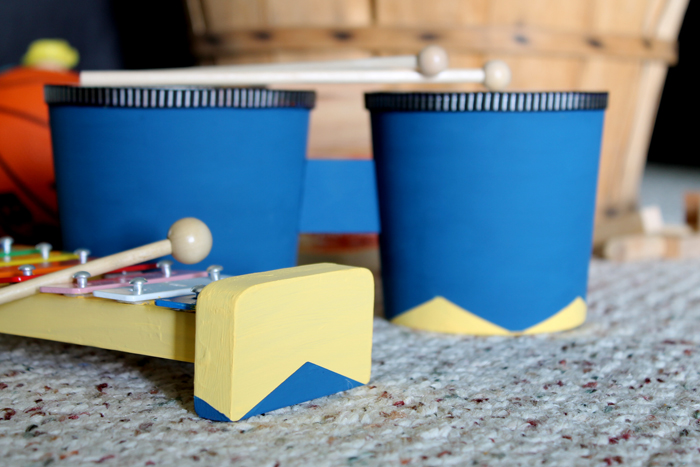 Allow to dry completely then add a sealer if desired. After your sealer has dried, these are ready to give as gifts. Painting toy wood instruments is a great way to give a gift that shows you care. I love how my version turned out. I just need to purchase the rest of the collection and paint those to match!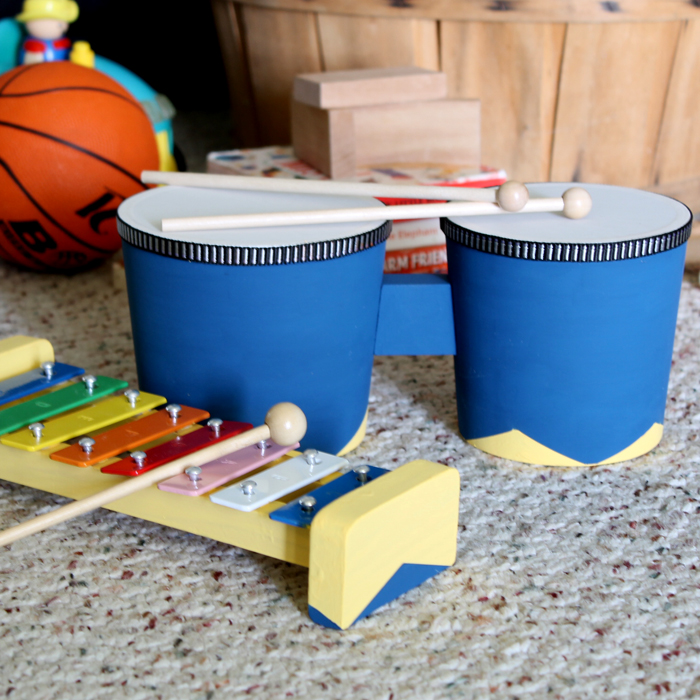 Like the idea for painting toy wood instruments and looking for more? Be sure to check out these 15 musical instrument crafts for kids.