I have a fun back to school treat idea for you for Craft Lightning today. This pencil marshmallow pop is perfect to give to the kids as a back to school treat or even send one to the teacher as a back to school gift. If you have missed any of the Craft Lightning fun this week, be sure to check out the posts from day 1, day 2, and day 3. Also don't miss the additional quick and easy back to school crafts at the bottom of this email. Now lets make a pencil marshmallow pop in just minutes!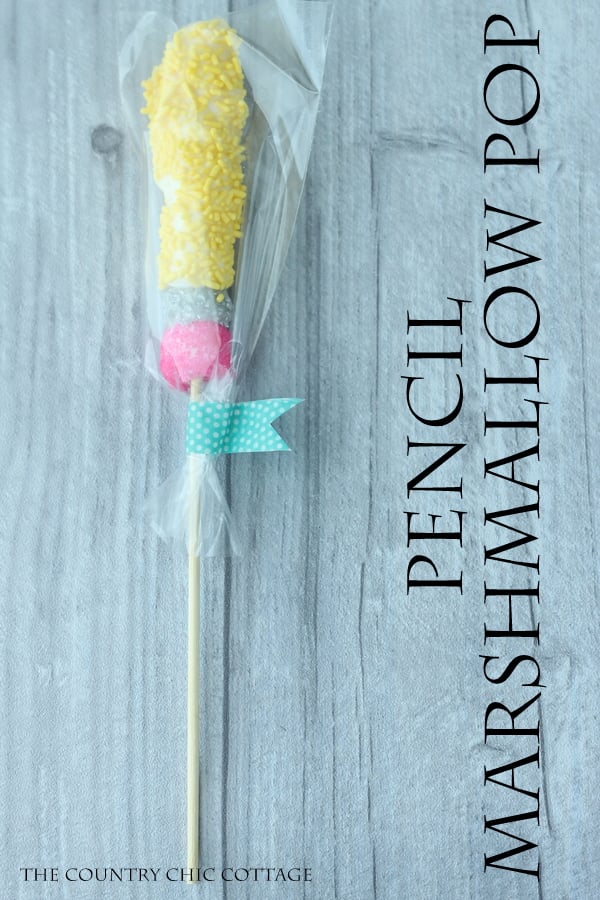 To make these pencil marshmallow pops you will need:
Mini marshmallows
Wood skewers
White almond bark or candy melt
Pink sprinkles
Silver sprinkles
Yellow sprinkles
Clear bags and washi tape for gifting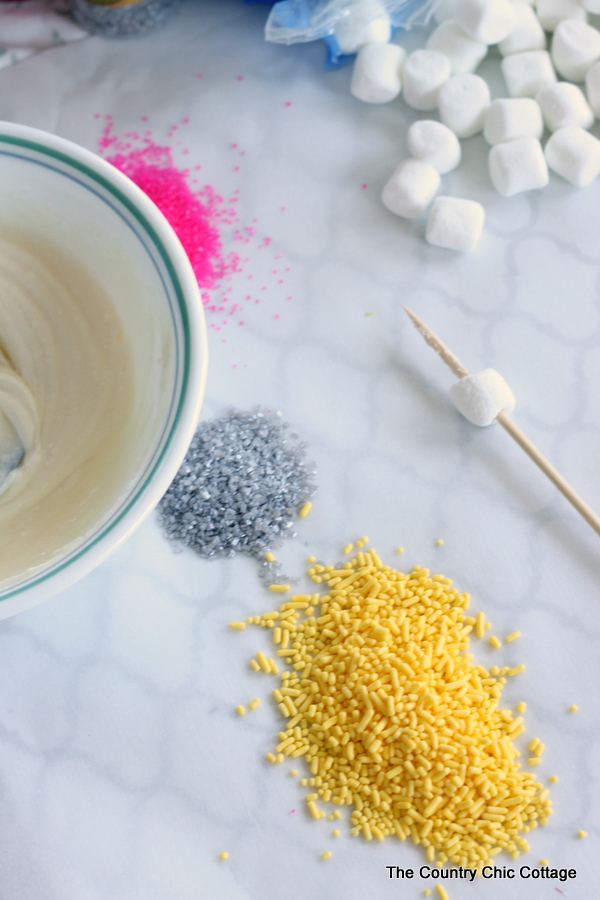 Start adding your marshmallows to the skewer. The first one added should be rolled in the melted white candy coating and covered with pink sprinkles. The second one should be rolled in the candy coating and in silver sprinkles.
Push those down the skewer and add on several additional marshmallows to make a pencil like shape.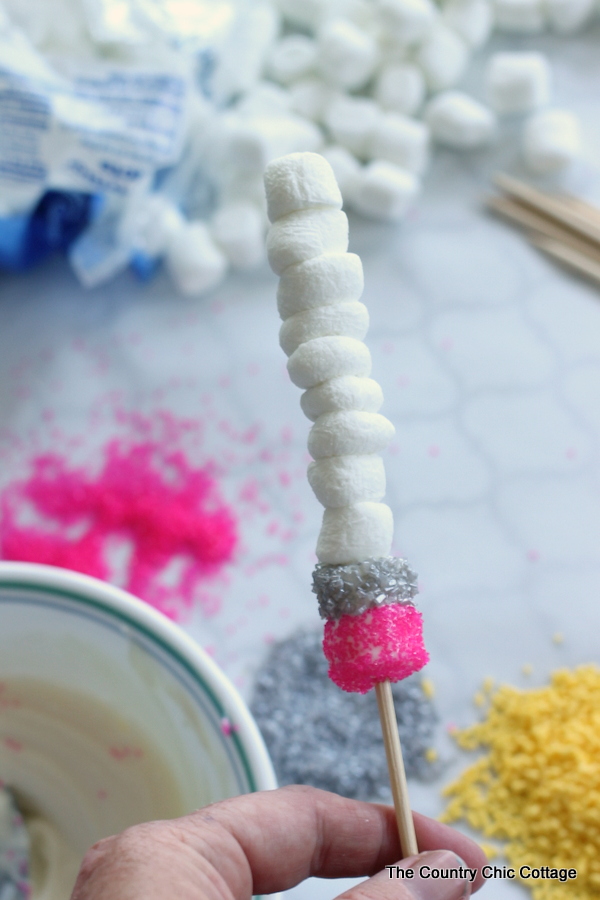 Roll the remaining marshmallows in the white candy coating then in the yellow sprinkles. Set the entire treat aside to harden. After it is completely hardened, add to a clear gift bag if desired. I used washi tape to close off my gift bag for giving.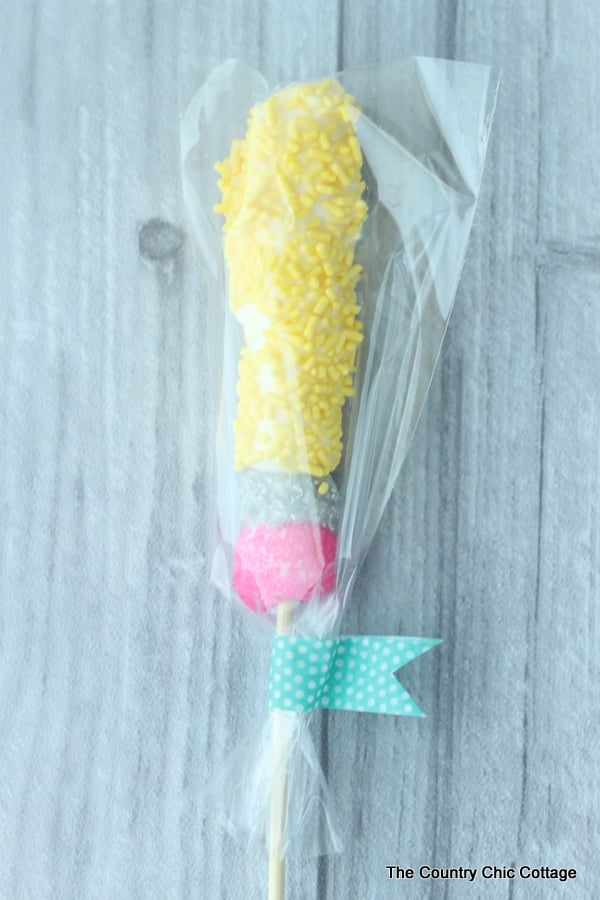 These adorable pencil marshmallow pops will be the hit of any back to school party or just a hit with your kids on the first day of school. I am sure the teacher would love one as well to start the school year off on the right foot. Since it only takes minutes to make these treats, you can make tons in no time at all!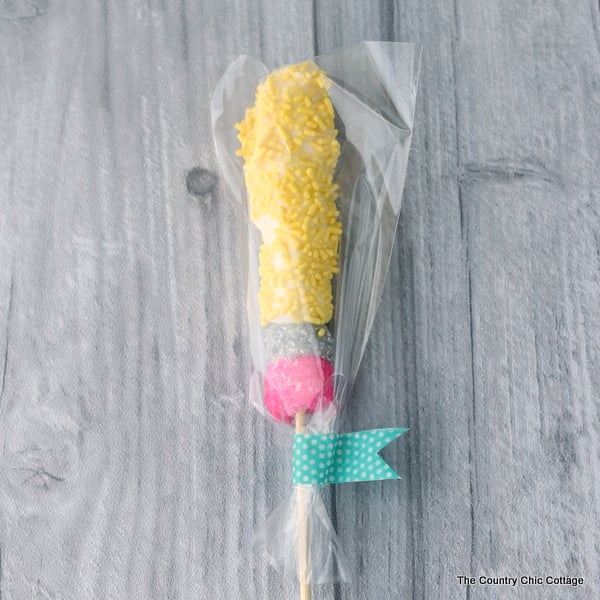 Now for some more quick and easy back to school crafts from our blog partners for this series. First up is an adorable teacher card that can be made in minutes from Mrs. Greene. Head here to see how to make your own.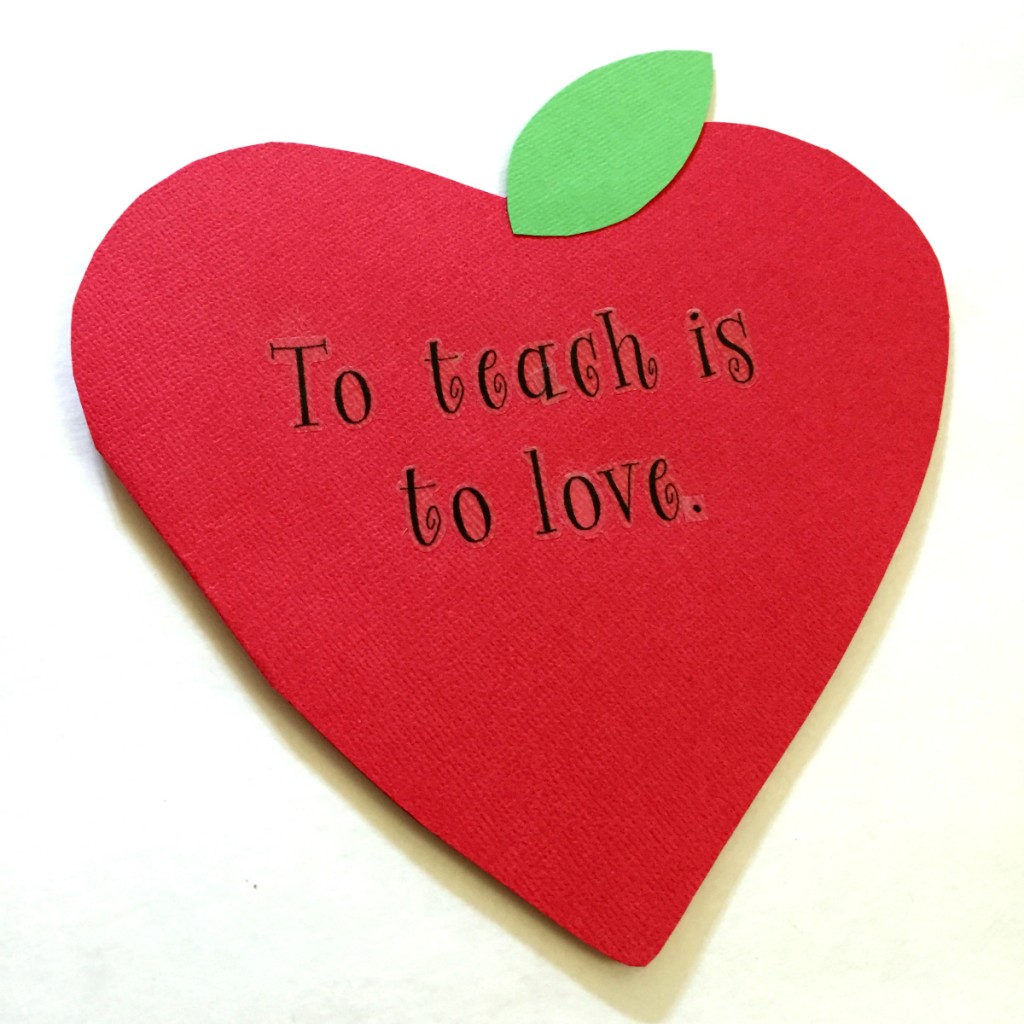 I love these cute DIY erasers from Redo Mom. Click here to see how she made these in just minutes.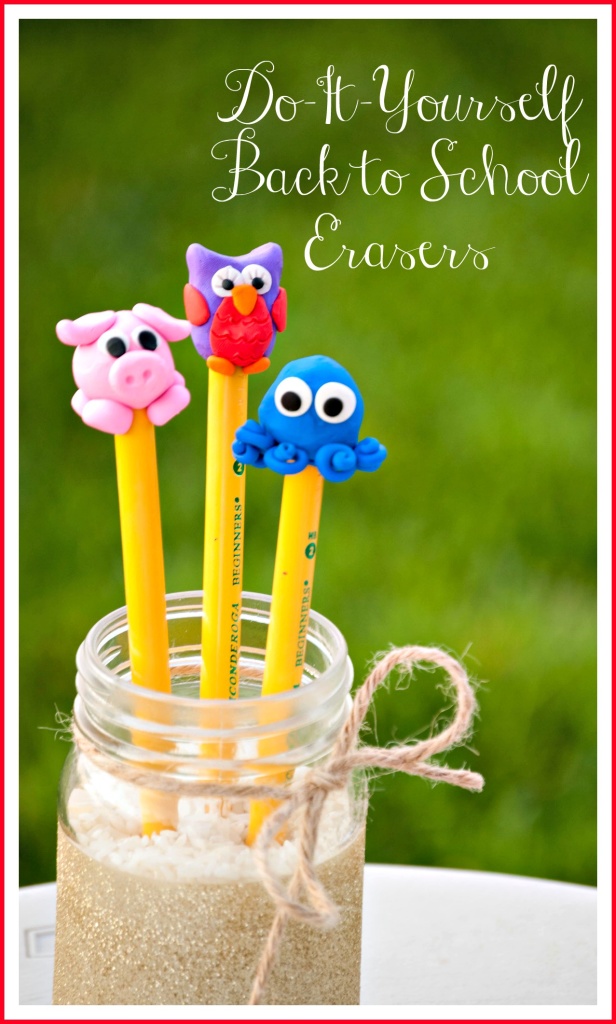 Get organized for back to school to make your mornings a bit easier. Click here to see these organization ideas from Here Comes the Sun.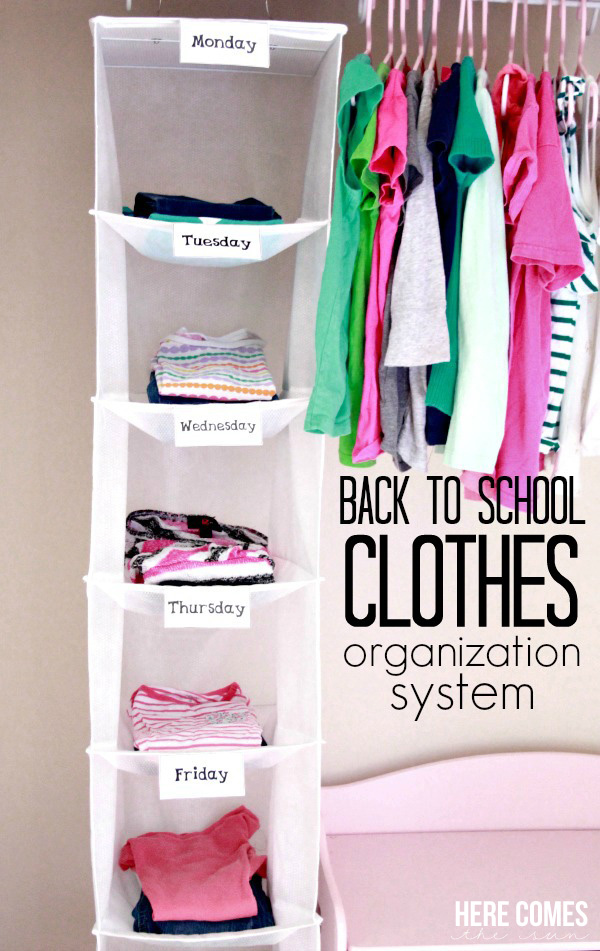 Turn a plain cork board into something special with this idea from Occasionally Crafty.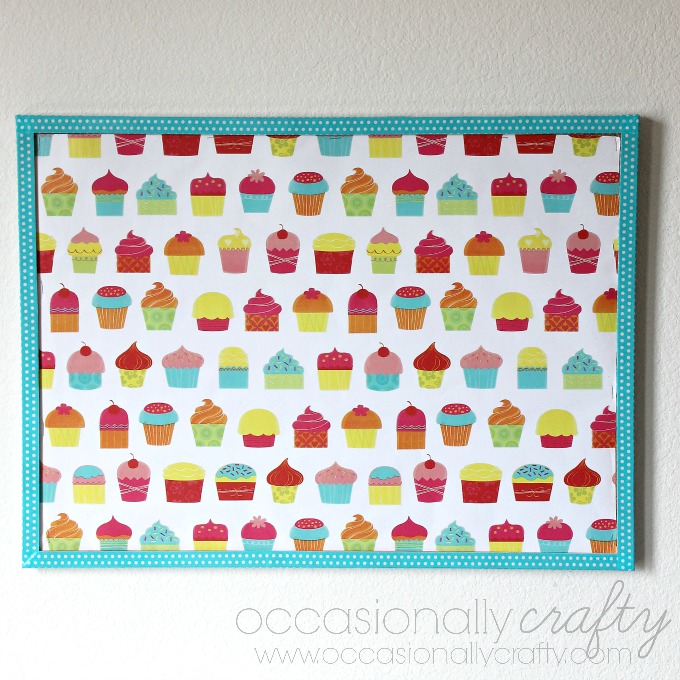 Shelly with Dolen Diaries is decorating for back to school with this fun garland project.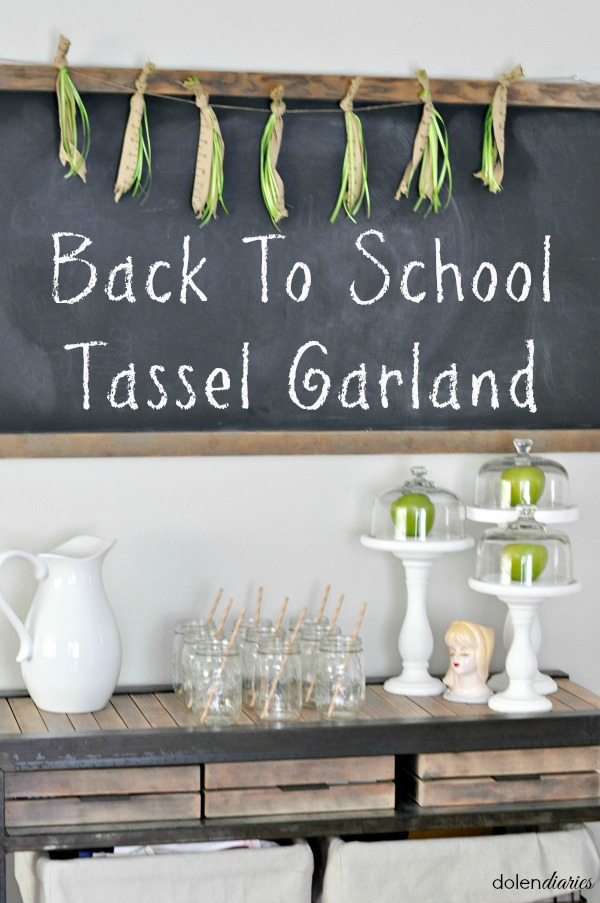 You can cover plain pencils with washi tape for some fun designs on a budget. Let My Craftily Ever After show you how here.
Me and My Inklings is sharing an amazing hand made teacher notes idea that you really must see.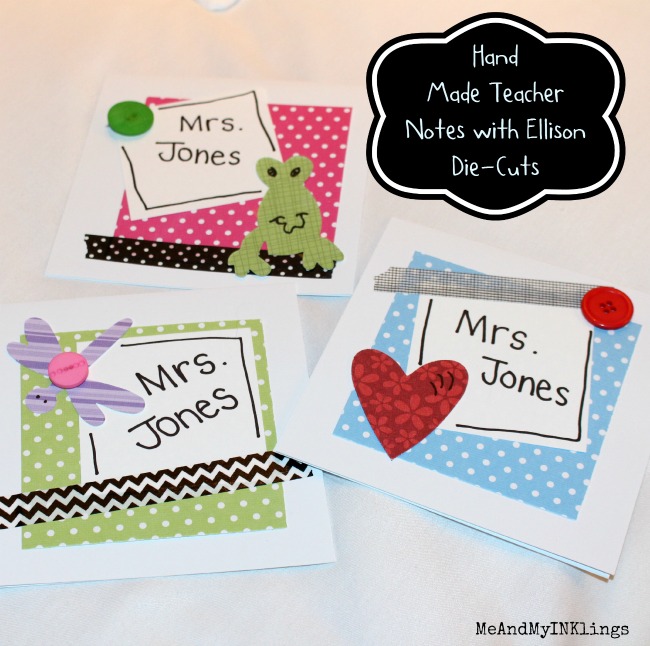 We have one more day of great back to school crafts left to go so y'all stay tuned!