I always make sure to stop by The Home Depot or Lowes on Black Friday for some 99 cent poinsettias. I love the look of poinsettias around my home for Christmas. They are my favorite thing for Christmas! I picked up four on Friday. But they needed a new pot…or….I could cover the pot they were in with something. But what?? Coffee sacks of course…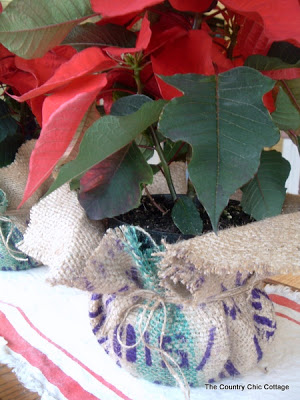 Ready to cover your plastic pots? Here is all the details. Start with a coffee sack (or a piece of burlap).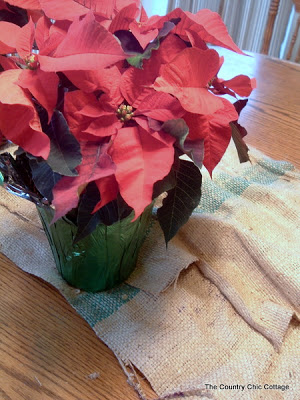 Strip off that outer wrap on the pot. Put the pot down in an old bowl. Why you ask?? That way when you water the plant the excess water has somewhere to go.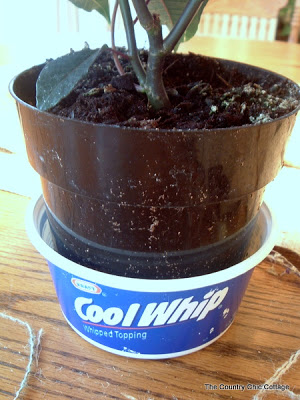 Then put a rubber band up near the top of the pot.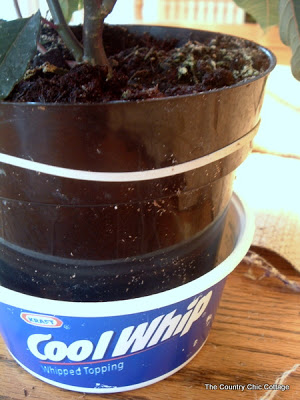 Cut your burlap or coffee sack to size. Use your pot to measure. It should come up to a little over the top of the pot on all four sides.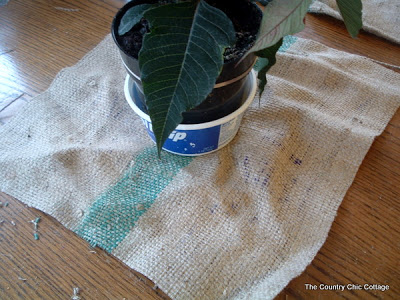 Then pick up two of your sides and slip them under the rubber band.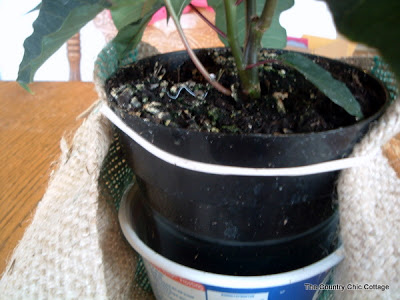 Work your way around and stick the burlap under the rubber band all the way around. Work with the burlap until the gathers are approximately even.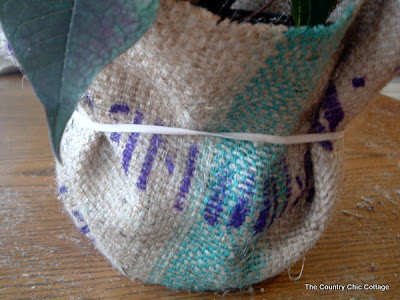 Flip over the corners pressing with your hands. Just so they don't stick up but rather hang down some.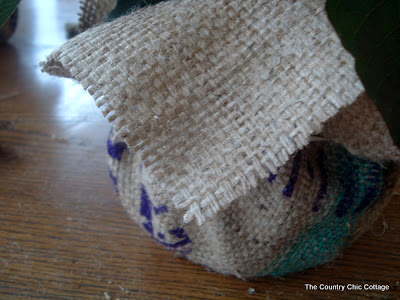 Wrap twine around several times to hide your rubber band. Then tie it off.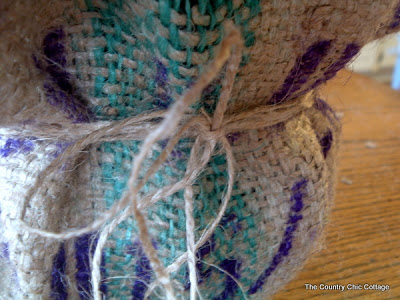 Display around your home!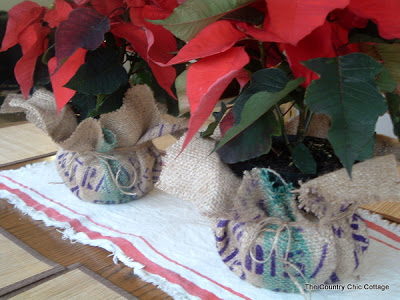 I also made another one with white burlap and chair webbing. Just in case you want a different look.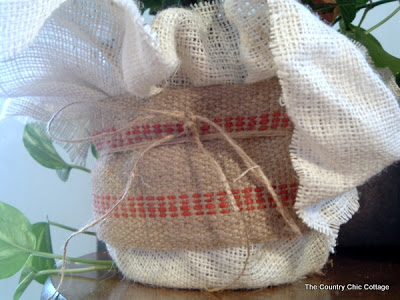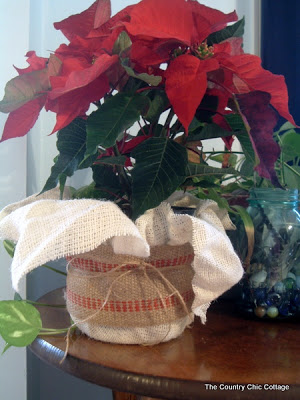 The coffee sack ones are slightly more rustic. I really want a touch of rustic this Christmas in my decor.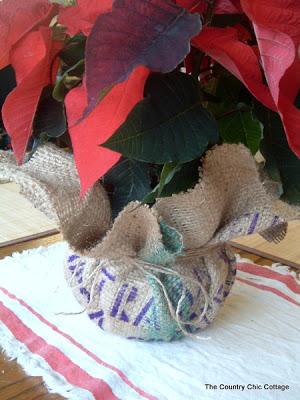 What about you? Did you find anything on Black Friday that was just for you?