Grab some cheap flip flops from any store and turn them into something spectacular in minutes. These pom pom fringe flip flops are perfect for the upcoming summer months. This post is sponsored by Adtech Adhesives however all projects and opinions are my own.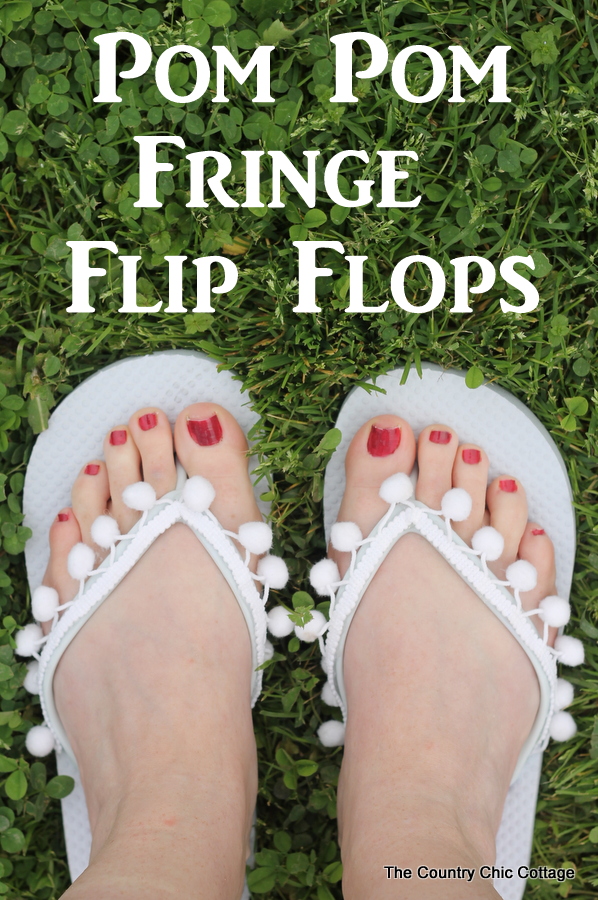 You can watch the super short video below as I make one of the flip flops live. I have tips and tricks on how to add the trim and get it to stay!
If you can't watch the video for some reason, be sure to use sandpaper on the flip flops to create a rough surface that will be better for the glue. Also Adtech makes pro strength hot glue sticks which I used in this instance. Other wise just purchase your cheap flip flops, 1 yard of pom pom trim, and get started on your own version today.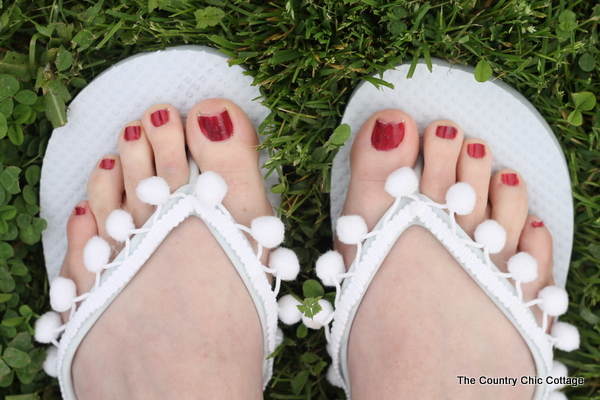 Use any color you love on this project. Try mixing and matching colors with your trim and shoes as well. You can have a pair for everyday of the week! Y'all enjoy and make your own pom pom fringe flip flops soon!