Hold onto your hats for the best breakfast you have ever put into your mouth. These pumpkin chocolate chip pancakes are sure to become a staple around your home. With a special thanks to the pumpkin pie spice flavor of International Delight and the added chocolate chips to make this recipe really shine. Are you ready to dive into a plate of your very own?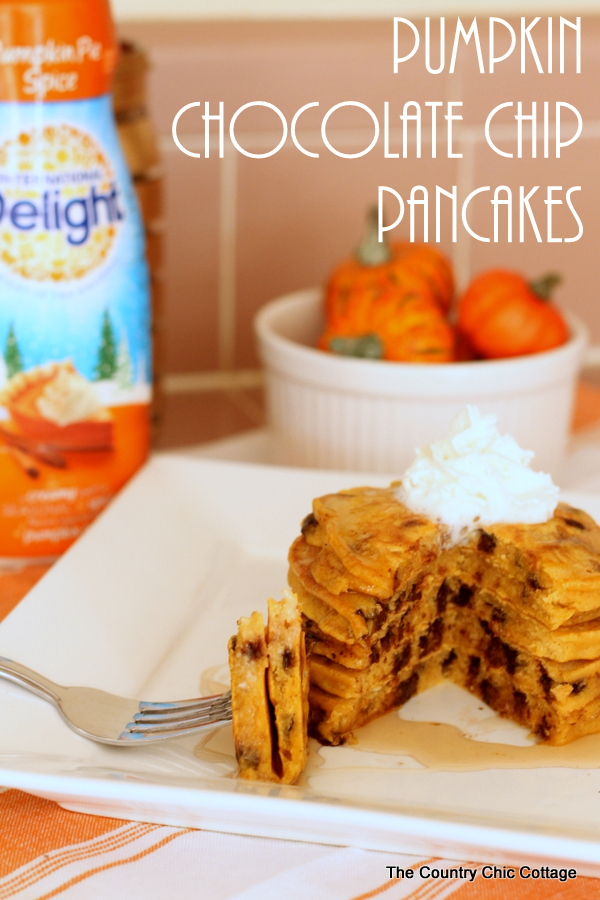 Pumpkin Chocolate Chip Pancakes Recipe
1 1/2 cup all purpose flour
1 tbsp baking powder
1/2 tsp pumpkin pie spice
1/2 tsp baking soda
1/2 tsp salt
1 cup International Delight Pumpkin Pie Spice flavor
1/2 cup pumpkin puree
2 large eggs
2 tbsp vegetable oil
1/2 cup mini chocolate chips
Butter, syrup and whipped cream if desired
Mix flour, baking powder, pumpkin pie spice, baking soda, and salt in a large bowl and set aside. In a small bowl, whisk International Delight, pumpkin puree, eggs, and vegetable oil. Stir into flour mixture until smooth. Fold in mini chocolate chips. Thin if needed by adding a little additional International Delight to make it a pouring consistency.
Lightly grease a skillet or griddle. Heat on medium until hot. Place batter on hot surface by the 1/4 cup full and spread to circles. Cook 2 to 3 minutes per side until golden brown. Serve with syrup and whipped cream if desired although these are great right off the griddle with nothing added!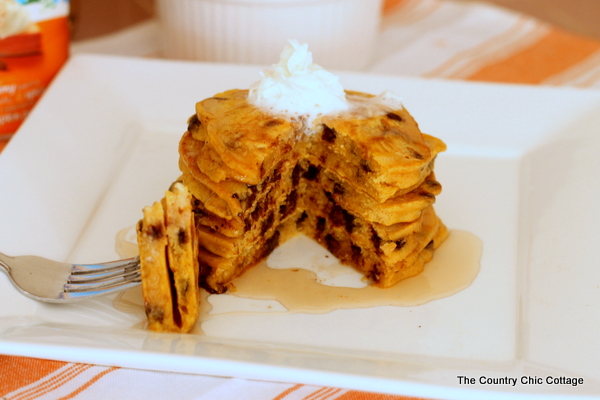 Grab your International Delight Pumpkin Pie Spice flavor at a store near you now. These pumpkin chocolate chip pancakes are calling your name! For coupons and more recipes like this one, be sure to follow International Delight on Facebook and Pinterest.
This is a sponsored conversation written by me on behalf of International Delight. The opinions and text are all mine.
Looking for easy recipe ideas?
Struggling with supper and what to make? Do you wish you had a way to make meals faster? The dump recipes system allows you to make 10 meals in just one hour or less, rescuing your dinnertime and saving you time and money.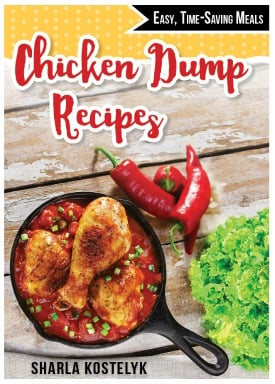 Want to try it for yourself? I have the perfect cookbook for you. Chicken Dump Recipes includes 5 plans, each with printable shopping lists and printable labels. Most of the 25 recipes included can go from the freezer to the crockpot, saving you even more time. All the recipes include gluten-free instructions as well.
What are you waiting for? Give the dump recipes system a try in your home and make meal time a bit easier!