Pumpkin pecan pie is a delicious way to combine two classic recipes for fall. This one is perfect for a fall dinner party or save the recipe for Thanksgiving. You might want to double the recipe, however, as this one will disappear fast! If you love that pumpkin flavor in the fall, you are sure to love this recipe. And y'all – you can't go wrong with pecans!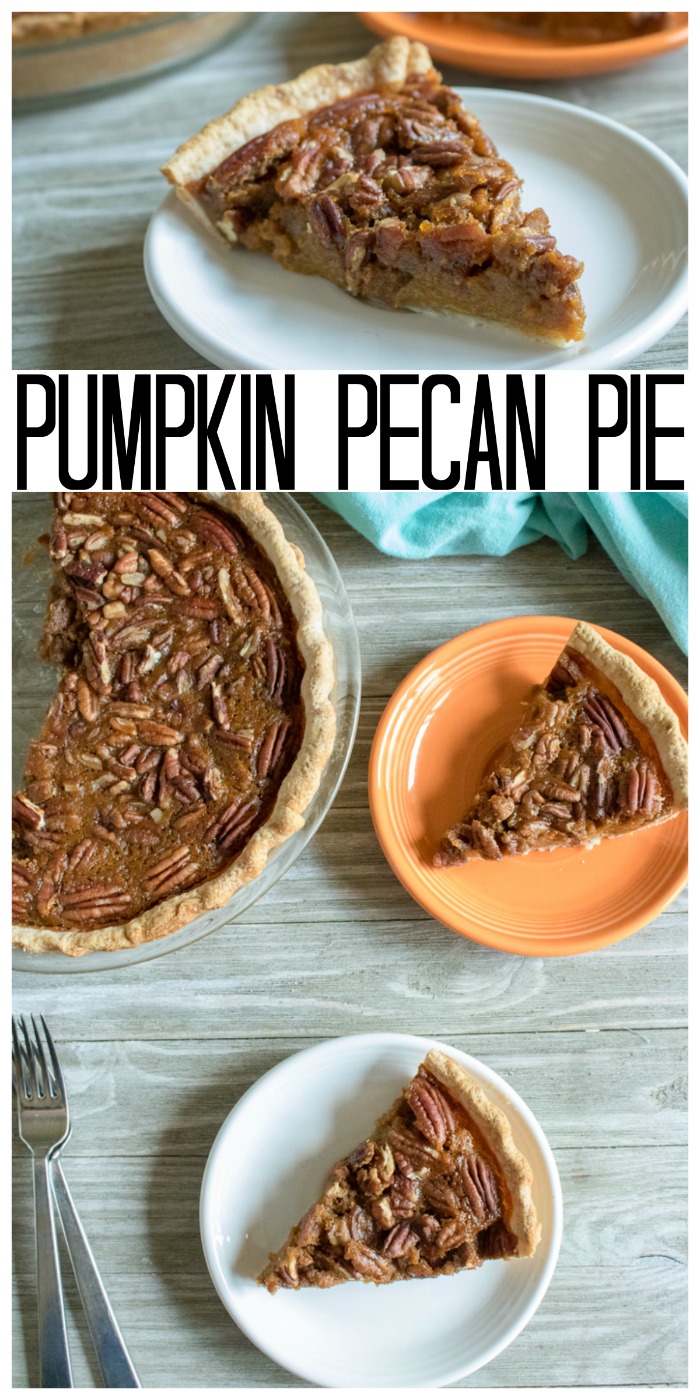 Pumpkin Pecan Pie
Ingredients:
1/2 teaspoon ground cinnamon
3/4 cup packed brown sugar
1/4 teaspoon salt
1 cup canned or cooked pumpkin
3 eggs, lightly beaten
1/2 cup dark corn syrup
1 teaspoon vanilla extract
3/4 cup coarsely chopped pecans
20 pecan halves
1 (9 inch) unbaked pastry shell
Whipped cream (optional)
Directions:
In a large mixing bowl, combine the brown sugar, cinnamon and salt. Mix well and then add pumpkin, eggs, corn syrup and vanilla. Beat this mixture well. Pour the entire mixture into an unbaked pastry shell. Sprinkle the mixture with chopped pecans. Then place pecan halves around the outer edge of filling. Bake at 425 degrees F for 15 minutes. Reduce the heat to 350 degrees F and then bake 25 more minutes or until a knife inserted near the center comes out clean. Remove from oven and set aside to cool. Serve with whipped cream if desired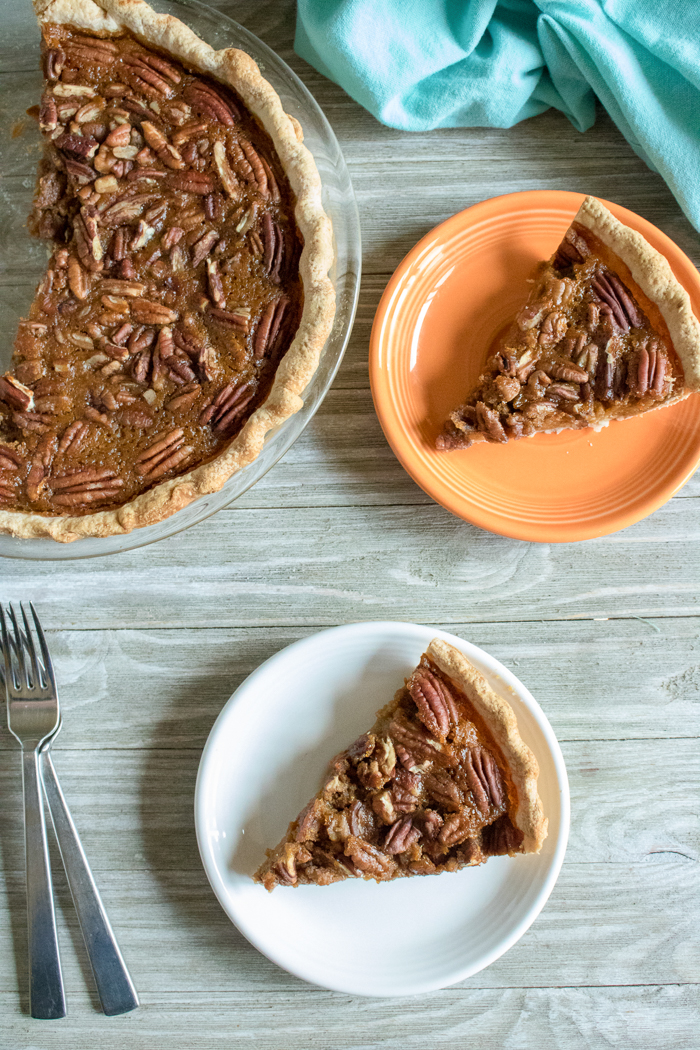 Sounds oh so good am I right? The combination of pumpkin with pecans is delectable! It is like a fall twist on the classic pecan pie that you have always loved. You will want to whip up a few of these pies as your entire family is sure to love them.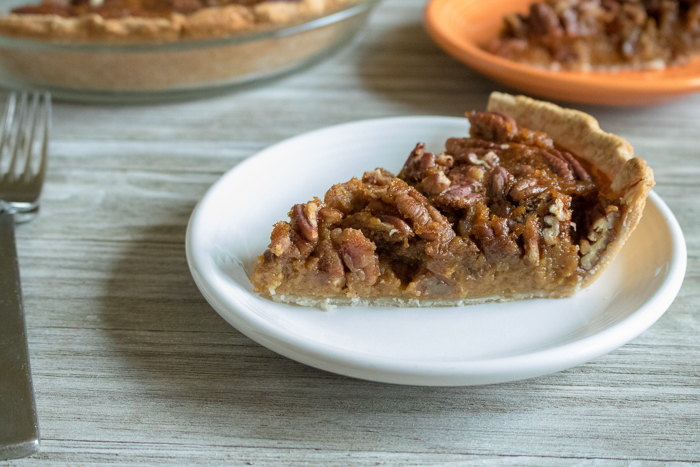 Cut into a slice and dive right into that flavor that screams fall.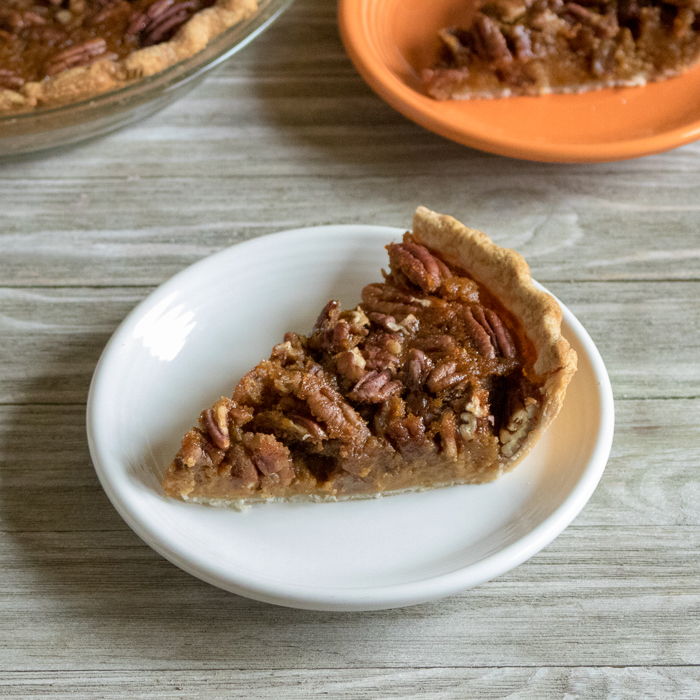 I must say that in the fall I am a sucker for all of the pumpkin recipes and this one is no exception. Do you love a good pumpkin recipe in the fall? If you have never really loved the classic pumpkin pie, I would really encourage you to give this one a try. I really think you are going to love it!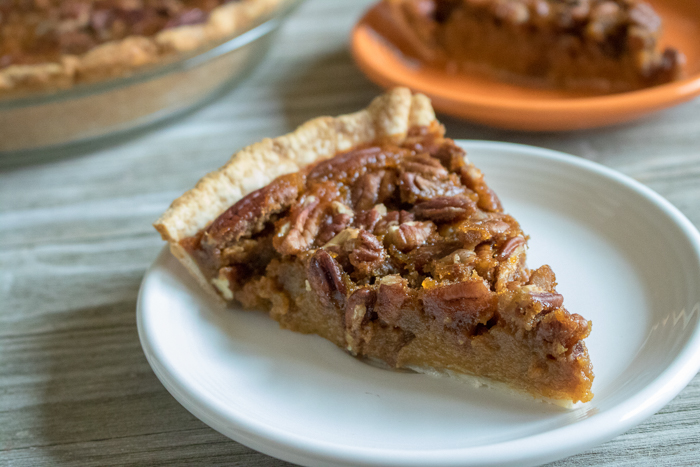 Love this pumpkin pecan pie recipe and want more ideas? Try the links below!