Yes I have been on a bit of a recipe kick lately and today's pumpkin recipes for fall are no exception. I have gathered up 50 pumpkin recipe ideas to kick start this fall season. Somehow football has me dreaming of leaves, pumpkins, and baking. I am ready to sew Halloween costumes and eat pumpkin seeds! I hope y'all are as excited as I am. Maybe try a few of these recipes now and leave the rest for when it gets a bit cooler where you are. Just in case you missed them I have also done soup recipes, apple recipes, and crockpot recipes over the past few weeks. I told y'all….I am itching for fall! Now click around on the list below and get inspired for fall yourself.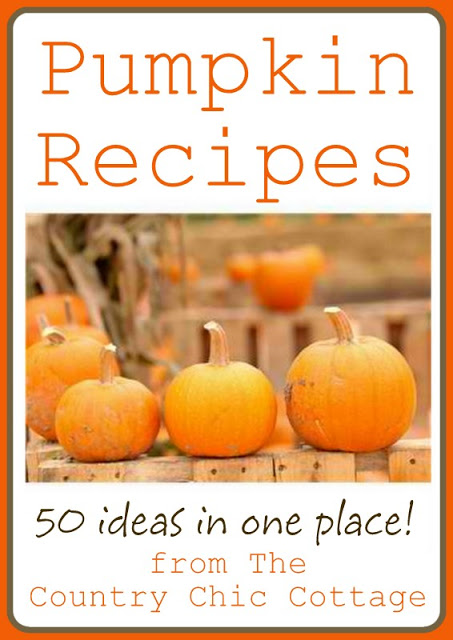 I hope you have enjoyed these great pumpkin recipes for fall. I am off to put something in the oven….
Looking for easy recipe ideas?
Struggling with supper and what to make? Do you wish you had a way to make meals faster? The dump recipes system allows you to make 10 meals in just one hour or less, rescuing your dinnertime and saving you time and money.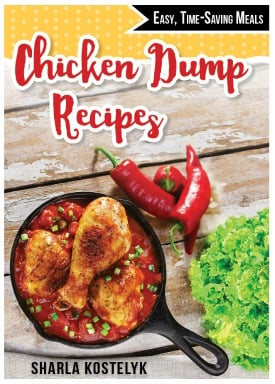 Want to try it for yourself? I have the perfect cookbook for you. Chicken Dump Recipes includes 5 plans, each with printable shopping lists and printable labels. Most of the 25 recipes included can go from the freezer to the crockpot, saving you even more time. All the recipes include gluten-free instructions as well.
What are you waiting for? Give the dump recipes system a try in your home and make meal time a bit easier!